Logitech G900 Chaos Spectrum Mouse Review
---
---
---
Peter Donnell / 6 years ago
Introduction
---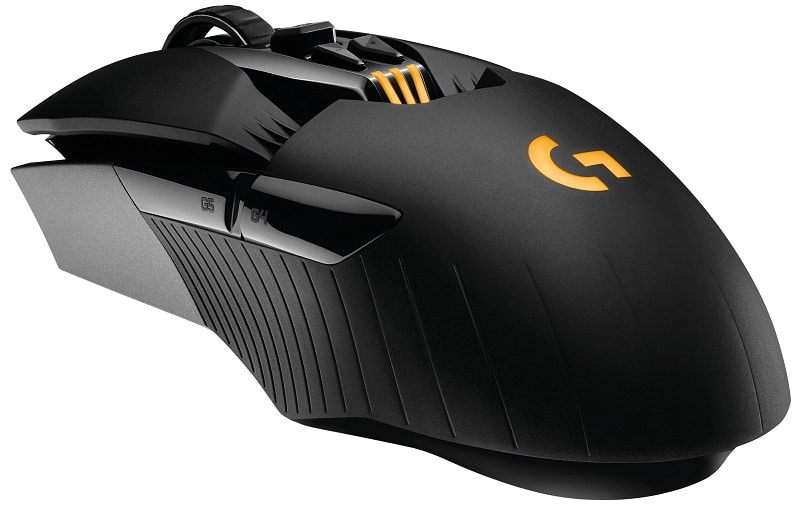 The world of desktop mice is very competitive, and it doesn't matter if you're in the office, a stay-at-home gamer or involved in eSports, when it comes to buying a new mouse, you're going to want the best mouse you can possibly get, assuming you've got the budget of course. Enter the Logitech G900 Chaos Spectrum, said to be the most innovative and best-performing mouse on the market, not just in terms of what Logitech has created before it, but even compared to their many rivals high-end products too. This is a bold claim and it's something we're eager to test today, so let's take a look at what the G900 has to offer.
Professional Grade Wireless
"In high-pressure moments, latency can be the difference between winning it all or losing. With millions on the line, or just some e-cred with your buddies, PC gamers can depend on the G900 Chaos Spectrum to get the GG. With a 1 millisecond report rate, and our highly optimized 2.4GHz wireless connection, the G900 Chaos Spectrum outperforms the competition's solutions, even the wired ones!" – Logitech
Advanced Optical Gaming Sensor
"The G900 Chaos Spectrum utilizes the PMW3366 optical gaming sensor, which is widely regarded as the best optical sensor on the market. The PMW3366 sensor precisely translates hand movement onto the screen, even at high-sensitivity. It delivers exceptionally accurate and consistent responsiveness at any speed across the entire DPI range (200-12,000DPI) with zero acceleration and zero smoothing thanks to Delta Zero technology." – Logitech
Wireless has often been a sticking point for competitive gaming, as it has a history of lower latency, problems with interference and more, but Logitech has thrown every bit of research you can think of at their new design and the end result is a wireless mouse (although it can be used wired mode also) that has the lowest latency on the market, even compared to wired mice, the most consistent signal even in the most demanding scenarios, an ultra-light design and none of this has come at the compromise of features, as the G900 is one of the best equipped and most feature packed mice you'll find.
Fully programmable buttons, Logitech's legendary adjustable scroll-wheel, one of the best sensors on the market, a fast processor and premium grade switches. Of course, the most important thing here in my eyes is that it weighs just 107 grams, which is virtually nothing for a mouse and even more so for a wireless mouse! There's nothing more we could ask for in a mouse, so let's jump right in and take a closer look at what it has to offer.
Features
6-11 programmable buttons (depending on side button configuration)
Lightweight hyperfast tilt scroll wheel
Customizable RGB Lighting
Metal pivot main key design
Metal spring button tensioning system
Tracking
Resolution: 200 – 12,000 dpi
Max. acceleration: >40G*
Max. speed: >300 ips*
* Tested on Logitech G240 Gaming Mouse Pad
Responsiveness
USB data format: 16 bits/axis
USB report rate: 1000 Hz (1ms)
Wireless report rate: 1000Hz(1ms)
Wireless technology: Custom 2.4GHz
Microprocessor: 32-bit ARM
Physical Specs
Length: 130mm
Width: 67mm
Height: 40mm
Weight: 107 grams (mouse only)
Glide
Dynamic coefficient of friction**: .11 μ (k)
Static coefficient of friction**: .17 μ (s)
**Tested on wood-veneer desktop
Durability
Buttons (Left / Right): 20 million clicks
Feet: 250 kilometers
The packaging is quite compact with a nice image of the mouse on the front, as well as the usual branding.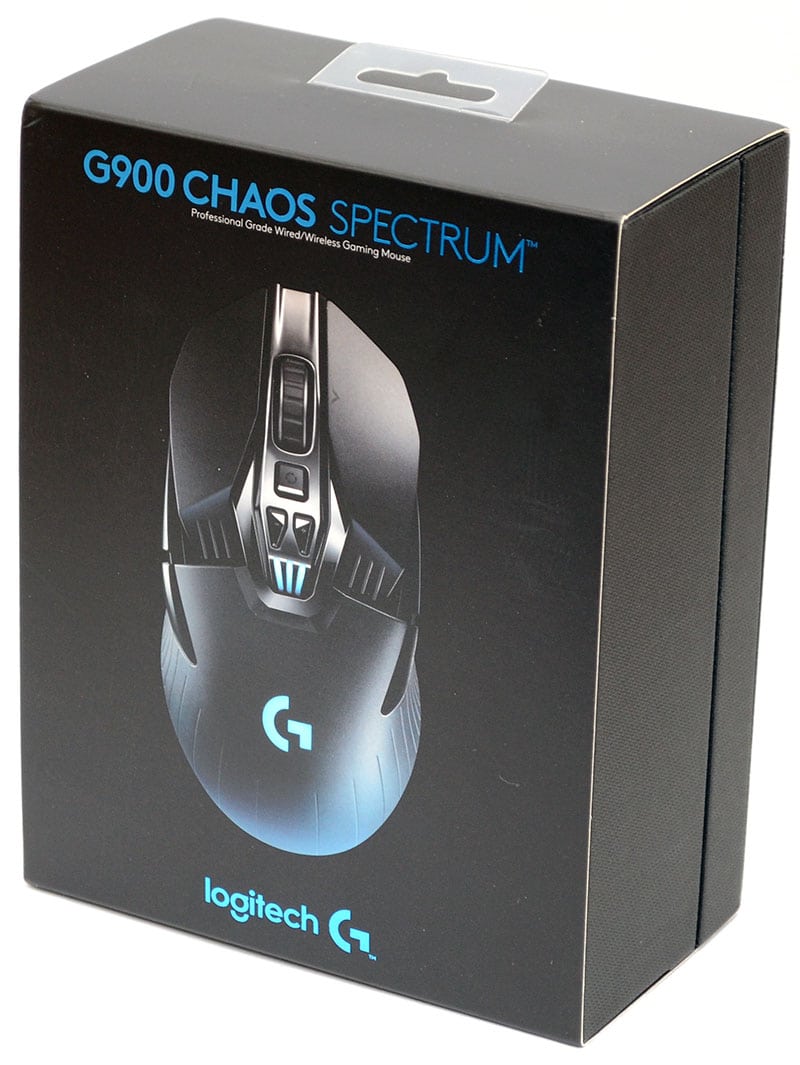 Around the back, a quick rundown of the major features such as the 1ms wired or wireless report rate, 107g weight, sensor and button configuration.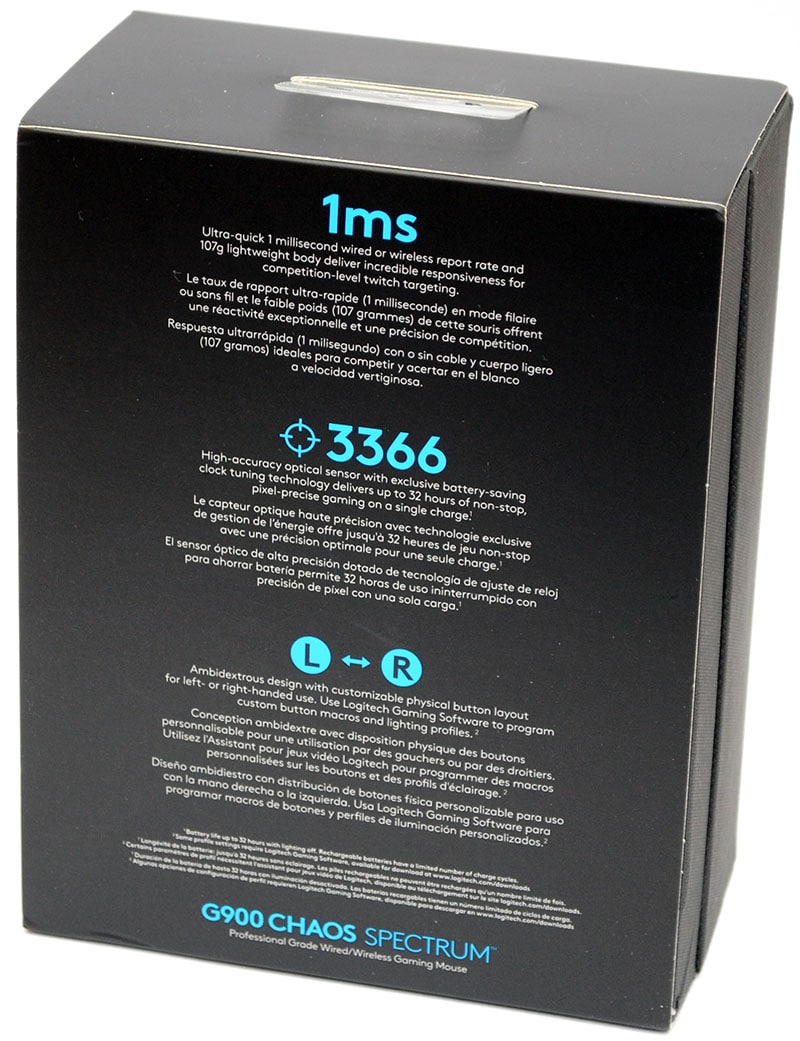 The slip cover comes off the box, revealing a durable presentation box.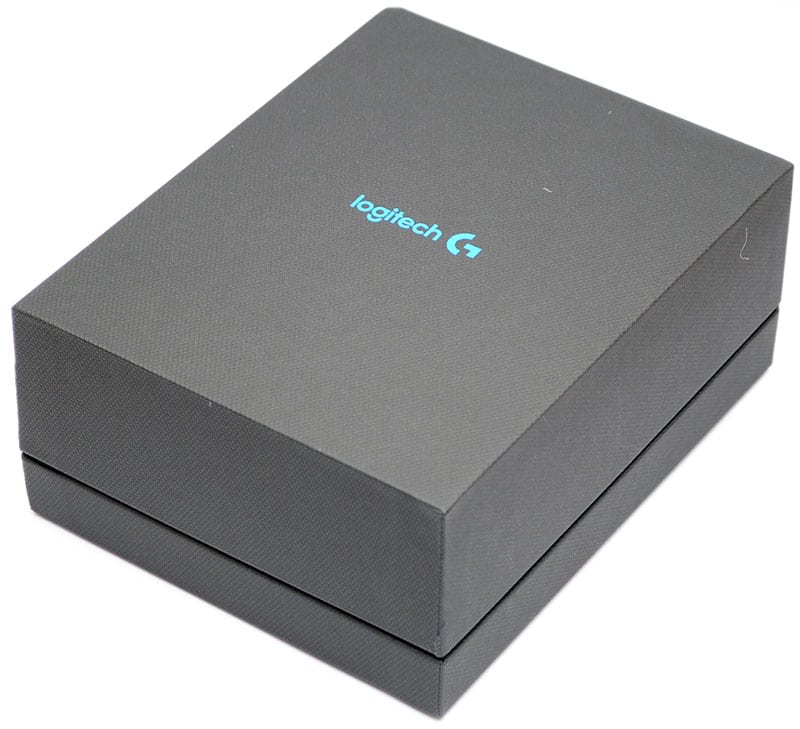 It opens out to reveal the mouse prominently displayed and surrounded by lots of custom cut protective packaging.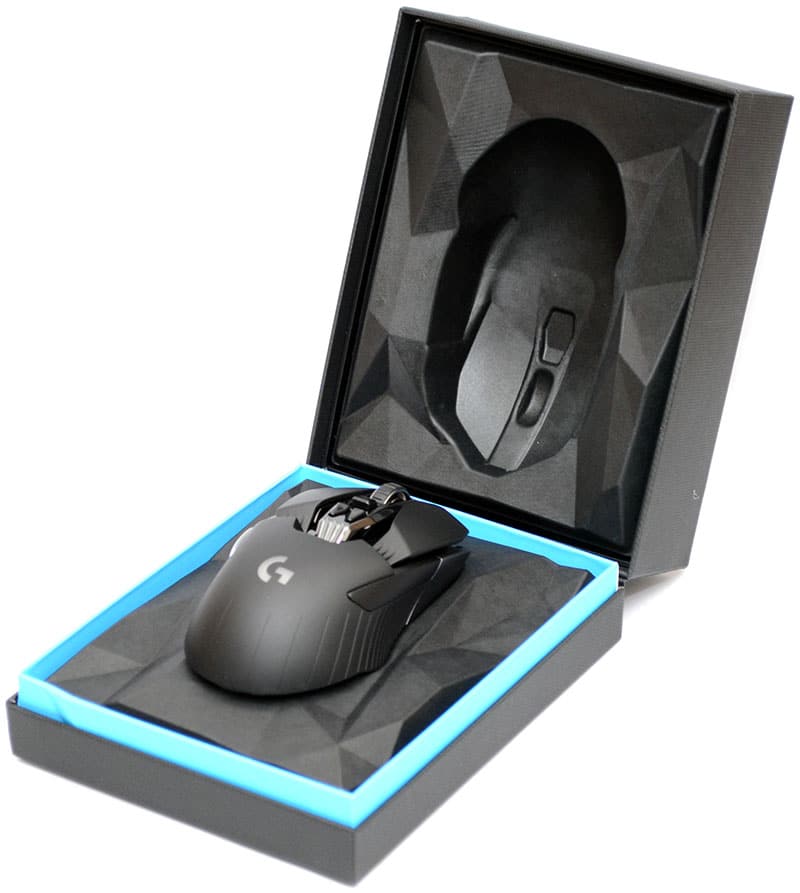 Under the mouse, all the required accessories.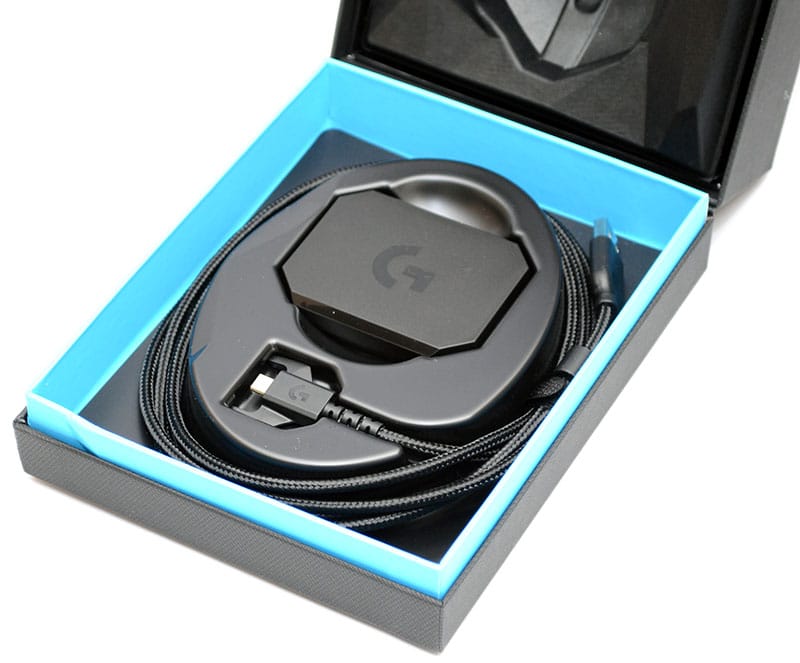 There's a lightweight braided cable for using the mouse in wired mode or to simply charge the mouse. There's also a wireless dongle and additional side buttons.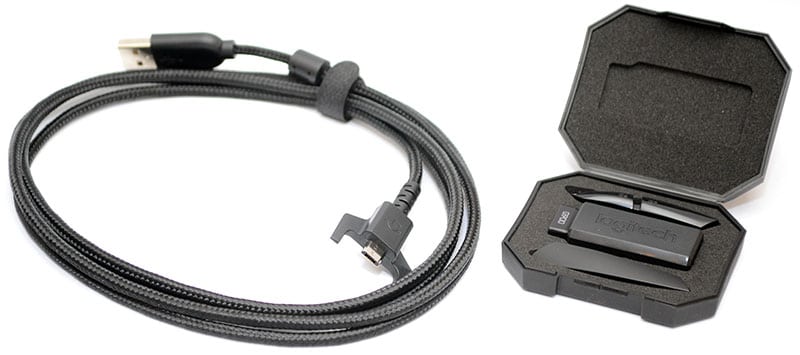 The ambidextrous mouse allows you to remove the side buttons and swap it between true left/right-handed modes, or even configure it to have dual side buttons to suit your taste. The dongle is a simple USB device but also comes with a block that can be used as an extender, which we'll see in action shortly.