LOVE – A Turntable With Mobile Control and Track Selection!?
---
---
---
Peter Donnell / 5 years ago

It seems the massive increase in sales in the vinyl market has sparked a bit more innovation and creativity in the turntable market too. LOVE is a new turntable that you can operate with your phone, something that's not exactly a common feature in the analogue audio market.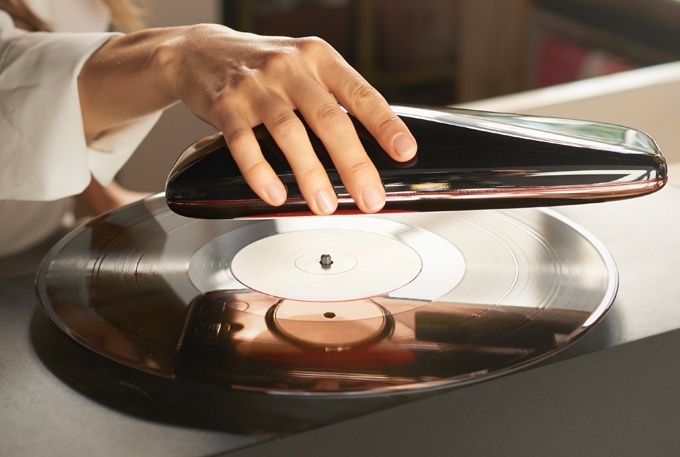 The portable and easy to use player has a base that sits under the record, with the arm being the component that basically hovers over the top of the record. I'm sure many audiophiles, myself included, would be worried it puts too much weight on the album and could cause damage, but the reassure users that it does not, and floats just as effortlessly above the record as any other stylus.
The LOVE can be paired with Bluetooth speakers, headphones, or your normal amplifier easily enough, but more importantly, it can also pair with your smartphone or tablet. LOVE analyses the record for track positions, allows you to set it to 33, 45, or 78RPM instantly, and then you can control the record from your mobile with ease. Want to skip back to track 3? Just treat the app like you would an MP3 album, and the LOVE takes care of the rest. The app will even display album art and the track list like any other album, which is pretty cool.
It's capable of playing different record sizes, so don't worry if you're switching between 7″ and full albums. There are no details on swapping out the cartridge or stylus, but we hope they'll address those details asap.
LOVE isn't cheap, clocking in at $599 with an October 2017 launch, although you can get in there a little cheaper via their Kickstarter page ($299) and be quick, it's already at $124,346 of its $50,000 goal, so those early bird specials won't last forever.