Lumia 1320 Battery Test Show It Beats Nearly All Android Competitors In Web Surfing
---
---
---
Gabriel Roşu / 9 years ago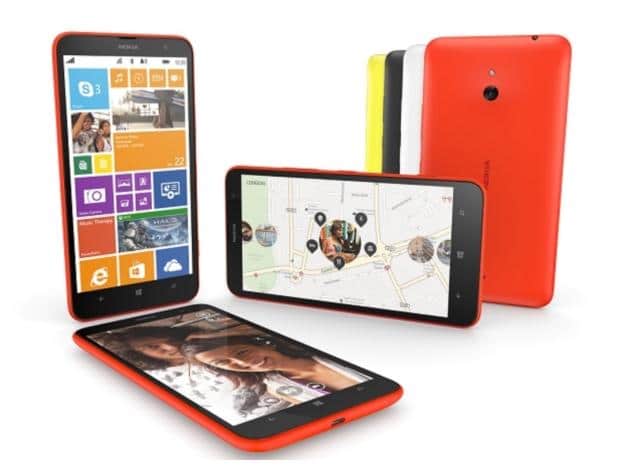 The Lumia smartphone has its appeal, and together with the Windows Phone 8 tiles, it really does brighten your day. And the mid-end Lumia 1320 looks to be one of the best budget phones so far. It has a great design, big screen, light-weight and fair specifications. Latest news also bring some more good news for people who spend more time outdoors than on a couch inside the house.
According to GSM Arena battery test benchmark, the smartphone has scored big on the battery side as well. The Lumia 1320 scored similar points in 3G talk time tests as the Lumia 1020, 22 hours and 13 minutes, a mere 6 minutes behind the BlackBerry Z30 and 6 hours behind the Lumia 1520. When it comes to web browsing, the Lumia 1320 scored almost 12 hours (11:58 minutes to be more precise), which is not too bad given its 6″ IPS LCD screen. It is reported to be ahead of nearly all Android competition, having the Sony Xperia C score 12 hours and 45 minutes and HTC One Max 11 hours and 20 minutes.
Now, for the more interesting part, the video playback. The Lumia 1320 has reportedly scored 9 hours and 17 minutes, beating the Samsung Galaxy Mega 6.3's time of 8 hours and 34 minutes. However, the Lumia 1320 should have been expected to score similar to the Lumia 1520 or 1020, however the latter handsets scored 12 hours and 31 minutes and respectively 13 hours and 12 minutes. This indicates that the Lumia 1320 needs a little optimization in utilizing resources when playing back videos.
Overall, the score really does match the Lumia 1320's performance, and even price. The handset is priced at $429.99 on Amazon.com and £366.99 on Amazon.co.uk.
Thank you