LUXA2 announces new smartphone and tablet accessories at CES 2013
---
---
Ryan Martin / 5 years ago

If you do not know who LUXA2 are, then let me briefly explain. Thermaltake are a smart company, they know the smartphone and tablet markets are growing very rapidly and consequently they want a presence in those markets. This is where LUXA2 comes in. LUXA2 is Thermaltake's sub brand that operates primarily in what we might consider smartphone and tablet territory, in a similar way to how Cooler Master and its previous (now annexed) sub brand Choiix did. The current focus of LUXA2 is on mainly Apple accessories, but they are also targeting the smartphone and tablet markets more broadly, so let's take a look at what LUXA2 have to offer at CES 2013.

The first main product feature from LUXA2 at CES 2013 is the BT-400 Bluetooth Stereo Headphones. These headphones are targeted at iPhone, iPod, iPad and Android Tablet/Smartphone users. They support Bluetooth 4.0 and NFC (near field communication) connectivity. They look like pretty decent headphones and if you trust Thermaltake for your PC needs then these could be worth a shot.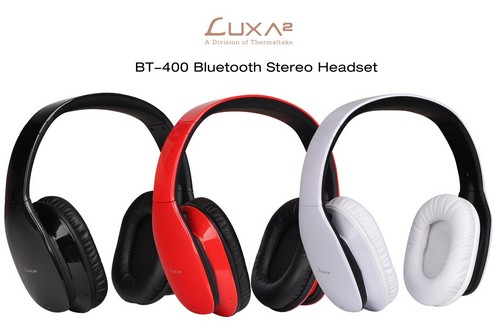 Next up is a "Power Bank" supporting 11,000 mAh of current. The "LUXA2 P2 11,000mAh Ultra Capacity Power Bank" is a solution for charging smart devices on the go. It is compatible with most USB devices as well as iPads, iPods and iPhones.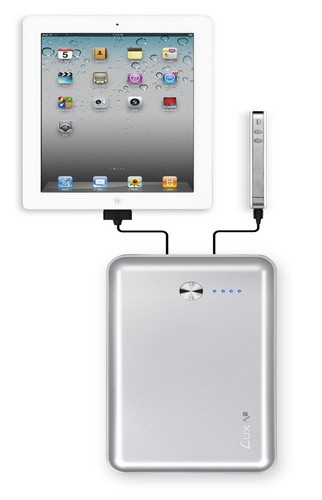 The iPhone 5, whether you like it or not, is probably the biggest Smartphone release of the year. LUXA2 have released a whole range of accessories for it, crafted from aluminium. They include an iPhone 5 bumper, and an aluminium case. In addition to that they are also providing some new cases and stands for the newly released iPad mini.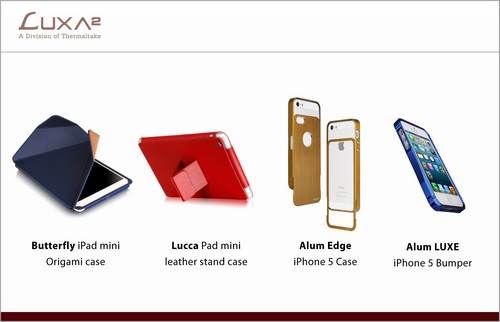 Finally LUXA2 are also providing a range of smartphone and tablet stands. These are designed to support a wide range of tablets or smartphones. The H5 Premium and H7 Mini both support car mounting so you can easily use your tablet or smartphone as a SatNav device on your dashboard.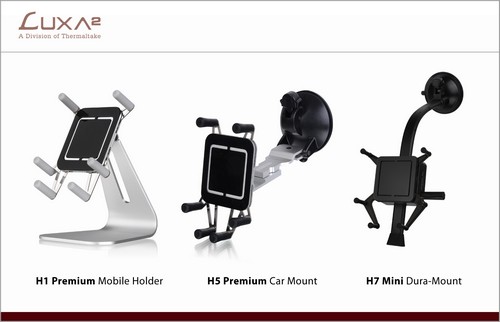 And that wraps up LUXA2's new releases for this year's CES event, but if you want to see more, then extra details and CES 2013 coverage for LUXA2 (as well as Thermaltake and Tt eSPORTS) is available here.