LUXA2 P-MEGA 41600mAh Power Station Review
---
---
---
Andy Ruffell / 10 years ago
A Closer Look
---
The P-MEGA has a very unique design when attempting to compare it against other power bank related products, but on one hand; it's a completely unique product in its own right. It features a completely painted plastic shell with a minimalistic design. Towards the top of the power station is a small strip that surrounds the unit. When in use, this lights up with an ominous blue glow which is effective and not too overpowering.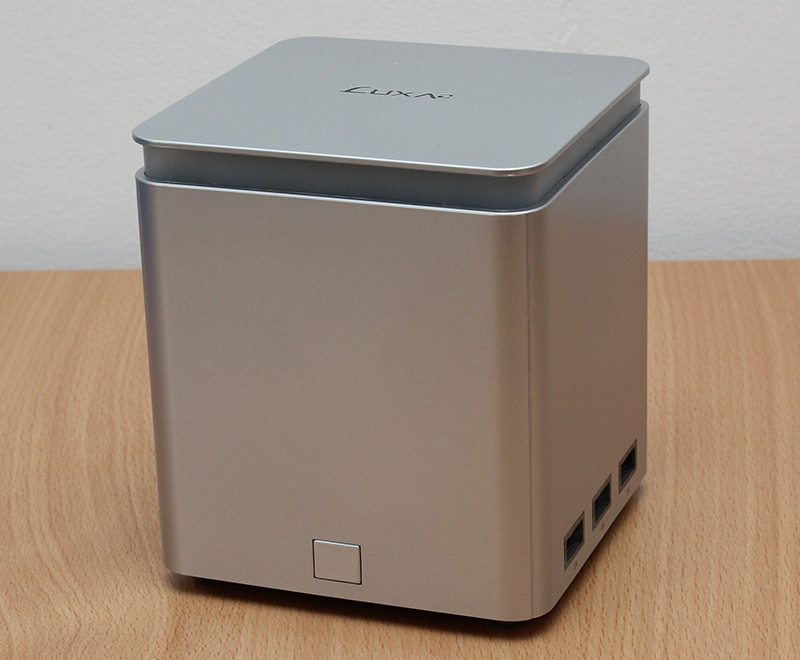 On the top is the LUXA2 logo, which is nicely cut into the plastic and allows the blue LED to shine through as well giving an upmarket and premium feel that LUXA2 products demand.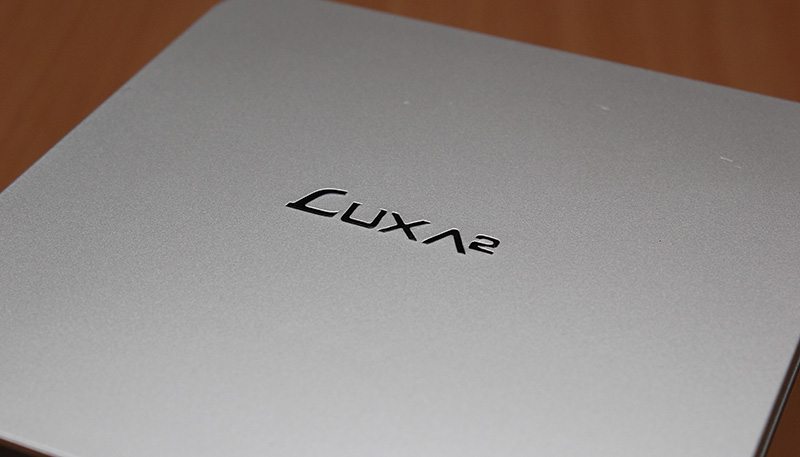 Moving down the front of the power station is where you'll find the power button. A simple 2-second hold will turn the device on and get it charging your mobile devices which will be plugged into the USB ports.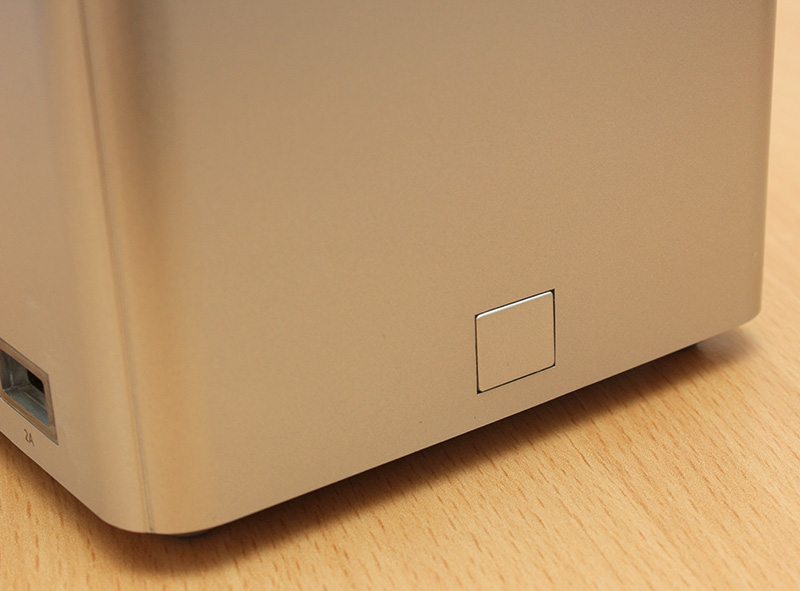 Speaking of USB ports, on one side of the unit, we find a total of three, all with an LED shroud, allowing you to see which USB devices are currently being used. You'll also notice that all of these USB ports are all rated 1A making them perfect for charging smart phone devices.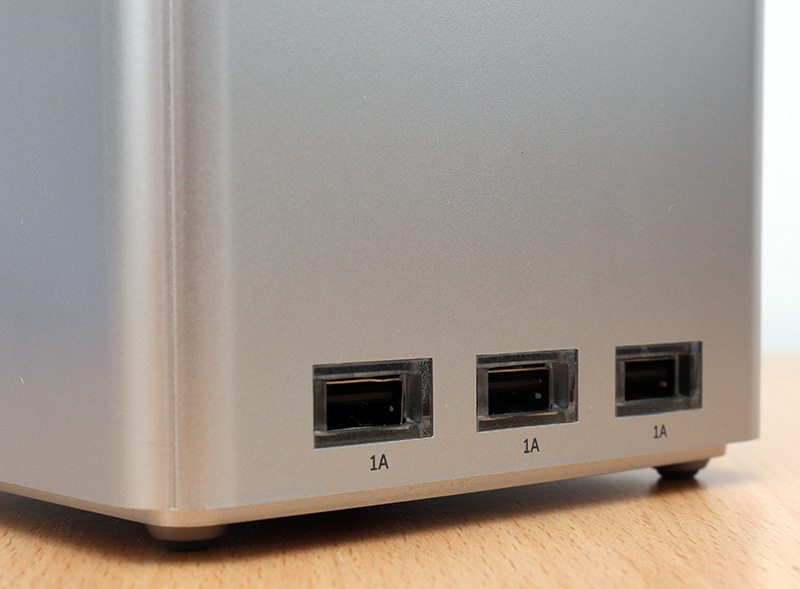 The other side we find the same type of USB ports with LED outer shroud but this time all three ports are rated at 2A making it perfect for charging bigger capacity devices such as iPad's and other large tablet devices. Of course, you can charge your phone from these ports and may find that it's slightly quicker, but if charging just tablet devices; you'll want to stick to these higher rated ports.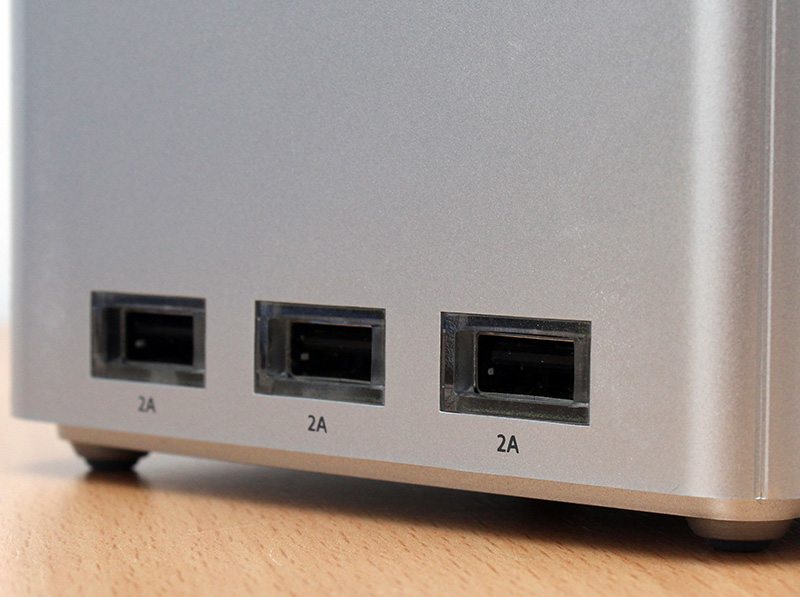 Around the back is where the included DC adapter plugs in to charge the power station and it is also worth noting that the power bank can't be used to pass power through to your device, and can only be used to charge your device from the internal batteries.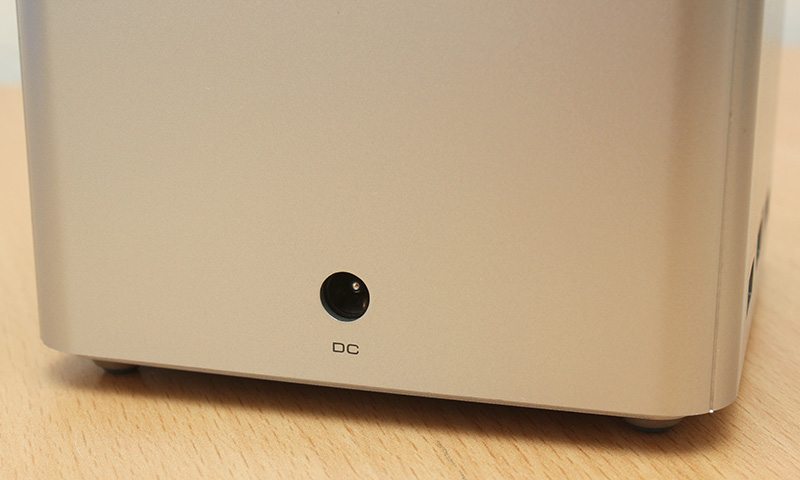 On the underside of the P-MEGA we find relevant power information including capacity, output, input and total charging time. You will also see relevant safety markings showing that the device is compliant to industry regulation standards.