Mach Xtreme Barium 64GB Type-C Combo USB Drive Review
---
---
---
Bohs Hansen / 7 years ago
Introduction
---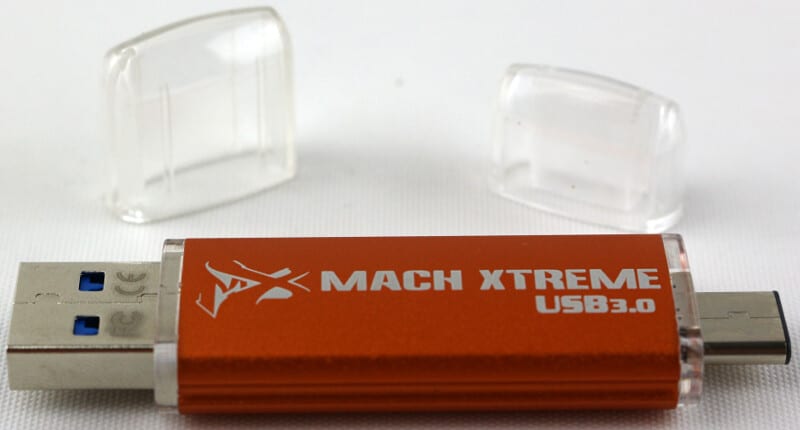 With a new generation of connectors, we also need a new generation of flash drives able to connect to those ports. Luckily there is no shortage of USB 3.1 Type-C drives anymore and a lot of them come with a duality to make sure that they stay compatible with a higher amount of devices, those with type-A ports.
Today I'm taking a closer look at Mach Xtreme's version called the Barium. The Mach Xtreme Barium is a flash drive that is available with a capacity from 64GB over 128GB all the way up to 256GB. Today, I am taking a closer look at the smallest version of the drive, the model with 64GB capacity. This is probably the most common size for people to buy and as such it's a perfect one to test.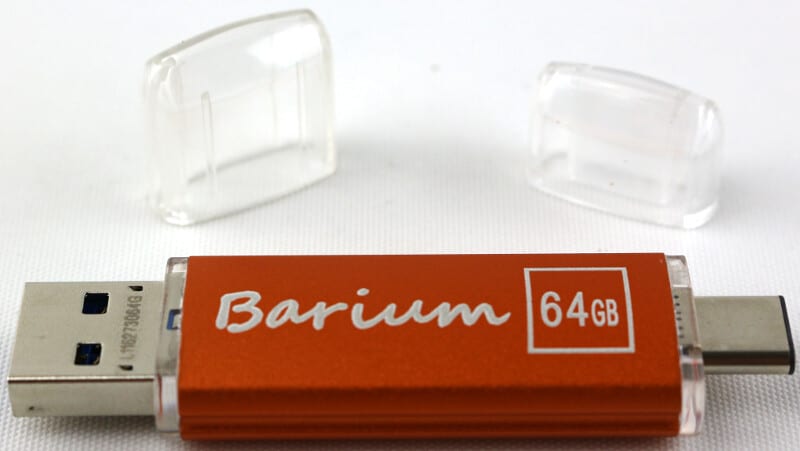 The Mach Extreme Barium is both a USB 3.1 type-C flash drive as well as a normal one with a type-A connector – one at each end of the drive. It makes the drive just as convenient for your mobile device as it does to your stationary. So far it is mostly Android-powered devices with a type-C connector, but they aren't exclusive.
A drive like this can be universally used with both types of devices as well as being used to transfer files from one to the other without the need for other sorts of connections.

While USB 3.1 is capable of speeds up to 10Gbit/s, we won't see those kinds of speeds from a drive like this. It is still a fast drive that comes with a speed rating of 200MB/s reading and 70MB/s writing. While those speeds aren't blazing fast, they are quite nice for a flash drive. The Barium isn't just a fast drive, it is also a durable drive thanks to the use of MLC NAND over cheaper alternatives.

Feature Highlights
USB 3.1 Type-C
Up to 256GB capacity
Dual connector drive
Up to 200MB/s throughput
Packaging and Accessories
Mach Xtreme packed the Barium in a simple yet stylish box. It does look better than just a blister pack and it also makes it easier to get out of there.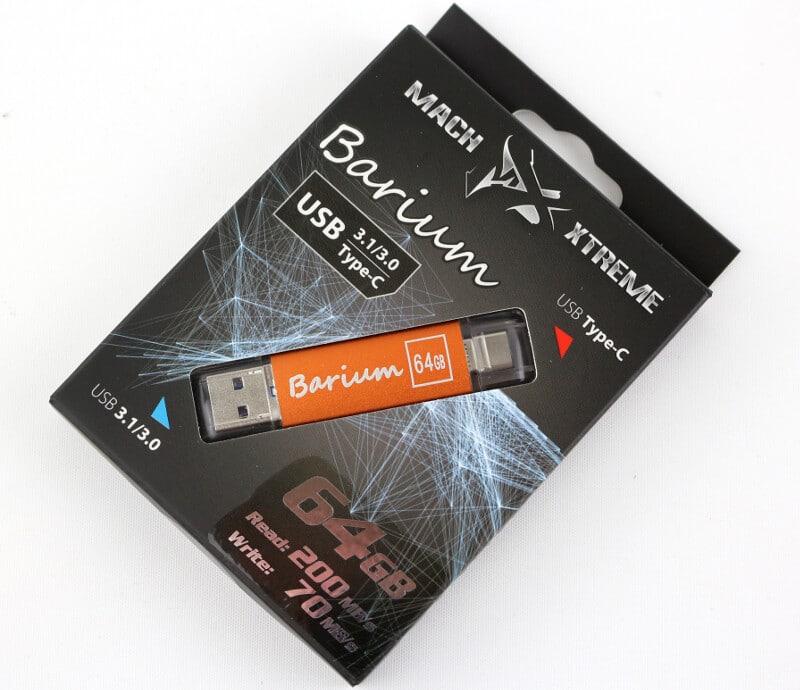 Both the front and the rear of the box are filled with all the vital information such as connector types, bus, and capacity.