macOS 10.12.1 Leaks Juicy MacBook Pro Details
---
---
---
Samuel Wan / 6 years ago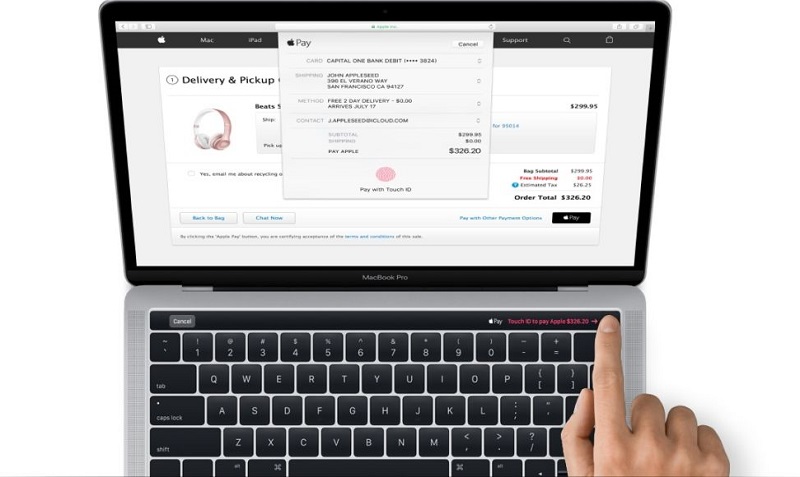 Within the next day, Apple will be holding their new Mac event. This marks the end of a drought of refreshes for the MacBook lineup which has largely remained stagnant for the last couple of years. While there have  been a number of rumors and leaks about what the refreshes will entail, we now have some official leaks to share. Luckily for us, the macOS 10.12.1 update contains some juicy details straight from Apple.
First up, we have the new MacBook Pro. The most obvious feature is the inclusion of a black OLED touch strip above the keyboard, the "Magic Toolbar". This takes the place of the function keys which have been removed. This will display different controls and information depending on the apps being used. The right most corner of the strip also features a TouchID fingerprint sensor, enabling MacBooks to jump in on Apple Pay. Some reports are suggesting that the toolbar will be run by a separate ARM co-processor to reduce system impact and increase security.
Another noticeable difference is the slimmer profile and smaller bezels. This is driven in part by ditching traditional ports in favor of USB Type-C and Thunderbolt 3. The rest of the updates will largely be internal specification changes. Reports have indicated the use of Intel Skylake CPUs and AMD Polaris GPUs. These should provide increased performance, lower power consumption, and lower operating temperatures. Perhaps this is why Apple ahs been able to shrink the MacBook Pro profile down even more, while likely keeping battery life the same or even improving it.
While only the MacBook Pro has been confirmed, we will also likely see MacBook Air refreshes and maybe even Mac Pro if we are lucky. With just a short while to go, we will be sure to keep you updated to the new MacBook event and bring you the latest news as Apple releases it.