MadCatz F.R.E.Q.5 Red PC Headset Review
---
---
---
Peter Donnell / 10 years ago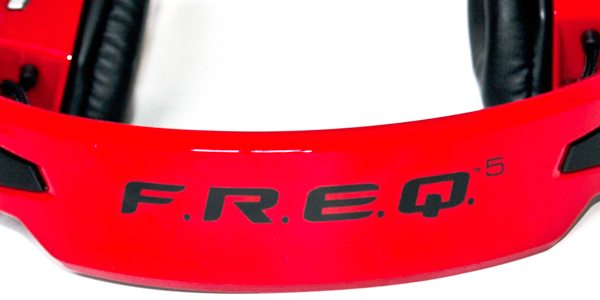 Today I have something a little more fun in the office, the MadCatz F.R.E.Q.5 Red Edition. We've already taken a look at the F.R.E.Q.5 headset before, which you can check out here. Fundamentally this is still the same headset and not a lot has changed with the headset itself, but let's see if we can improve on the first F.R.E.Q.5 review anyway.

One of the first things I noticed about this edition of the F.R.E.Q.5 is that it is MadCatz branded, sure the Cyborg range is still a MadCatz company but the re-brand brings this product in line with another product we recently reviewed, the R.A.T.3 gaming mouse, which again was also re-released in custom colours and the very one we reviewed was in stunning red, much like this headset.
A change of colour may not seem like much to make a fuss about but if I've learnt one thing about this industry it's that (in general) gamers love two things about new products, cool lighting effects and slick paint jobs. Of course it also matters that the product is a solid performer too, but a healthy dose of style and customisation can really sway the decision, especially as some people strive to match all their gaming equipment and colour coordinate it much in the same was a fashion designer would match up an outfit.
MadCatz have been going for years now and have gained some of the richest user feedback on the market, their constant touring of gaming events, sponsorship deals with programming teams and the related events, product testing and more has lead them to create some of this generations finest gaming products and that is something we have seen here at eTeknix time and time again with peripherals such as the Xbox 360 Racing Wheel, FLY9 Flight Stick, Detonator headset and most recently the Kunai range.
There is one other fundamental reason why I would like to revisit the F.R.E.Q.5 headset, since I reviewed it at the end of August last year I have been using it as my main gaming, music and skype headset on a daily basis, so hopefully I can share with you some of my insights of the headset that I discovered over that time.