MadCatz R.A.T. TE (Tournament Edition) Gaming Mouse Review
---
---
---
Peter Donnell / 9 years ago
Introduction
---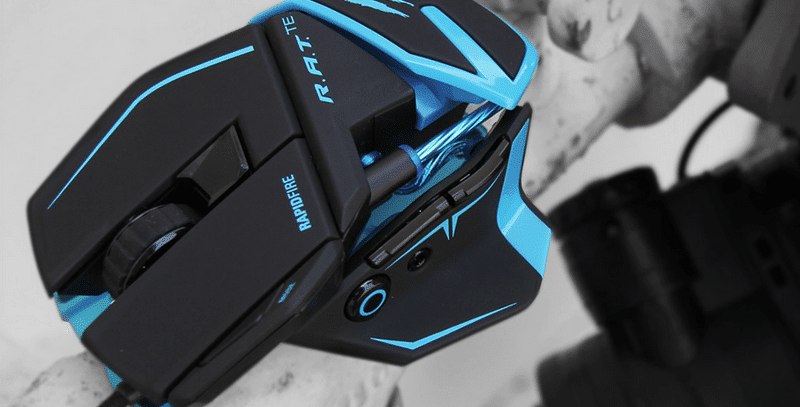 MadCatz have been making gaming peripherals for many years now, and while the company used to have a bit of a reputation for cheaper third-party console peripherals, that is now a distant history for the company. MadCatz now make some of the hottest gaming accessories on the market and the R.A.T. gaming mice series is a prime example of what the company is capable of.
Today we'll be taking a look at the MadCatz R.A.T. Tournament Edition (TE), which has been designed with competitive gaming in mind. With the ever-growing popularity of eSports, pro gaming, competitive gaming, online gaming or what ever you want to call it, there is a growing demand for premium grade peripherals that can help people win games.
"The R.A.T. TE has been designed to appeal to the e-sports professional. With a newly developed Phillips Doppler-laser sensor, the R.A.T. TE provides reference quality tracking with speeds up to 8200 DPI."
The R.A.T. TE features some very promising specifications, such as the 8200 Phillips sensor, low lift-off height and 9 programmable buttons.
Specifications 
DPI Levels: 4
DPI Range: 100 – 8200 (in 25 DPI increments)
Acceleration: 50G
Polling Rate: Dynamic up to 1000Hz
Tracking Speed: Up to 6m/sec (240ips)
Lift-off Height: 0.2mm – 1mm
Programmable Controls: 9
Profile Modes: 3
Weight: 90g (without cable)
Always On: Yes
"Slick" PTFE Feet: Yes
Gold-plated Connector: Yes
L.E.D. Colours for each Mode: Red, Blue, Purple
Features
8200 DPI Laser Doppler Sensor – High-speed motion detection and 4 customizable DPI settings
Adjustable Lift-Off Height – Avoids issues with tracking on the Z-axis
Oversized Precision Aim Button – Enables on-the-fly cursor sensitivity adjustment
Intuitive Drag-and-Drop Software – 27 user-definable commands via 9 programmable buttons over 3 modes
Quick & Lightweight – Weighs only 90 grams excluding the cable
Reliable & Long-Lasting – L and R mouse buttons, those used the most in gaming, have OMRON switches rated at 5,000,000 cycles
The packaging is really nicely designed and there is a clear image of the mouse on the front of the box, as well as the technical specifications on the right side.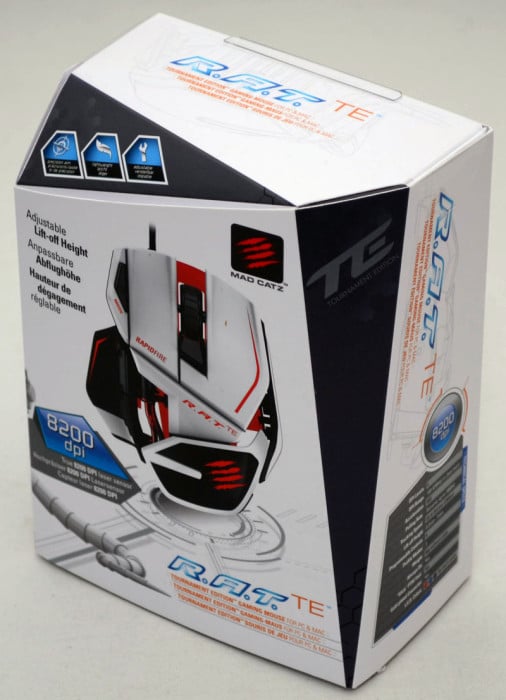 Around the back you'll find a quick run down of some of the major features; like the programmable buttons and the precision aim mode.
The mouse is fitted snug inside a protective mould, while the interior of the box lid is padded with foam.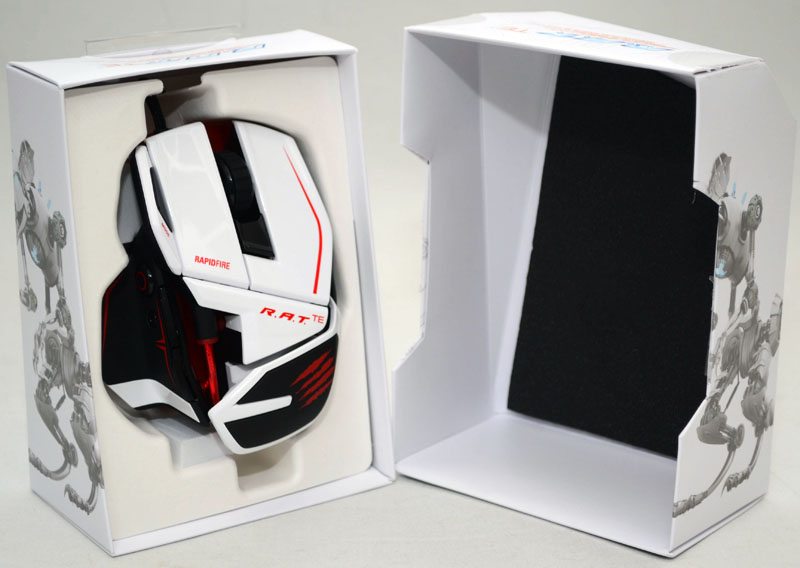 In the box you'll find a hard-wired mouse and a quick start guide.