Man Creates Flying Car Based On Drone Technology
---
---
---
Mike Sanders / 4 years ago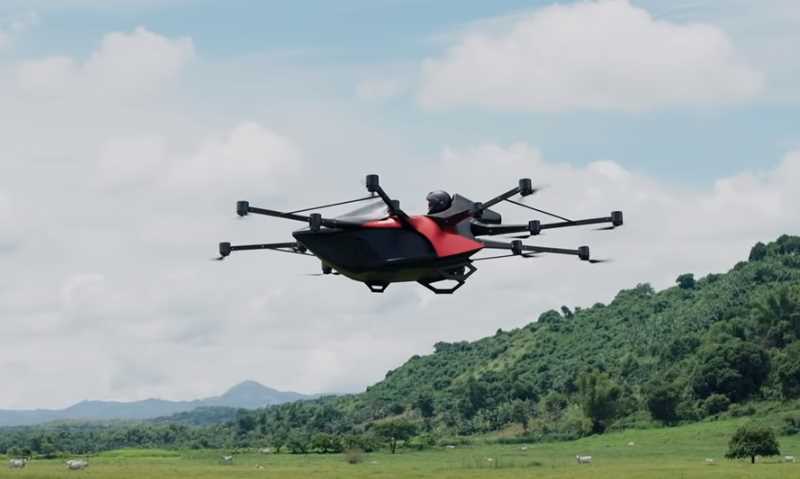 Man Creates Flying Car Based On Drone Technology
For the last 70 years, one of the biggest visions of the future is the creation and mass ownership of flying cars. In fairness, it's a concept that does make a little sense. For example, there's a lot less traffic up there than there is on the M25 on a Friday afternoon. There is, however, more than a few problems when it comes to the actual creation of one. It's for that reason that we've seen so many… questionable designs over the years.
One person, however, believes that they may have found a solution. YouTube channel Flying Kyxz has showcased a flying car based heavily on technology currently used in drones.
Wow… It Actually Works!
Not only does it work, but it seems to work remarkably well. The drone can fly as high as about 15′, but the sake of safety, the creator only takes it to around 6′ for the test run. Could this be the way forward in terms of flying cars? Well, if nothing else it's certainly an interesting concept.
Why Are We Not Funding This!
I must admit, when I saw the video, my initial thoughts were why no one had tried this before. At least, on a scale as seemingly well polished as this. While I'm not sure if this could have any practical applications (good luck getting 4 downward facing rotors this size past H&S) it's, if nothing else, damn cool!
What do you think? Are you impressed with the flying car? Do you want to try it yourself? – Let us know in the comments!