Man Drives F1 Car With the Power of His Mind
---
---
---
Ashley Allen / 5 years ago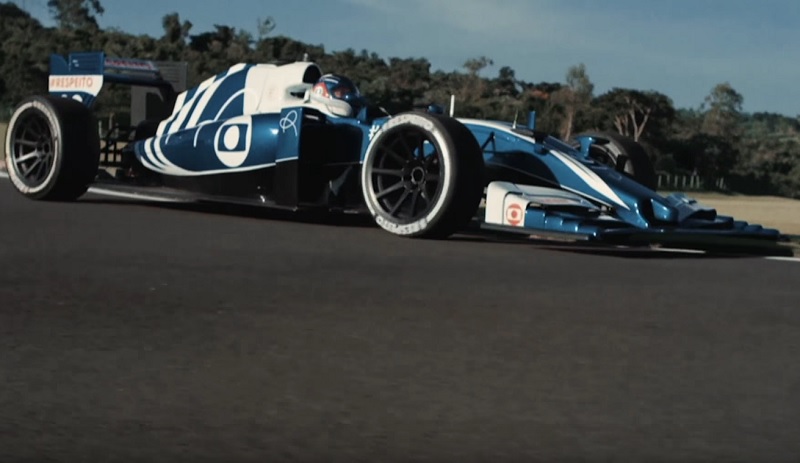 "The car, it doesn't have pedals, it doesn't have a steering wheel, it doesn't have anything"
The CEO of a Brazilian non-profit has become the first person to drive a Formula 1 racing car using only the power of one's mind. Rodrigo Hübner Mendes, Founder and the CEO of the Rodrigo Mendes Institute, used the brain interface technology, which was developed by fellow Young Global Leader Tan Le, Founder of EMOTIV Inc, to pilot the vehicle by thought alone.
"Last month I went to a speedway in Brazil and I had the opportunity to drive a racecar using my mind," Mendes said.

"The car, it doesn't have pedals, it doesn't have a steering wheel, it doesn't have anything – it's just him and his mind, driving it forward. It blew my mind," Le explained.
Driving an F1 Car With Your Mind!
"It was very challenging to really concentrate and feel that I was controlling the car," Mendes said. "The team leader came to me and asked my, are you OK, can you start. Suddenly, it was me, the car, and the track. I gave the first command, which was to accelerate and the car started running. It was unbelievable."

"It was such an incredible moment for me, too, to realise that a fellow YGL had used my technology, unbeknownst to me, at all, to do something so incredible," Le added. "I grew up loving Star Wars, so the idea of moving an object with my mind is already the stuff of science fiction and stuff of fantasy. That alone is cool. But driving a Formula 1 car? That takes it to another level!"
Le founded EMOTIV back in 2011, and has been developing and refining her electroencephalography (EEG) interfaces ever since: