Mavericks Update Free For A Limited Time On The UK Mac App Store
---
---
---
Gabriel Roşu / 8 years ago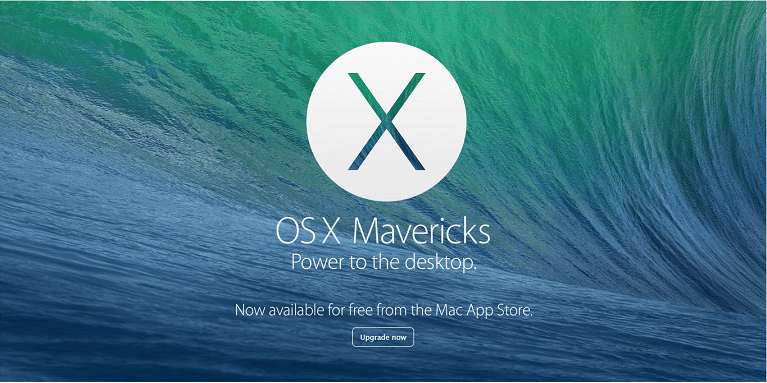 Yes, this is not a joke it seems. Apple offers the new operating system, Mavericks, completely free for mac users on the Mac App Store for a limited time (or at least it should if they still want to make money). Are you surprised? We are as well.
"We want all Mac users to experience the latest features, the most advanced technologies and the strongest security. And now they can. Because the newest version of OS X is free. It's a simple download from the Mac App Store, so it couldn't be easier to get. OS X Mavericks is another major leap forward for the Mac — and for everyone who uses it"
Users who access the Apple website will be greeted with the message above and the link that takes you to the Mac App Store Preview section. Get your Macs ready, connect to the nearest Wi-Fi or Ethernet connection, open your App Store and start your download.
"With OS X Mavericks, the Mac experience gets even better. It brings new apps to your desktop. Adds features you'll love to use. And introduces technologies that help your Mac perform even better —
while using even less power."
So don't miss the chance to get your free upgrade on your MacBook, iMac or even Mac mini. Head on down to the website and see it with your own eyes. And hurry up not to miss the opportunity yourself!