Diablo Immortal Character Max Out Costs $110,000?! (More Like Diablo Immoral!)
---
---
---
Mike Sanders / 12 months ago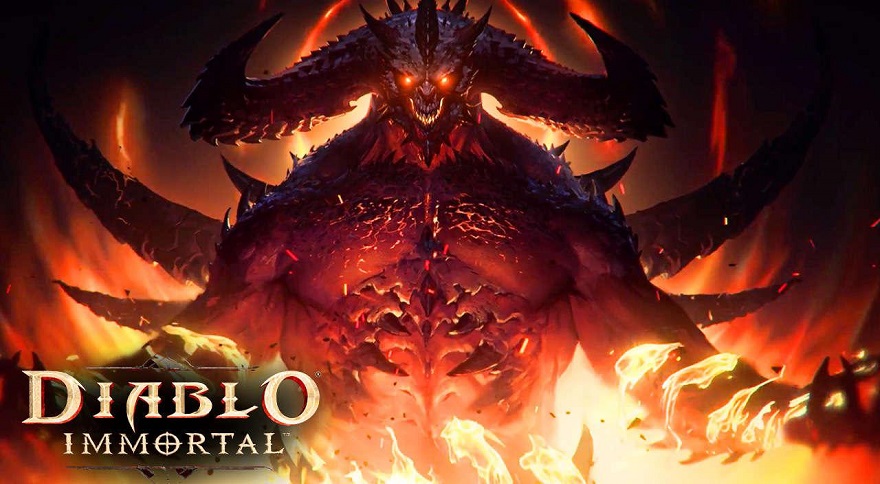 Diablo Immortal didn't get off to the best of starts when it was initially revealed at Blizzcon back in 2018. – A moment somewhat cemented in the history of the internet when a moment in the Q&A led to a fan asking if this was "an out of season April fools joke" – To which came the cringe-worthy response "do you guys not have phones?!".
No, after a lot of hype, and a 100% dishonest bait and switch from Blizzard, this was not the much-anticipated Diablo PC/console announcement everyone wanted. – The reveal did, in fact, go over so poorly that, eventually, Blizzard confirmed that Diablo Immortal would also be getting a PC release too.
So, putting all that history and catch up to one side, with it releasing last weekend, the fact of the matter is that, on the surface, Diablo Immortal is a fairly decent game. In fact, I'd nearly go as far as to say that it's pretty good.
That is, however, just on the surface of things. – And what lurks beneath? Well, according to YouTube channel 'Bellular News' quite possibly one of the more "predatory" microtransaction systems ever seen!
Diablo Immortal – A Maxed Out Player? That'll be $110,000 Please!
The character development system in Diablo Immortal is a little complicated, but in its simplest (and admittedly not 100% accurate terms), it basically boils down to three key areas. In gear and XP, the first two are pretty straightforward for any kind of RPG title. – The third, however, is where the problems (and greed) really start to appear.
With the 'Legendary Gem' system, this is essentially the only means players have to progress their character once the level cap has been reached. In other words, to get any better (aside from the randomness of low% item drops) you'll require these to take one small step closer to having a fully maxed out character. – And yes, as you've probably guessed, while these can be 'earned' within the game, through microtransactions, you can take a shortcut.
So, legitimately or quickly, what are players looking at here? Well, in terms of earning them through gameplay, 'Bellular News' suggests it would take something in the region of 10 years! – And in terms of just buying them? Oh, that's only $110,000! (No, neither figures here are a typo!).
What Do We Think?
If you truly want to understand this, I strongly recommend you check out their video which I've embedded above (you can also check out their channel via the link here). As above, I've literally just given you the core information they've researched without going down the rabbit hole of how this pans out. – The work they've put into figuring this all out, however, is excellent and appears (based on my own rough interpretation) to be entirely accurate and legitimate.
I mean, at this point you might start to understand why some countries have effectively banned this game from being released. – Put simply, while Diablo Immortal is a fun game, the pay-wall of achieving a top-spec character (under its current economy) is basically either impossible or only achievable through ludicrous expense!
Upon watching their video, I have, in fact, decided to uninstall it and won't play it again. – For as fun as it is, this clearly has claws designed to get their hooks into some vulnerable people out there and I'm going to do nothing to help feed that beast!
What do you think though? – Let us know in the comments?