Meet Elio – The £4,500 Car With Three Wheels
---
---
---
Ryan Simmons / 8 years ago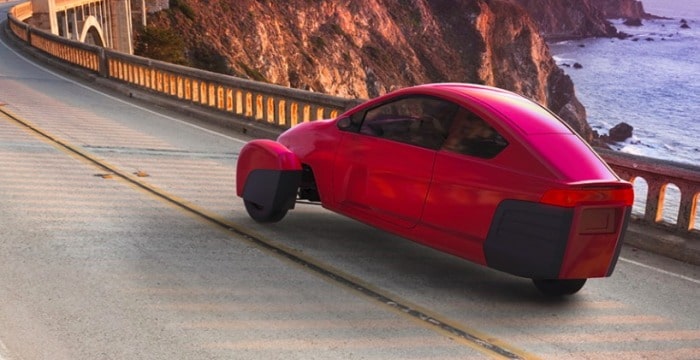 Many have attempted to produce low-cost and efficient forms of personal transport. We've seen innovative vehicles like Renault's Twizy and more personal solutions like the Segway. One new American company believes it has the solution at this year's CES.
The Elio is a new car-type vehicle, that has three wheels and a very small engine. It is a car though, one safe for road use and one that does 84 miles per gallon.
Yes, gallon. Of fuel. This vehicle is not electric, as many of these things are. It seems that the desginers of the Elio have simply aimed for low cost of manufacture rather than cost of fuel, however it looks like that they've attempted to offset that by utilising such a small engine and weight of the overall vehicle.
The car is sort of in production, but there's a waiting list, with distinctions between refundable and non-refunable deposits towards the car. Those who place a non-refundable deposit get place higher on the waiting list, but with a risk of course.
Source: The Verge