Meet OceanOne – The Robotic Human That Explores Sunken Ships
---
---
---
Gareth Andrews / 7 years ago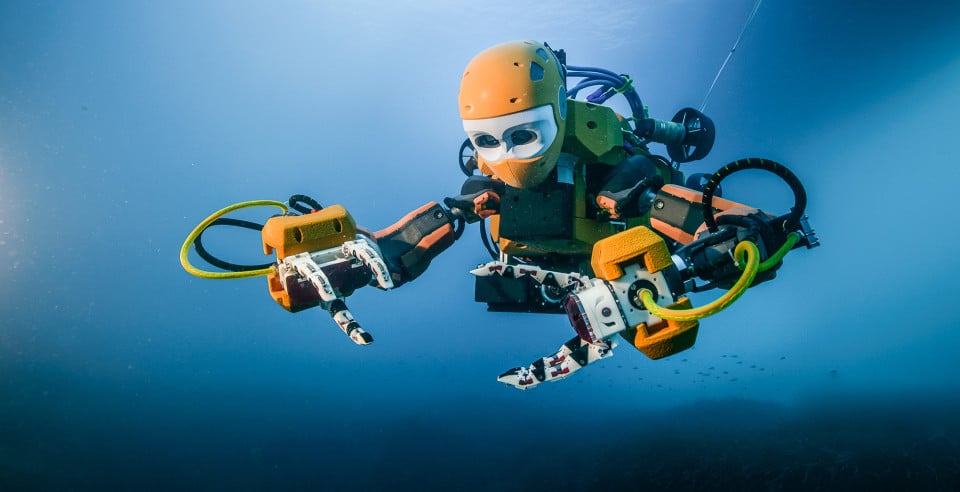 We are constantly striving to explore outer space but one area we have very little idea about is the sea. Exploring places underwater can be as dangerous as going into outer space so the use of drones and robots in exploring the sea came as second nature, but a team from Stanford decided that we needed something a little more, introducing OceanOne, the robotic human that can replace a diver in the sea.
OceanOne is a two-handed anthropomorphic robot that doesn't just pick up, grab and swim but thanks to the control interface it uses the controller can even "feel" the robots grasp through the use of haptic feedback. Being able to feel the grip on an item can be the difference between rescuing a damaged object or breaking it.
OceanOne proved itself when it visited the wreck of the La Lune, a ship that has been sitting off the coast of France since 1664. OceanOne navigated around the wreck and recovered a collection of artifacts.
OceanOne looks to take place on missions where it may be too dangerous for a person to navigate, such as in a sunken ship which may not be structurally sound. Hoping to move out of its prototype phase, the ability to be present during a dive but without the risk could help us navigate and explore the depths of the sea in safety.