Meet The Xperience XRGB27WQ Monitor – Your New Gaming Companion?
---
---
---
Ben Enos / 2 years ago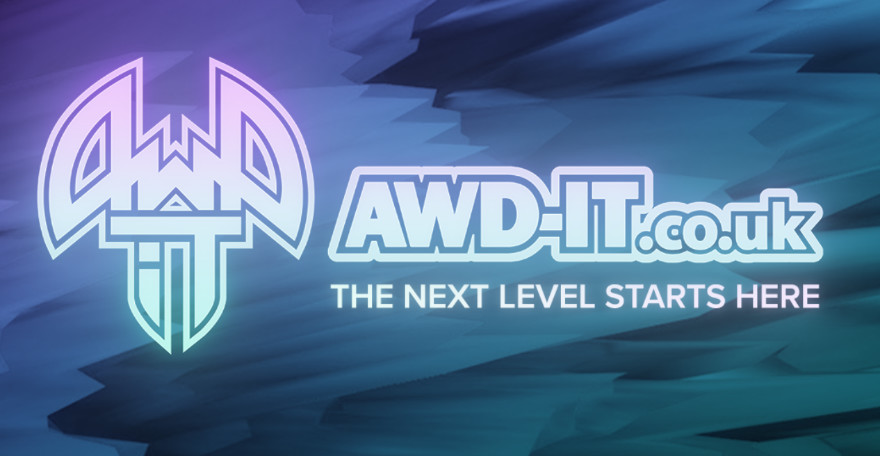 Post Sponsored by AWD-IT
AWD-IT was established in 2006 and is an online retailer of Computer Components and they also create custom Gaming PC's for their customers. Working closely with most major PC component manufacturers to bring you the best in hardware, AWD IT also prides itself on its reputation which is also a compliment to the community they have built up across its Social Media platforms such as Facebook, Twitter and Instagram. AWD-IT is also looking to better themselves and really offer their customers what they are after, great Gaming PC's at affordable prices. With this in mind, this is likely a big part of the reason why AWD-IT has been able to become the Number 1 seller of Gaming PC's on the Amazon Marketplace here in the UK. AWD-IT is now looking to branch out and has started its own line of Gaming Monitors! Their Xperience Range of gaming monitors has launched with a few different models, the top of which is the XRGB27WQ which comes packing a 1440P display with a 165Hz refresh rate. and is cheaper than the competition! While everything sounds good on paper, let's dive in a bit more and see what Xperience really has to offer.
Xperience Next Level Gaming
The Xperience range of monitors is designed to offer gamers what they need at a price they can afford! There are currently four models available, two 24″ and two 27″. The cheapest of which will be the 24″ XG24IPS which comes in at a mere £95 for a 24″ monitor with a 75Hz refresh rate and also has Adaptive-Sync/Freesync. The XG24IPS also feature a bezel-less design so it will look great atop almost any desk! If that sounds good to you but you are more a fan of curved monitors, worry not! Xperience has the XG24CURV as well which comes in at £20 more than the XG24IPS making it £114.99! Both of the 24″ monitors come with 3-year warranties and for the price, you really can't go wrong! 24 inches not big enough for you? Well then, Xperience also has their 27″ 1080P monitor, the XG27IPS. Starting to see a theme with the names here? The XG27IPS is similar to the XG24IPS just a bit bigger for those who need the extra viewing space for those intense gaming sessions! However, the aforementioned models are all 1080p, so where is the 1440p gaming beast you ask? Well, that is where the XPERIENCE XRGB27WQ comes in so let's take a close look at it!
Xperience XRGB27WQ Monitor
On paper, the XRGB27WQ looks pretty impressive. It features a 1440P panel with a 165Hz refresh rate and even has some amazing RGB lighting and a RGB logo projector to help you play in style. The XRGB27WQ is, of course, the flagship model and as such, comes in with a price tag of £299.99. While this is much higher than the other Xperience models, it is with good reason and still puts it a bit cheaper than competitors like the Gigabyte G27QC which can currently be had for around £310 from AMAZON UK. While the prices on the Gigabyte and Xperience aren't far off, they are two of the cheaper but still decent 1440P monitors on the market with most other similar spec models from other manufacturers coming in closer to around £350 give or take a few pennies.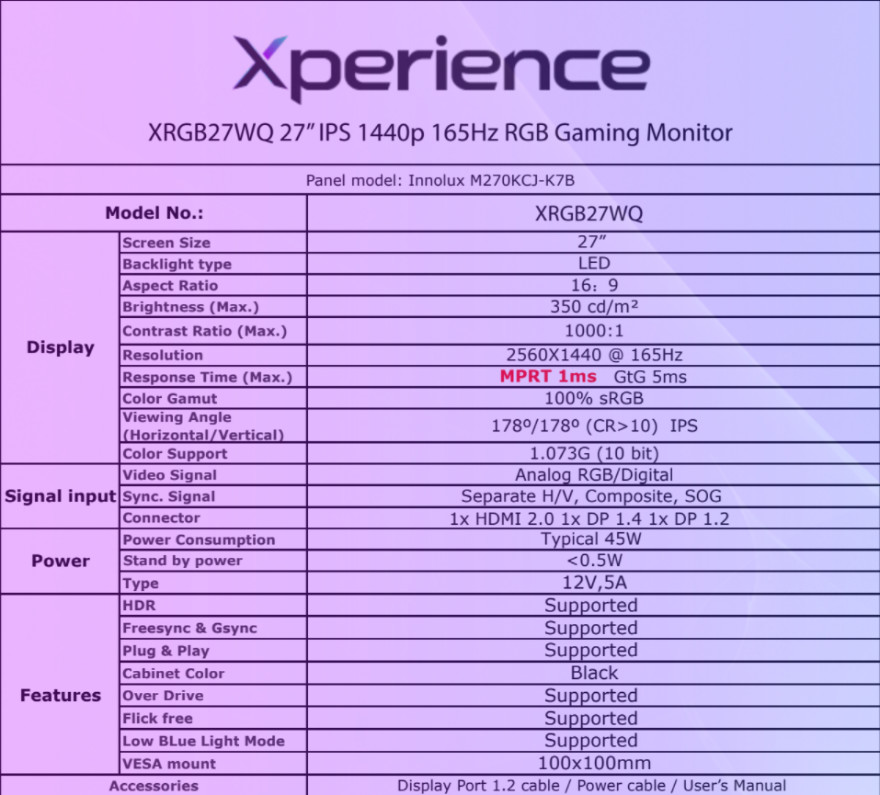 Final Thoughts On Xperience And Their XRGB27WQ
If all goes to plan, Xperience could very well be an amazing new player in the monitor market. Over the last year or two, we have seen a massive influx of 'Gaming' related products and monitors are at the top of this list. However, companies like Xperience are looking to keep things affordable and not capitalize on the 'Gamer' Tax too much! Now there is no denying their XRGB27WQ Monitor is designed for gaming as it features some of the most sought after gaming features that a monitor can have. The XRGB27WQ comes with a 27″ screen, a 1440P 165Hz display, an MPRT 1MS and GtG 5MS Response time and even has some added RGB thrown into the mix as the name would suggest which even includes an RGB logo projector. Trying to encase what it means to be a gamer is always a tough task and Xperience are trying to make it as affordable for everyone as possible and we really believe that their new XRGB27WQ could be the new standard for 27″ Gaming Monitors if it lives up to its paper specs. While we have yet to officially try one ourselves, looking at the Xperience landing page over on the AWD-IT website and XRGB27WQ product page, we can get a good feel for what it will offer and can not wait to get our hands on one in due time! AWD-IT may really be onto something here with their new Xperience range and we can't wait to see what the future holds for it.