MegaBots Scrap Combat Robot Due to Safety Issues
---
---
---
Alexander Neil / 5 years ago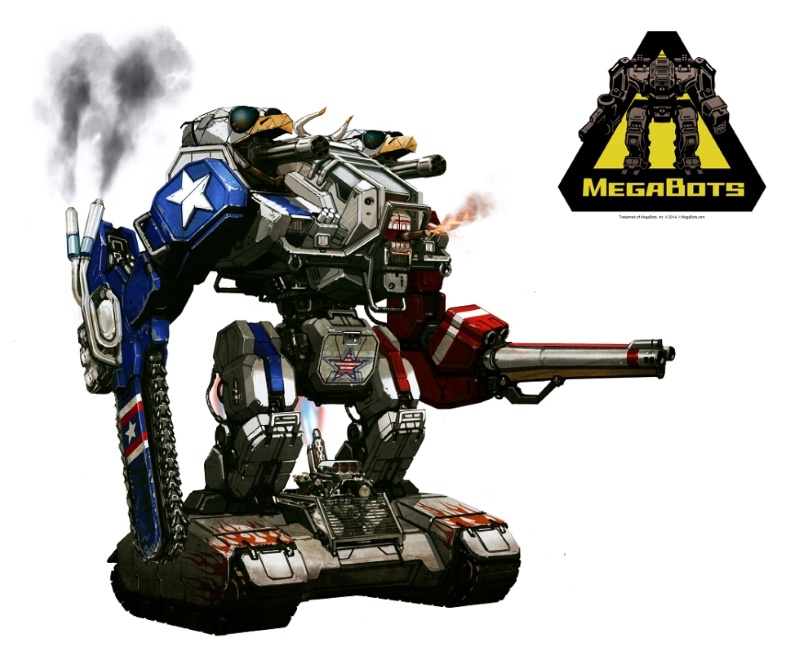 As many anxiously await the upcoming USA vs Japan giant robot duel, it seems that despite their extensive crowdfunding campaign, the company behind the US team, MegaBots, are running into issues with their bot.
The firm has shown off the scrapping their current Mk II machine over safety issues for the pilot, with the machine deemed "unsafe for hand-to-hand combat." Across a number of tests run by the team, they discovered that the human pilot would take potentially fatal injuries. This doesn't mean they've given up, however, as they are now beginning work on the Mk III, which will be a whole new robot, including a safer cockpit, superior controls, and even a modular arm system.
As well as the required safety improvements, the Mk III will be a bigger, heavier and meaner beast than its scrapped brother, including a V8 engine, the "fastest responding in the world" hydraulic valves and an extra 4 tons of weight, coming in at a hefty 10 tons, compared to the 6 ton Mk II. And the top speed of this enormous hunk of robot? A whopping 10 MPH. The cost of building such an amazing machine isn't low either, with the full price, including labour costs, coming in at $2.5 million, with just $790,000 of that being materials.
"The Mk.II was designed to be an inexpensive prototype," MegaBots co-founder Matt Oehrlein said. "The Mk.III is designed from the ground up to be the best robot possible, with the best hydraulic, robotics, and pilot safety technology available on the market."
If and when the robot duel between MegaBots' creation and Suidobashi's Kuratas occurs still remains to be seen, with mecha fans already having waited a year for their dreams to become a reality with no solid news. Until then, there's plenty of mecha media around for fans to get their fix.