Merriam-Webster Adds Simpsons 'Embiggens' To the Dictionary
---
---
---
Mike Sanders / 5 years ago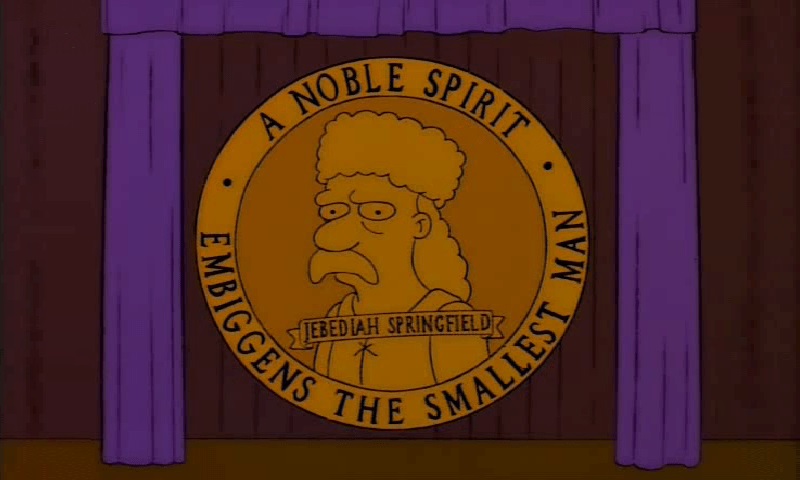 Simpsons Joke Leads to Real Word
Fans of the classic Simpsons will automatically get this, but for those unaware, in a 1996 episode of the Simpsons 'Lisa the Iconoclast' (yeah, a Lisa episode, but stick with me) a famous quotation is attributed to the town hero Jebediah Springfield.
The quote 'A noble spirit embiggens the smallest man' was a moderate running joke throughout the episode due to the use of the word 'embiggens'. Now, just because you haven't heard of it doesn't mean it's a perfectly cromulent word (yes, another fake word that you Simpsons fans will love).
Well, following the pop-culture reference and now a new Marvel character, in a report via Polygon, Mirian-Webster, one of the major and official dictionary compilers in the US, have officially recognized 'embiggens'.
References
Aside from the Simpsons, which is perhaps the best-known reference, a new Marvel super-hero also uses the term in regards to their special powers. Ms. Marvel is able to 'embiggen' herself which as far as I can understand (not a fan of Marvel or DC) means that she can make part of her body grow bigger. Yeah, I don't see any problem with that superpower and the internet.
A noble spirit embiggens the smallest man.

Also, 'embiggen' is now a word we enter. https://t.co/3XmkZO0ral pic.twitter.com/wLUDsWIAga

— Merriam-Webster (@MerriamWebster) March 5, 2018
Admittedly, it's not too difficult to get any word into the dictionary these days and in regards to the Simpsons, they specifically chose 'embiggens' and 'cromulent' because of the way they sounded like real words. Their Twitter feed reveals that another word added is, coincidentally, wordie, which refers to someone who likes words.
Simpsons and the future
This will undoubtedly lead to further jokes (and some people I suspect who really do take it seriously) that the Simpsons has again predicted the future. You have the whole business regarding 9/11, Donald Trumps Election and Siegfried and Roy being attacked.
Personally, I like the idea that embiggens is a real word now. You see, technically I no longer need to hyphenate it!
What do you think? A good addition or a silly pop-culture reaction? – Let us know in the comments!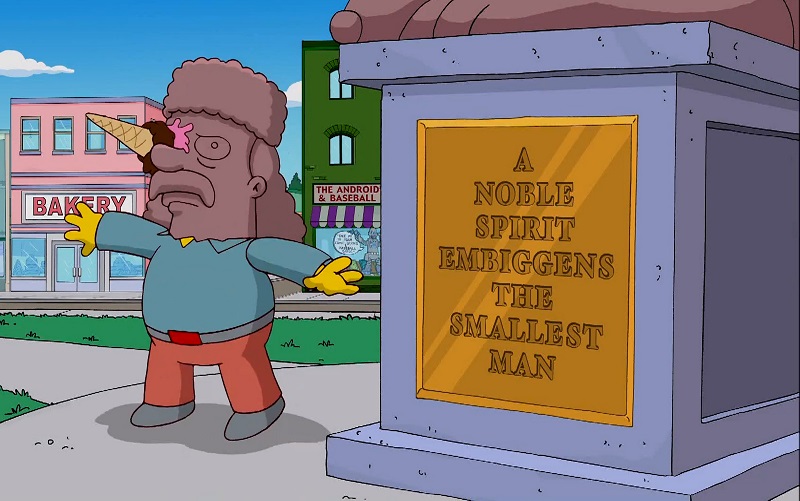 Support eTeknix.com
By supporting eTeknix, you help us grow. And continue to bring you the latest news, reviews, and competitions. Follow us on Facebook and Twitter to keep up with the latest technology. Share your favourite articles, chat with the team and more. Also check out eTeknix YouTube, where you'll find our latest video reviews, event coverage and features in 4K!
Check out our Latest Video