Metal Gear Solid Cast is Reunited for a Yet Unknown Project
---
---
---
Mike Sanders / 3 years ago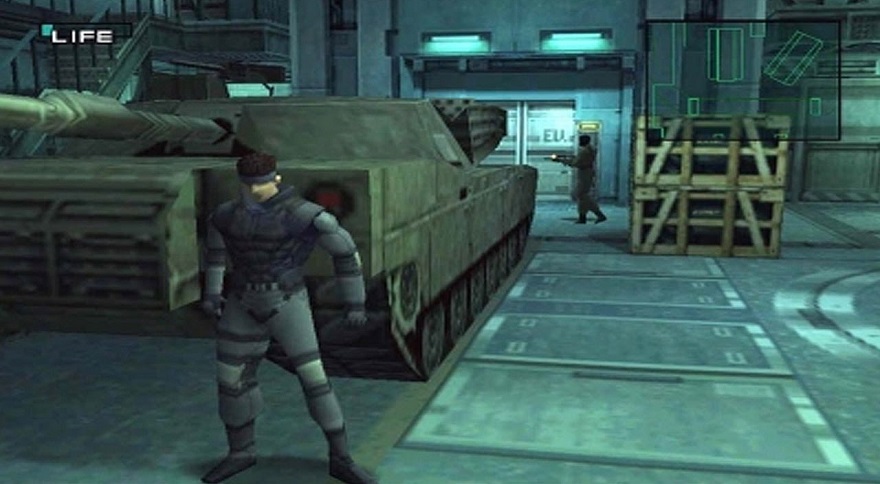 Despite the fact that the original Metal Gear Solid is over 20-years-old now, that hasn't done anything to change the fact that, for many, it's still considered to be one of the greatest games of all time. – While the more recent additions to the franchise have been a little hit and miss with fans, however, David Hayter, the voice of Solid Snake, has just teased something more than a little interesting on his social media account. – Put simply, something Metal Gear Solid 1 related is happening!
Metal Gear Solid Cast Reunites!
Following a picture of what appears to be a mass gathering of the original Metal Gear Solid voice cast, while David Hayter has not said what the video meeting was about, he has said that 'details' are coming soon! – And just to put this into context, the cast assembled included:
David Hayter – Solid Snake
Debi Mae West – Meryl Silverburgh
Robin Atkin Downes – Kazuhira Miller
Christopher Randolph – Otacon/Huey
Tasia Valenza – Sniper Wolf
Cam Clarke – Liquid Snake
Paul Eiding – Roy Campbell
Josh Keaton – Major Ocelot
Lori Alan – The Boss
Jennifer Hale – Naomi Hunter
So, pretty much every major character from the original game. What does this mean though? – Well, I can put one rather interesting theory forward…
Look who I've been hanging out with. An epic reunion with the #MetalGearSolid cast to rock your world.

Details coming soon.@CTBsocial @joshkeaton @LoriAlan1 @christophran@Robin_A_Downes @CamClarkeVoices @4pauleiding@missmaewest @jhaletweets pic.twitter.com/jbff9Uy6k4

— David Hayter (@DavidBHayter) January 21, 2021
Did Someone Say Remake?
With various members of the press supposedly also invited to the meeting, the clear assumption is that something pretty major may on the horizon for Metal Gear Solid. Undoubtedly, one of the biggest hopes from gamers is that the original game may be set to get a remake or remaster. – Personally, I have my doubts. In fact, I will believe nothing until A) David Hayter categorically confirms it or B) Konami decides to put down the pachinko machines and start making video games again. – I have to admit though, whatever this may be, I'll confess that it definitely has piqued my interest!
Metal Gear Solid Remastered – Kept You Waiting Huh?…
What do you think? – Let us know in the comments!