Metro 2033 is Free to Keep on Steam for the Next 24 Hours
---
---
---
Ron Perillo / 4 years ago

Add to Your Steam Library for Free
Even though Metro Exodus has been delayed until 2019, fans of the series can still play the previous games until it arrives. Although in case you have not played the original Metro 2033 game from 4A Games, it is currently available for free on Steam. That is free to keep forever in your account. The only catch is that the promo is only for the next 24 hours. Offer ends at 10am PT/6pm BST/7pm CET.
The game originally came out in March 16, 2010. Back then it was revolutionary for its use of in-game tessellation and was very hard on many graphics cards. New cards have no problems running it however, so it is much more enjoyable to play these days. Especially with all the NVIDIA PhysX + 3D Vision settings enabled.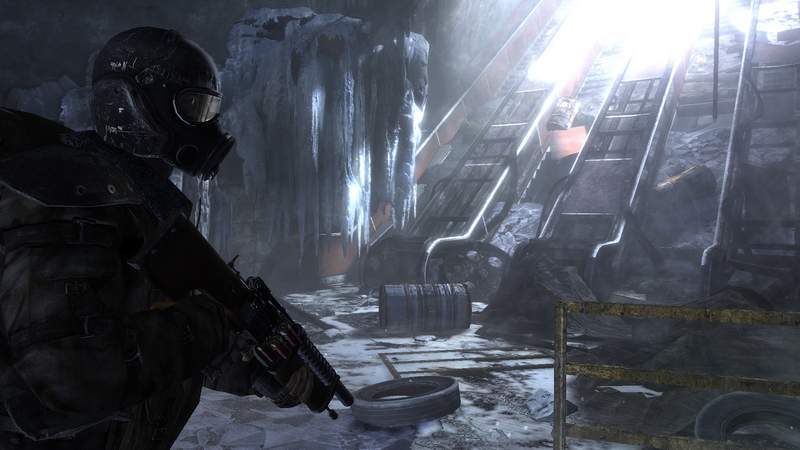 How Do I Download the Game?
You will need a Steam account, so download the client and install it on your PC. Then simply look for Metro 2033 (non-Redux) on the search bar or click this link to go to the product page. Click on "Add to my Library" and it will be yours forever. Until the 24 hour deadline is up that is.
Keep in mind that this is the original version. There is also a Redux version which came out in 2014. The Redux version is optimized for newer systems. It is also currently 66% off on Steam in case you want to opt for that version (to be honest, its not worth it over this free version). Watch the video below to see the differences between both.
Can My System Run Metro 2033?
In case you have an older gaming PC, check the following for the minimum and recommended system requirements.
Minimum
OS: Windows XP, Vista, or 7
Processor: Dual core CPU (any Core 2 Duo or better)
Memory: 1GB RAM
Graphics: DirectX 9, Shader Model 3 compliant graphics cards (GeForce 8800, GeForce GT220 and above)
DirectX®: DirectX 9.0c
Recommended
Processor: Any Quad Core or 3.0+ GHz Dual Core CPU
Memory: 2GB RAM
Graphics: DirectX 10 compliant graphics card (GeForce GTX 260 and above)
DirectX®: DirectX 10 or higher
Optimum
Processor: Core i7 CPU
Memory: 8GB RAM or higher
Graphics: NVIDIA DirectX 11 compliant graphics card (GeForce GTX 480 and 470)
DirectX®: DirectX 11