Microsoft Azure and Xbox Live Suffer Major Outage
---
---
---
Ryan Simmons / 9 years ago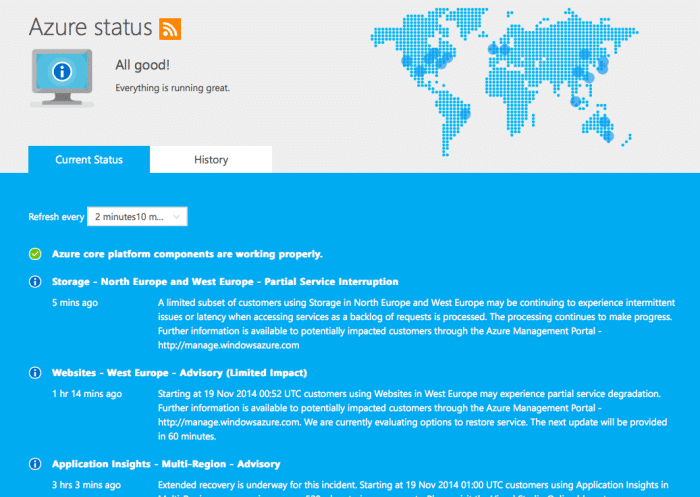 Yesterday Microsoft encountered quite a significant outage across many of its online and cloud-based products. Even its own website partially went down.
The outage mainly affected the company's Azure cloud platform, meaning people couldn't access files, virtual machines or in some cases their own websites. The issue seemed to occur to users across the globe, with Microsoft reporting that many regions were involved.
The problems didn't stop there, as well as taking down the company's own press centre and online store, some users had difficulty accessing various Xbox Live functions, with Microsoft reporting that "social and gaming are limited".
The outages have now been mostly fixed, with Microsoft reporting that all systems are up and running, besides a few issues with latency in Europe.
Source: Forbes