Microsoft to Bundle Game Drivers on UWP Store
---
---
---
John Williamson / 6 years ago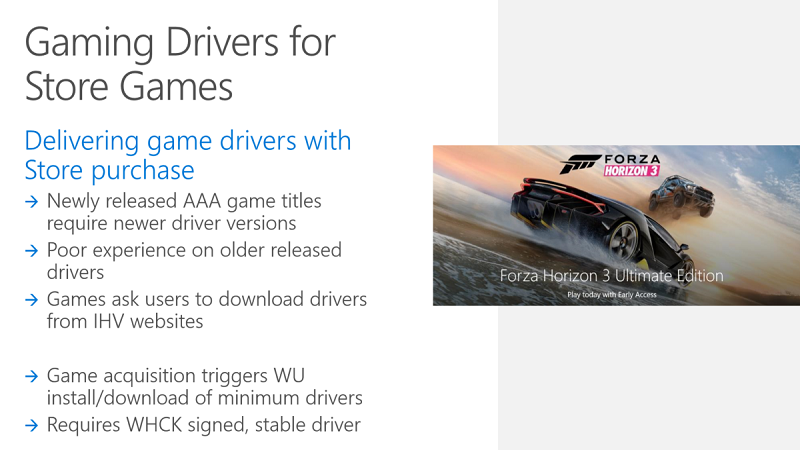 Whenever a new graphically intensive game is released, it's usually accompanied by a driver which provides the best possible experience through effective optimisation. Despite this, some users might be unaware of the new driver or feel the process is too long and simply want to get into the action. During WinHEC 2016, Microsoft discussed the notion of graphics drivers for Universal Windows Platform games and decided to bundle the latest version with downloads. The automatic driver installation should improve the service's ease-of-use and make it a more attractive proposition to PC gamers. Of course, this system isn't without problems because the latest drivers might have bugs which cause instability or artefacts. On a whole, I think it's a pretty good idea and should be a positive move for most people.
Microsoft also outlined their strategy for bringing the Xbox Wireless ecosystem to the PC which involves high-bandwidth, ultra-low latency, seamless pairing and smart channel selection across 2.4GHz/5GHz bands. Additionally, the revised ecosystem will allow existing Xbox One accessories to work on the PC without the need for third-party programs or searching for device drivers.
During the event, Microsoft also relayed information on the Windows 10 Creators Update which includes DX12 API tools, broadcasting and multi-GPU utilisation:
As you can see, Microsoft is committed to the Universal Windows Platform and hopes to provide a more seamless user experience through new functionality and automatic driver updates.