Microsoft Documentary Series To Excavate Site Of Rumoured Buried E.T. Atari Games
---
---
---
Peter Donnell / 7 years ago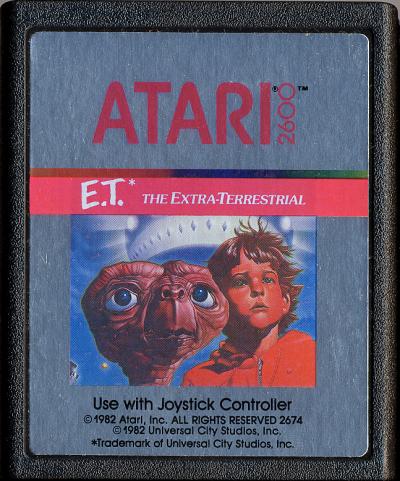 I'm wondering how many of our readers still remember this legend? For those of you who don't, it's long been rumoured in the games industry that a landfill in New Mexico contains many thousands of copies of E.T. the Extra-Terrestrial Atari game. It's worth pointing out that it is there for a damn good reason, the game was all manor of awful, long regarded as one of the worst games ever created. However, it was created at a time when the industry was in a state of flux and its safe to say, they made too many copies and didn't sell enough. There was immense shame to be hidden and in the middle of the night, 30 years ago, the game was buried in the hope no one would find out what they had done. It was too little too late.
Microsoft have now secured the exclusive rights for a documentary series and episode 1 is said to get right to the heart of this mystery as film maker Zak Penn will start digging up the landfill in New Mexico to see if there is any truth to the mass grave of video games. Since Microsoft are distributing the series, it will be available on Xbox 360 and Xbox One first, no word on other formats has been announced so far.
Filming for the new series begins in January and according to Nancy Tellem, Xbox Entertainment Studios President "expose how the digital revolution created a global democracy of information, entertainment and commerce", what ever that means.
Thank you Gigaom for providing us with this information.
Image courtesy of Gigaom.