Microsoft Edge is (Finally) the 2nd Most Popular Desktop Browser!
---
---
---
Mike Sanders / 10 months ago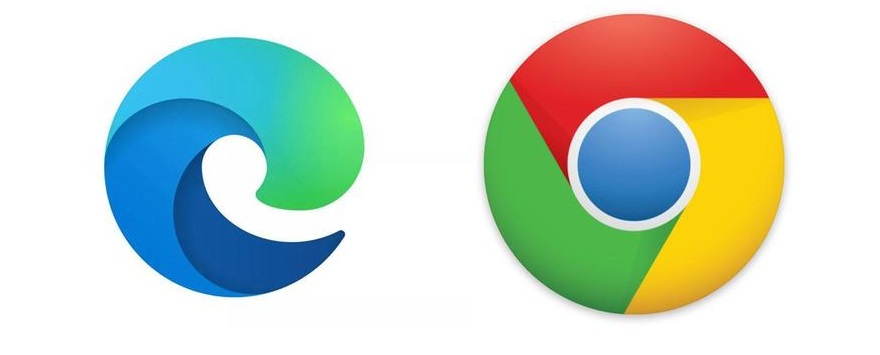 Back in January 2020, Microsoft announced the general release of its new Chromium-based Edge internet browser. With it basically looking to adopt a lot of the features from Google Chrome while gobbling up (at least in theory) significantly less memory, by all accounts the browser was and is excellent. – With so many consumers having bad memories of the original 'Edge', however, it's hardly any surprise to see that even with the release of this latest and significantly improved version, it did very little to dent Chrome's overall (and effectively near-total) dominance. In fact, for the last 24-months, it has mostly been fighting for scraps among the other browser alternatives.
Following the latest figures on StatCounter, however, while it might have taken a lot longer than Microsoft probably wanted, Edge is now officially the 2nd most popular desktop internet browser!
Microsoft Edge Finally Claws its Way Up to 2nd-Place!
We would start by admitting that Edge finally managing to snag its spot as the 2nd-most popular web browser has almost certainly not solely been led by people picking it over other alternatives. With it being offered as standard as part of a fresh install, it's entirely possible that it has merely gotten into second place by literal default. Windows 11, after all, hasn't been too overly kind (or intuitive) about users looking to change their options.
When compared to alternatives such as Safari, Firefox, and Opera, however, it does seem pretty clear that desktop users are starting to see that Edge is significantly better than it used to be.
What Do We Think?
Many of us here at eTeknix made the switch (from Chrome) to Edge shortly after its release 2 years ago. And I think I'm correct in saying that those of us who did haven't felt even mildly compelled to change it since. – Sure, it doesn't really offer anything that Chrome doesn't. The fact that it legitimately eats up fewer system resources, at the compromise of possibly being comparative slightly slower, however, makes Edge a legitimate and worthy browser today rather than the moderate joke it was when it originally released back in 2015.
Put simply, if you haven't tried it yet, we'd recommend you at least give it a go. For the moment though, while a small victory, and still a huge way behind Chrome, we daresay that Microsoft is moderately pleased with this news!
What do you think? – Let us know in the comments!