Microsoft and Facebook Complete 160Tbps Undersea Cable
---
---
---
Ron Perillo / 6 years ago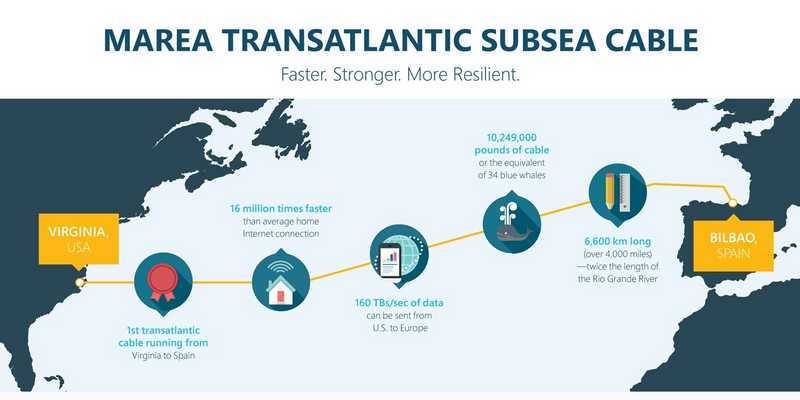 Microsoft and Facebook, together with Spanish telecom infrastructure firm Telxius have been working on the Marea project. This massive undertaking involves laying down 6,600 kilometers of undersea cable between Virginia Beach, USA to Bilbao, Spain. The cable itself is the most technologically advanced in the world with a massive capacity and is upgradeable for higher bandwidth. This project constitutes of 10,249,000 pounds of cable with the ability to transmit 160Tbps of data between the two continents.
Facebook and Microsoft Working Together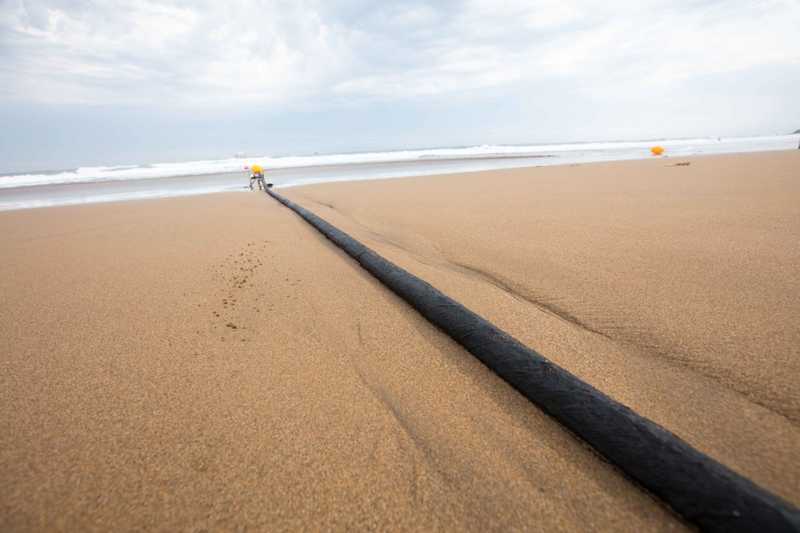 With the ever increasing population of people going online, it only makes sense to invest in connectivity infrastructure. Much of Microsoft and Facebook's business rely on that as well. So it only makes sense that they take part in the project. Microsoft has a wide range of cloud services and the upgrade will allow them to easily expand to new markets. Facebook is also increasingly expanding their services. Now that they have more video content, and adding the next billion users online will strain existing infrastructure.
Although many connections are wireless these days, connecting continents still rely on the same infrastructure that the world relied on since the telegraph in the 1800s. The bandwidth demands are much higher in comparison to simple text or phone messages so laying down an upgradeable cable system is a necessity. There are now over 420 undersea cables connecting the global network of information and computers. Although the Marea project is now complete, it will not be fully operational until next year.