Mikes Rant – Why I Hate System Snobs!
---
---
---
Mike Sanders / 5 years ago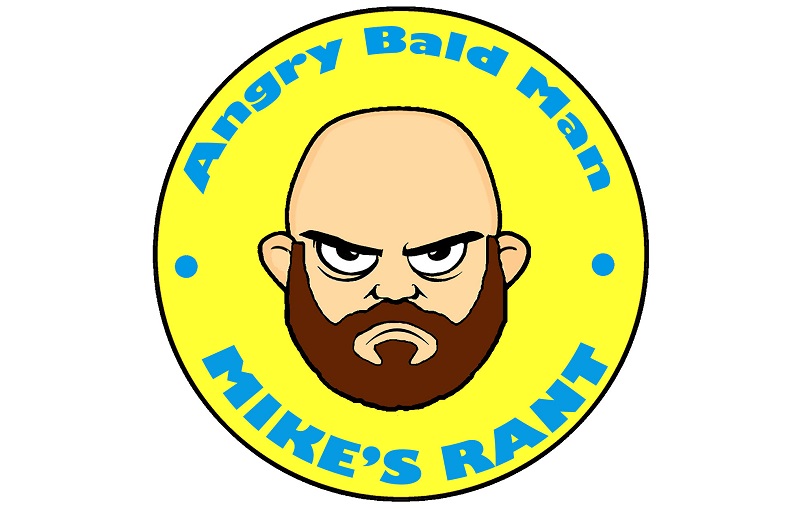 Mikes Rant Number 1 – Why I Hate System Snobs!
We would all like to have a nice PC. Let's face it, it's what most of us who own them aspire to. We're always looking for the next update or system enhancement to drag out another 2 or 3 frames per second from our favourite game. Things can sometimes get so bad that we refer to ourselves as enthusiasts. Trust me, I'm not too enthusiastic about things when my fat fingers struggle to wrap around a screw designed for the borrowers.
There is, however, a section of this community I despise with a passion. System snobs!
At this point, you might be thinking what I'm on about. What is a system snob? Well, I will be happy to explain further, but I break this down into two categories; people who always find something to criticise within a system or a build; and people who want the world (and its significant other) to know what their system specification is.
People who like to criticise systems
Having built several systems myself, over the course of time I have learnt that there is a right way and a wrong way to do everything. When it comes to PC building, if you have never attempted it before, usually the wrong way is more accurately referred to as the first attempt.
There are some people however who place themselves in the 'God' tier of system builds and efficiency. They salivate when a PC system gets posted on social media because it gives them the opportunity to pick fault with it. They will scrutinise the image so deeply to ascertain if you have done something, anything, which isn't optimal in their eyes.
So, what examples do we have of this? Well, here's a list!
I wouldn't have applied the thermal paste like that, I do it like this…
Why did you cheap out on (insert component here)?
Damn, that case is ugly!
Of course, if all else fails, they always have the 'cover-all' criticism of cable management. As far as some people of this ilk are concerned a PC shouldn't have any cables at all. If you dare to allow even one to poke moderately out of place then you are in collaboration with the devil or possible (heaven forbid!) a console scrub.

People who insist on telling you their PC specification!
I completely understand why people would be proud of their system. I'm proud of mine. After a lot of research in parts and prices, I feel that my current system is pretty decent and able to handle pretty much anything thrown at it. Beyond that, however, is where my gloating ends.
If there is one thing I cannot stand though, it's people who post their system specification on everything they do. Forum post? Slap on the spec! Steam Profile? Must get the spec on there. Granddad's funeral? See if the vicar will mention your PC spec in the eulogy.
I sincerely believe that if their systems were not so interchangeable, some people would have their specs tattooed on their forehead. You know, just so you definitely don't miss out what it is!
Now, I know, Mike's Rant and all that. I do, however, understand it in certain situations. For example, if you are a Twitch streamer, posting your spec can save you having to answer a lot of questions from your viewers about your build. I sincerely believe that being asked what your GPU is 10 times in one could get frustrating. If you only have 6 followers, however (as per the vast majority of wannabe gaming stars) it really isn't a hardship just to tell them if asked.
I would perhaps take this a step further though. Hearing of a nice build is one thing. It is always mildly impressive to hear of someone who has, for example, 2 AMD 580's running crossfire. I don't, however, understand when people advertise their mediocrity. A Nvidia 780 is a very nice card, but at the same time, it's hardly something to wake up the neighbours about.

Final Thoughts
If you have a PC you're proud of, good for you. If you've just built your first system even better! Welcome to the world of PC ownership!
In addition, please don't get me wrong, I love to see unique system builds. The Portal system we recently covered was a masterpiece.
Do not, however, expect me to agree with you when you point out that a pea blob is a better thermal paste technique than a strip. Equally, don't expect that I, having discovered you have a Nvidia Titan, will be getting any twitches in my underpants.
Disclaimer
Mike's Rant does not necessarily reflect the opinion of eTeknix as a whole. The article is to be taken, as a whole, in a semi-jocular manner. While Mike may be of (reasonably) sound body, we are not certain he is of sound mind.
More Rants
Did you enjoy Mike's Rant and want to check out more? – Well, for all of his rants you can check out the link here!
Which one is your favourite? – Let us know in the comments!
Support eTeknix.com
By supporting eTeknix, you help us grow. And continue to bring you the latest news, reviews, and competitions. Follow us on Facebook and Twitter to keep up with the latest technology. Share your favourite articles, chat with the team and more. Also check out eTeknix YouTube, where you'll find our latest video reviews, event coverage and features in 4K!
Check out our Latest Video