Mionix Naos QG Biometric Gaming Mouse Review
---
---
---
Peter Donnell / 7 years ago
Introduction
---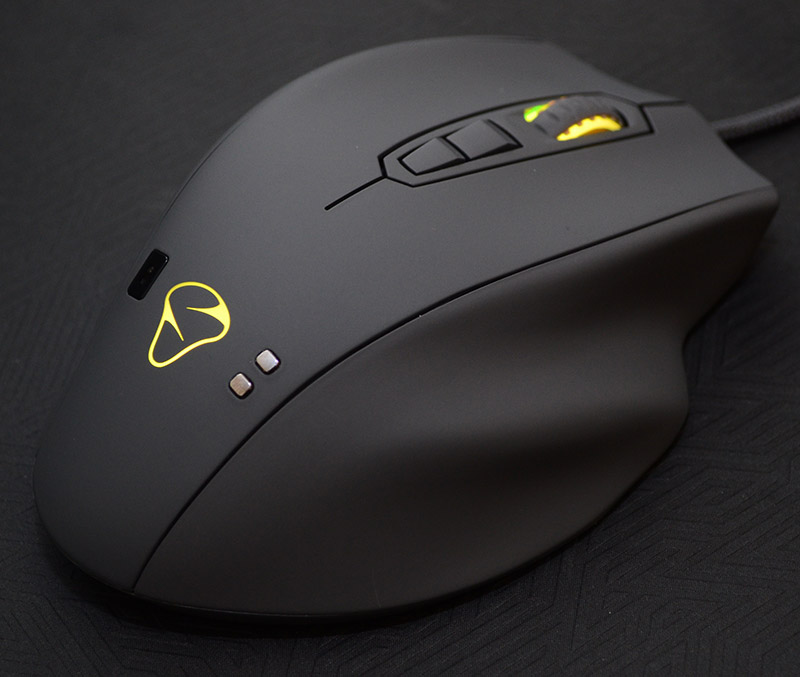 Mionix are masters when it comes to creating gaming peripherals, having made many of the best mice, keyboards, and headsets on the market today, while maintaining a pretty competitive price point. They've already proven a popular choice with the eSports scene, and their latest mouse, the Naos QG is about to make an even bigger splash on the eSports and streaming scene, with its biometric data that can show you a gamers physical performance in-game, as well as offer developers a new level of interaction to gamers too.
Able to monitor your heart rate, movement, even your sweat and activity data, the Naos QG can give you real-time feedback to monitor your own performance in games, while also giving you an overlay that you can include in something like your Twitch stream. Imagine playing a horror game and actually monitoring how scared you get? Imagine that game could make your aim worse, and your vision shaky based on your fear? Now that's something we really want to see in games!
Monitoring of Heart Rate, movement and activity data
Heart Rate and Galvanic Skin Response Sensor (GSR)
In-game visualization overlay
Open developer APIs
12000 native DPI optical sensor (PMW-3360)
Four layers of dark grey rubber coating ensures maximum grip and natural touch and feel
1ms Response Time, 1000Hz Polling Rate
32bit ARM Cortex M3 processor operating at 32Mhz
128kB built in memory to store settings in up to 5 profiles
Angle Tuning: adjustment of X/Y rotation angle to counter hand sweep angle and improve accuracy
Angle Snapping
7 fully programmable buttons
In-game 5 step DPI adjustment
Customizable LED lighting system with lighting effects and up to 16.8 Million color options
Right handed ergonomic palm grip
"Developed in collaboration with Kickstarter and the Twitch streaming community the Naos QG measures the user's biometric information and movement data via integrated sensors and visualizes the captured data through an in-game overlay. See how it works." – Mionix
Packaging & Accessories
The box for the QG is nice and compact, not much bigger than the mouse its self, which makes it pretty easy to store and transport. There's a nice image of the mouse on the front, but otherwise it's pretty straightforward.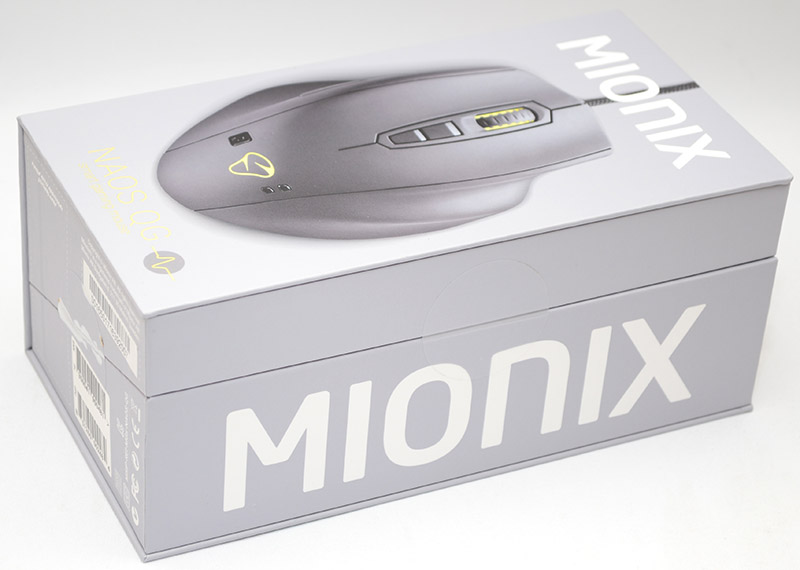 Around the back, there's a bit of technical information in multiple languages, as well as a few details on the side about the sensors. Now, let's open the box up for a closer look.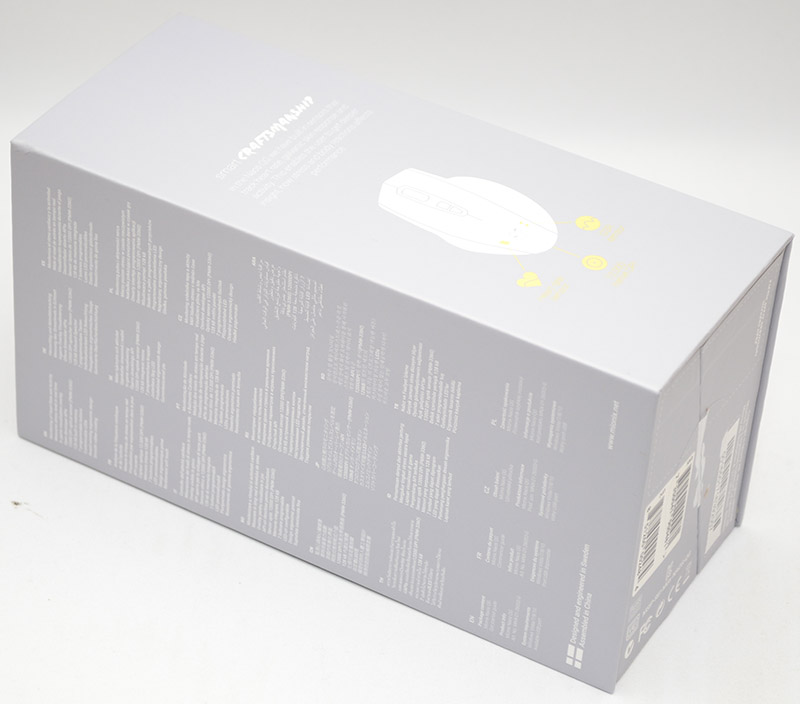 The mouse is presented very nicely in the box, showing off the design, while also being surrounded by lots of protective packaging.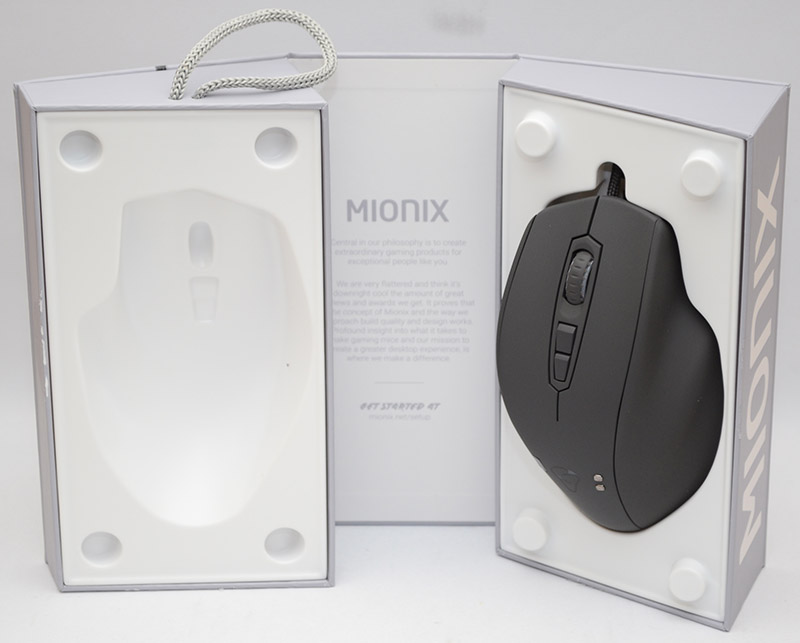 There's not really a lot in the box, just the mouse, some stickers, and the quick start guide. Of course, this is all you need, so let's get the mouse out of the box and take a look at what it has to offer.