MIT's 3D Graphene Ten Times Stronger than Steel
---
---
---
Ashley Allen / 4 years ago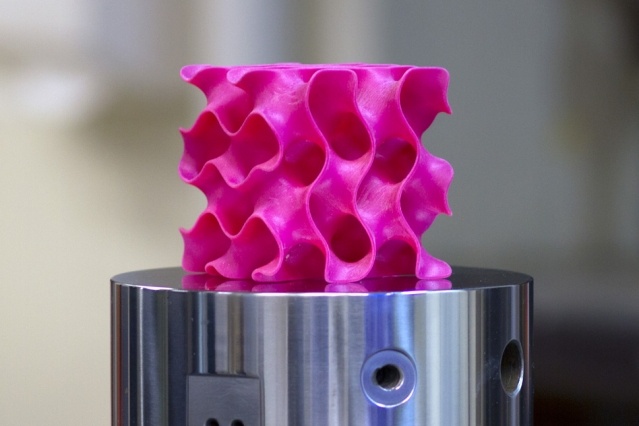 A team of researchers from the Massachusetts Institute of Technology (MIT) have developed a form of graphene that is ten times stronger than steel while being 95% less dense. Graphene is recognised to be, in its 2D form, the strongest material known to man, and MIT has developed a way to translate that strength into a 3D graphene material.
While the graphene itself is incredibly strong, much of the strength of this 3D graphene is in its geometrical structure, which means that the design may be able to be translated to other materials to improve their integrity. Stress tests in the lab exceeded the expectations of the researchers following its experimental simulations, as seen in the video below:
"The findings are being reported today in the journal Science Advances, in a paper by Markus Buehler, the head of MIT's Department of Civil and Environmental Engineering (CEE) and the McAfee Professor of Engineering; Zhao Qin, a CEE research scientist; Gang Seob Jung, a graduate student; and Min Jeong Kang MEng '16, a recent graduate," reports MIT News.
"This is an inspiring study on the mechanics of 3-D graphene assembly," Huajian Gao, a professor of engineering at Brown University, said about the work. "The combination of computational modeling with 3-D-printing-based experiments used in this paper is a powerful new approach in engineering research. It is impressive to see the scaling laws initially derived from nanoscale simulations resurface in macroscale experiments under the help of 3-D printing."