MMO Gamer Stays Silent After Unlocking 11 Year Old Secret
---
---
---
Gareth Andrews / 7 years ago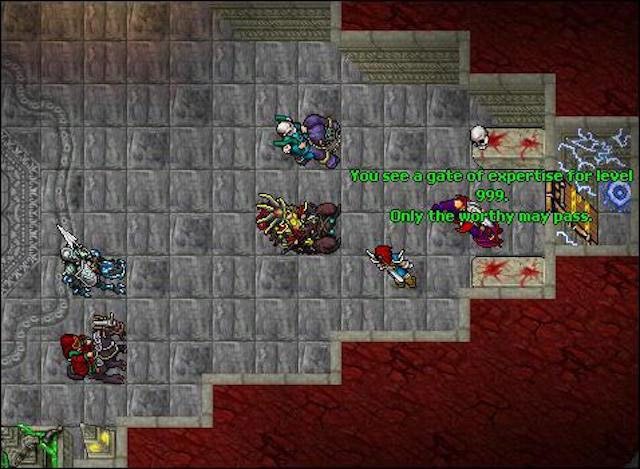 Easter eggs are a great way to keep fans looking for more. Some games include them, with secret levels and hidden bosses restricting and challenging players all over. When it comes to 20-year-old MMO Tibia, there were a few secrets that are still hidden in plain sight and until recently went untouched. Now after 11 years, the secrets have been unlocked but the gamer who discovered one of them is remaining silent.
Tibia launched in 1995 and involved one of the more challenging levelling mechanics. With a steep curve making each level more and more difficult to reach, while dying meant you would end up with a lot of your experience lost to the void. In order to do this, Kharsek had to fight one of the game's hardest bosses with a squad of healers keeping him in top shape. The end result was a level of 1000, topping off behind the secret doors level restriction of 999.
After years of people trying to glitch through the door, Kharsek was the first player in the games history to obtain the requirements to pass through. When he returned from the door, his friends awaited him eager to hear what mysteries he had seen. He logged off. After 11 years of grinding with friends and healers, he logged off.
Kharsek doesn't plan on telling others about what's behind the door, and the company behind the game, Vice, doesn't plan on talking if Kharsek isn't either. With only a few players around 60 levels behind, we may have to wait a while before we find out what's behind the mystery door.