Mobile Apps Now More Popular Than Watching TV
---
---
---
Ron Perillo / 6 years ago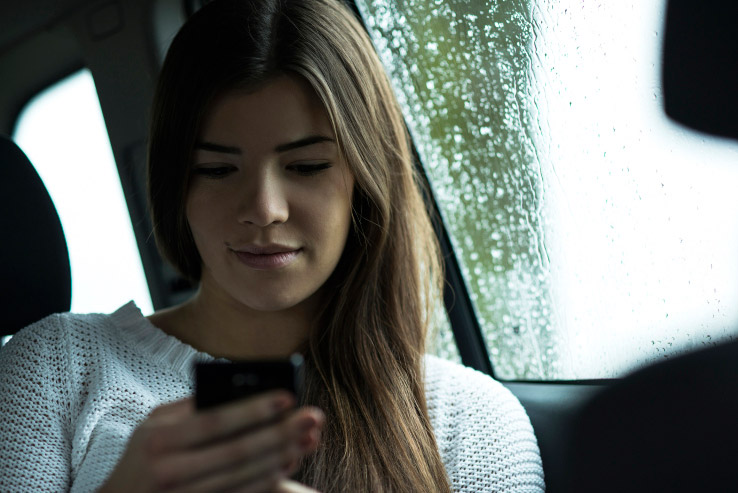 A new data from analytics firm Flurry revealed that the average American spends up to five hours a day on mobile apps, up 20 percent compared to the fourth quarter of 2015, which is a significant leap. The time spent on mobile apps has increased 69 percent year-to-year steadily. Meanwhile browser usage on mobile devices has been dropping now at 8 percent compared to 20% in Q1 2013. Mobile app usage has grown quite a bit that it has even eclipsed big screen television watching in the living room. This comes as no surprise as even when watching at home, most users watch passively while still using their mobile device, plus many services such as NetFlix, Hulu and Amazon video are increasingly accessed via new mobile phones that now have larger screens.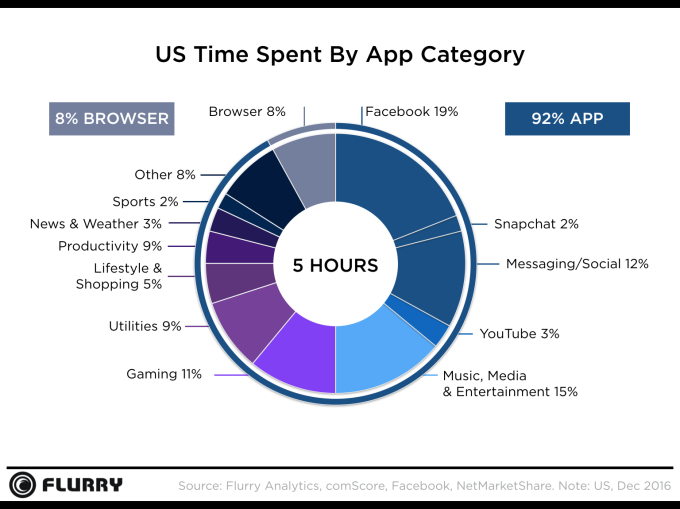 Media and entertainment apps itself only account for 15% of the total time usage daily for smartphone apps. Social media takes the chunk of the pie with Facebook taking up 19%, Snapchat 2% and all other social media/messaging apps combined to 12% for a total of 33%. Facebook takes the largest share since it also includes its related properties such as Instagram and WhatsApp.
Gaming accounts for 11% of app time spent and has been on a decline for a second year in a row. It still remains to be quite a substantial money-maker for app platforms however, with Apple reporting that in New Year's Day 2017 alone, there were $240 million app purchases recorded.