Mountain Everest Max Keyboard Review – The Greatest Mechanical Ever!
---
---
---
Peter Donnell / 3 years ago
An Even Closer Look
Mountain are making no compromise here, and the keyboard comes fully equipped with Cherry MX switches. There's a choice of switches available too, as you might expect.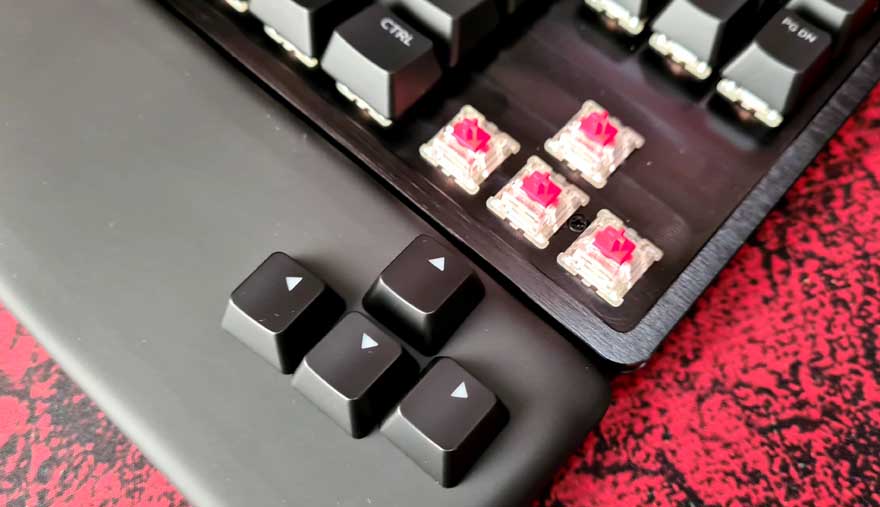 Of course, you can change the switches whenever you like. There's a tool to pull them out and plug in a new one, no soldering required. More on that later.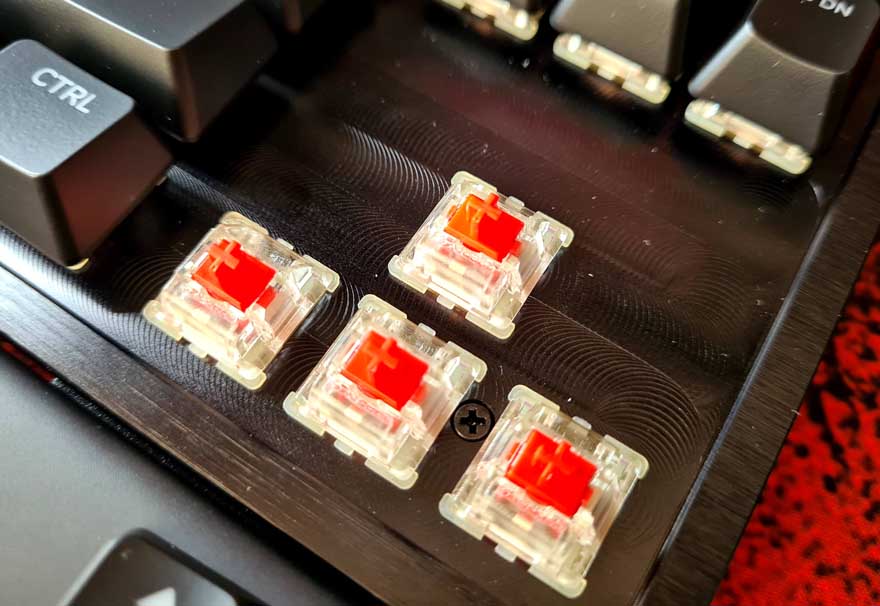 This is the base model of the keyboard, but what about all that extra stuff that clips on? You'll find a USB-C port and some magnets on the sides of the keyboard.

There are two mounting points with USB-C ports on the back, as well as a central USB-A port for pass-through.

The USB-C ports are where the extra keyboard components can be connected to the Everest.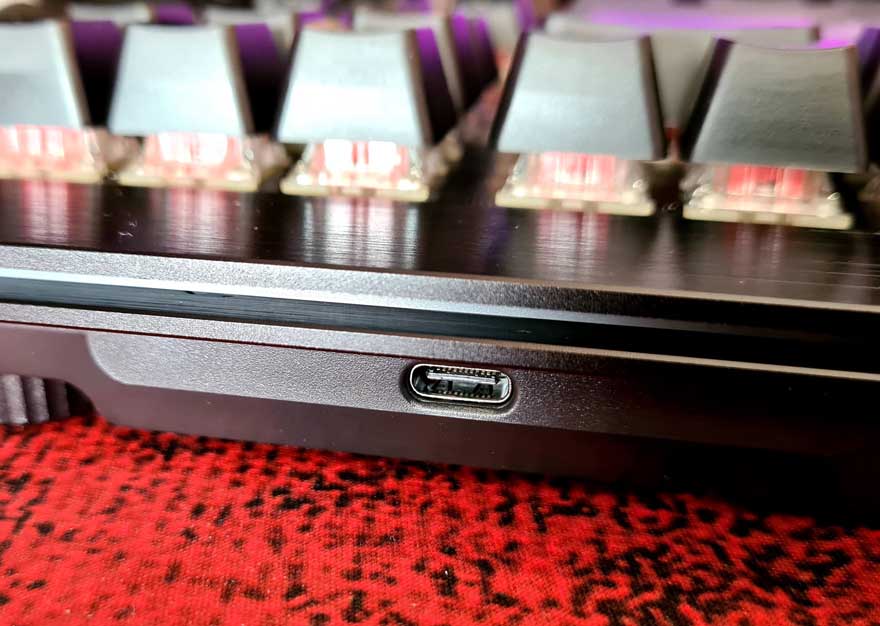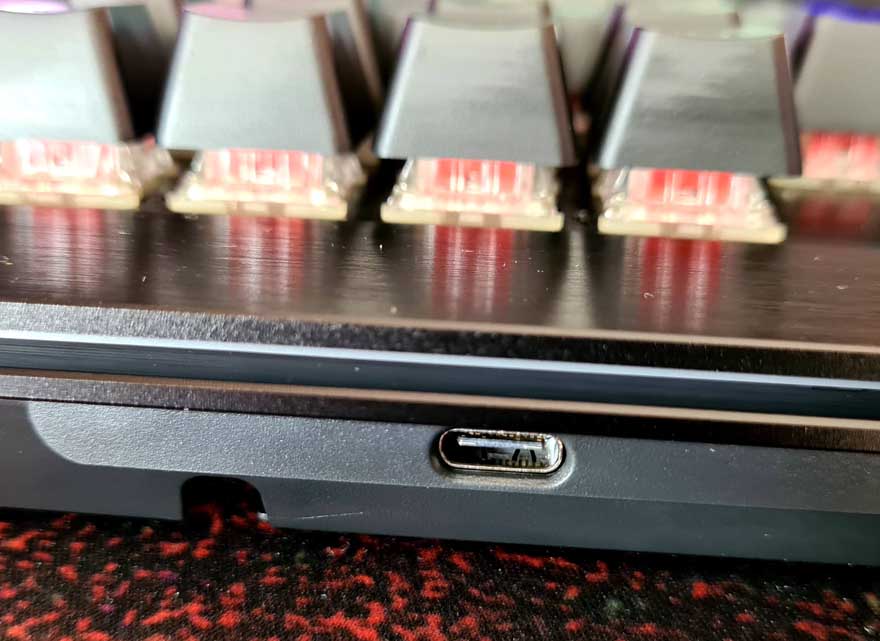 Then it's the same again down the left side of the keyboard.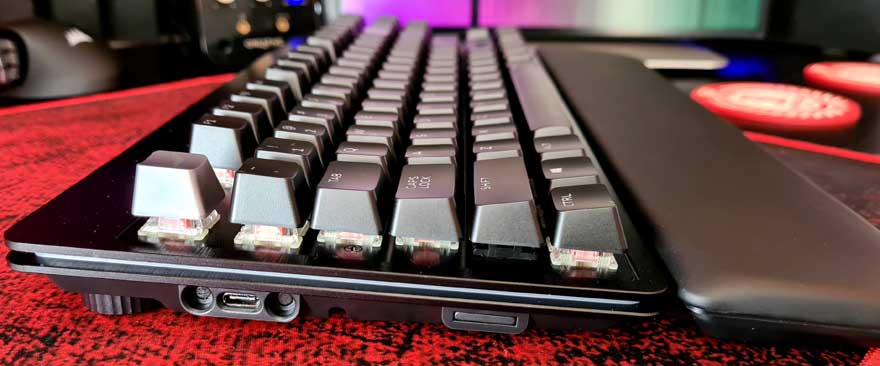 On the underside of the keyboard, there's a plethora of cable routing options. This even includes a channel to route a cable from the back to the front of the keyboard. This could be handy if you have a long headset cable, microphone cable, etc.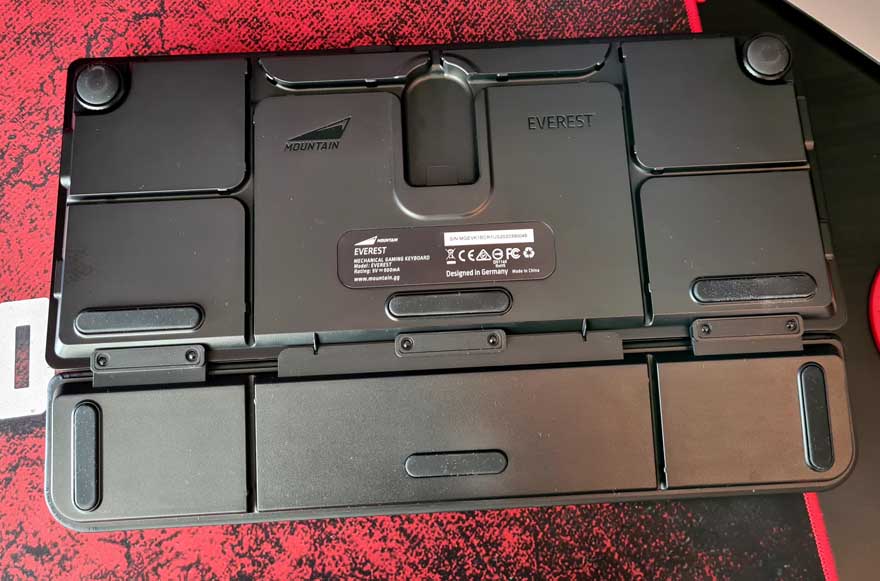 The feet have firm rubber grips on them but to height adjust them, you simply stack more on top.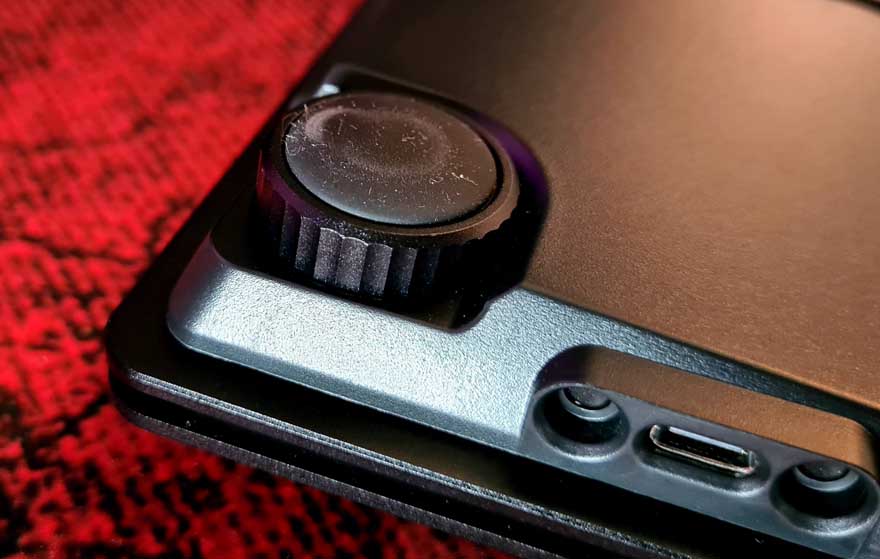 It's a strong magnetic mount too, but there are more in the box that you can stack up to get the desired height and angle.