MSI Arc A380 Spotted in Pre-Built System Design
---
---
---
Mike Sanders / 7 months ago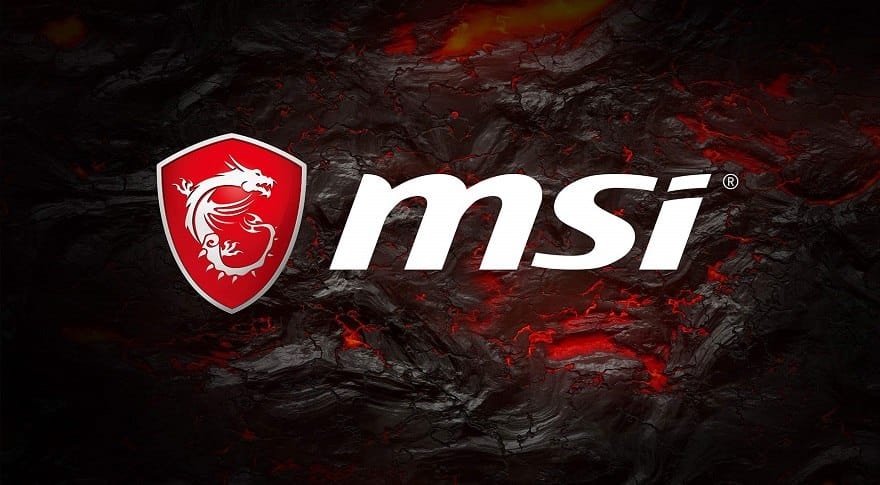 A little over a month ago MSI formally confirmed the existence of its custom Intel Arc A380 graphics card and ever since that point, well… News regarding the GPU had gone more than a little quiet. – Following a report via Videocardz, however, following the listing of a pre-built system from Chinese company 'DAIV', the MSI Arc A380 has been spotted within a system build, and more so, we actually have some performance figures from it!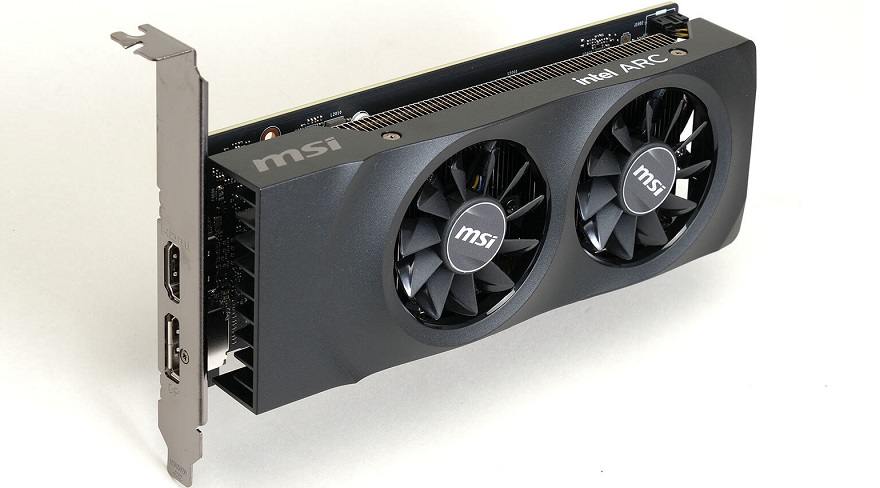 MSI Arc A380 GPU Spotted in System Build!
The GPU has reportedly been identified during a break-down of a DAIV custom-built system that is apparently available to commercially purchase in China right now (or in the very near future). Getting one elephant very quickly out of the room, however, while some sources are citing this as a 'low-profile' design, quite frankly, I have no idea why.
Based on the image, this looks to be a 2-slot design which doesn't come close to falling into what I would consider 'low-profile' (which I'd consider being 1-1.5 slots).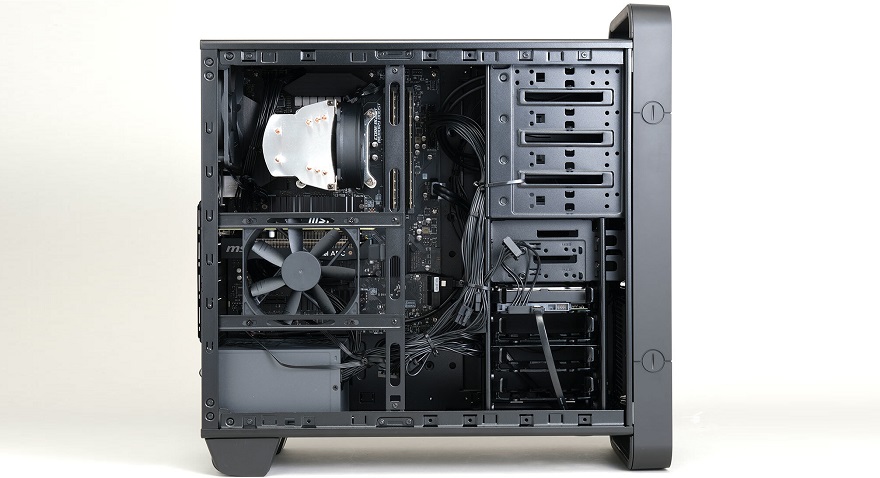 Putting that to one side though, this A380 model from MSI does at least have some credentials of being a low-profile solution as, based on the images, it doesn't appear to require any additional power source meaning that what the motherboard provides (circa 75W) is enough alone to get this running. – With this in mind though, is it actually any good?
Well, not that this should as a surprise, but the answer is not really. – Admittedly, comparative performance is always difficult within pre-built systems that will typically always feature different specifications (processor for example). Based on the results though, it seems that the Arc A380 will, just above, trade blows with the Nvidia 3050.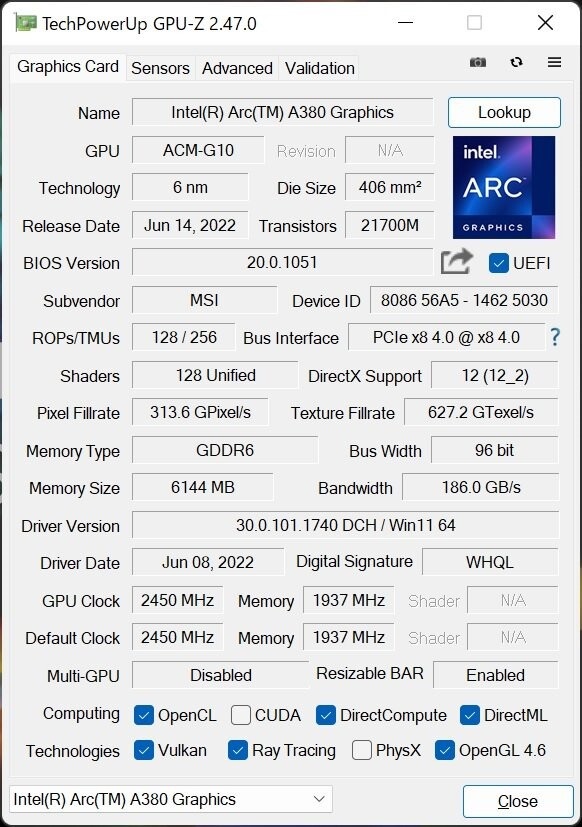 What Do We Think?
Overall, pending the official launch from Intel (which is supposed to be happening at some point within the next 2-4 weeks), the A380 isn't looking overly impressive in the grand scheme of things. Then again, this is not really 'news' as it's been well-known for some time that its performance would be lacklustre at best with more attention, therefore, moving to its higher-tier A750 and top-spec A770.
What the A380 will be, however, is a seemingly inexpensive and highly-compatible entry-level solution. SFF builders might, therefore, take some interest in this GPU, but as a gaming performer? Well, let's just say that we're setting the bar low in the hope that we'll be surprised. Something tells me though that when the A380 does finally arrive in the eTeknix office (this one from MSI or otherwise) we're going to be making more than a few comparisons to the AMD 6400.
What do you think? – Let us know in the comments!