MSI Debuts The World's Lightest VR Backpack During TGS 2016
---
---
---
John Williamson / 7 years ago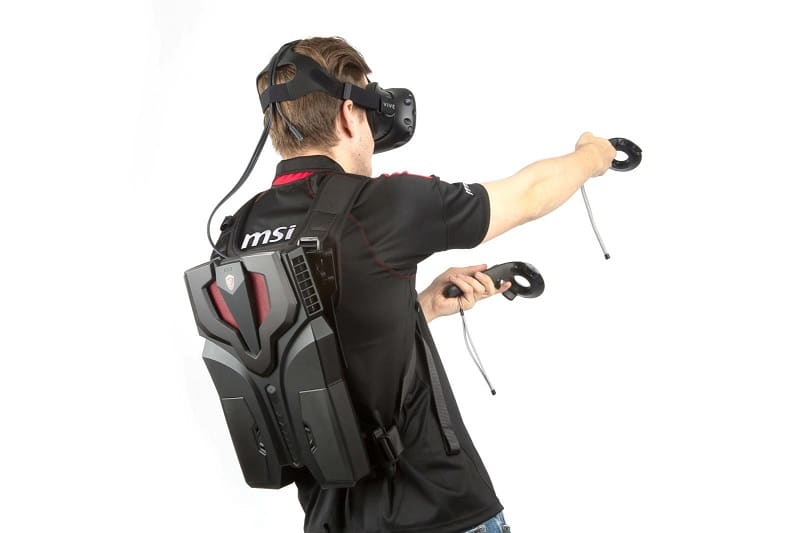 MSI has really embraced Virtual Reality and understands the potential it has to create a new era of immersive games. Of course, VR still has a hefty cost associated with it and current configurations lack portability. During this year's Tokyo Game Show, MSI demoed the world's first VR backpack called the VR One. This concept has been discussed by a number of companies, but it was only MSI who managed to execute it in such a proficient manner. The VR One is surprisingly light and weighs only 3.6KG. Not only that, the VR One is the slimmest PC backpack system on the market and should remain comfortable. The unit comes with 2 battery packs which deliver up to 1.5 hours of gameplay. Also, the backpack features an overclocked CPU and GeForce GTX 10 series graphics card. As a result, the VR One is able to uphold a wonderful VR experience while emitting a noise output of 40dBA.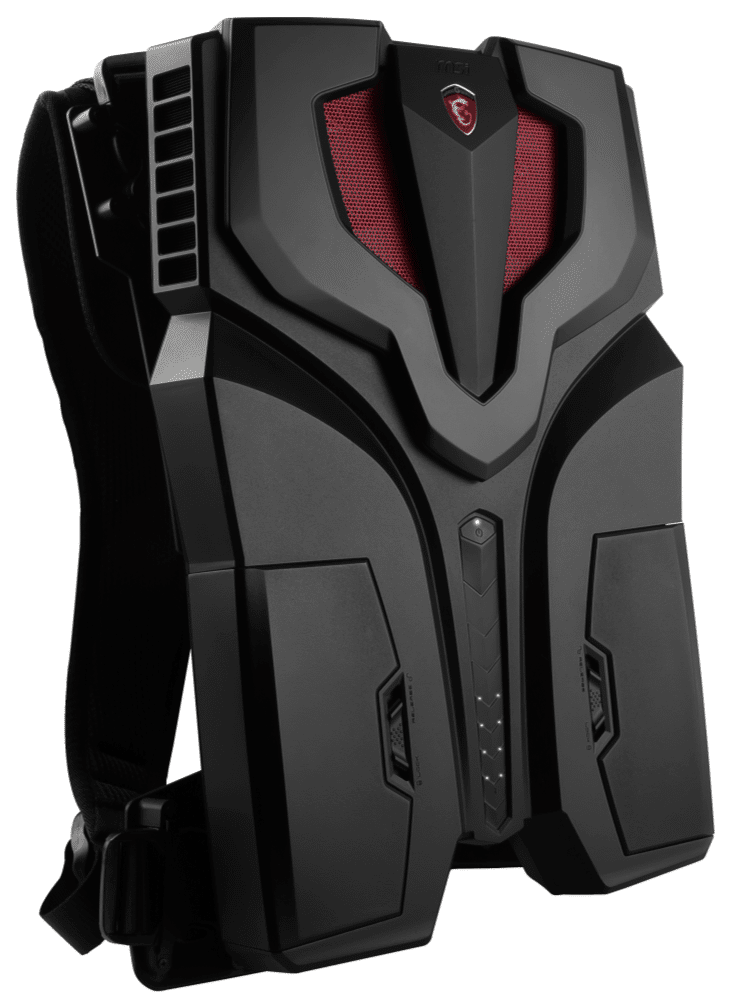 Here we can see the list of features in MSI's own words:
The Optimized Interface for all VR Gears and Incredibly Silent Cooling system
VR One is fully HTC VIVE Optimized. It comes with 1x HDMI port, 1 Mini DisplayPort and 1 ultra-speed Thunderbolt3 by Type-C port support highest bandwidth for dual 2K displays per eye. All these ports support smoother VR experience with over 90FPS for any high-level VR devices. Moreover, there are 4x USB 3.0 ports for more external devices for some VR set requests.
The secret to keep the VR One cool and silent for long sessions of VR experience relies on the cooling system. The cooling design consists of dual 9cm ultra blade fans and 9 heat pipes. Working together, the cooling system easily keeps the VR One silent under 41dBA. The only sound you will hear, therefore, is from your VR headsets. The silent and powerful VR One allows you to immerse yourself totally in the VR world at night without waking up your pets and parents!
Under 3.6kg / 1.5+ hours VR gaming / Non-stop hot swap battery capability
The rest similar products simply can't compare with MSI VR One in terms of its futuristic look, the chassis's material quality, the lightweight of 3.6kg, the longevity of its battery life and the non-stop hot swap design. On top of just making the MSI VR One looking good, MSI has paid a great amount of efforts on the ID, the cooling and the interior hardware designs to make sure the highest performance and the best user VR experience of this masterpiece.
MSI VR One is designed with an armour pack, a futuristic robot machine style, with 2 battery packs on the bottom right and left of the backpack. Once removing the 2 batteries aside, MSI VR One is merely 2.2 kg in weight. As a stand-alone PC system, MSI VR One is even lighter than some performance gaming notebooks. The design is more compact and the performance is even better than any other similar products. Moreover, it is more convenient thanks to the longevity of its battery life and the non-stop hot swap design. You may play hours of VR games non-stop.
For B to B business or VR developers, the portability and the mobility of MSI VR One is the best solution both for the limitless VR environment possibilities and the VR content demonstration all around the world.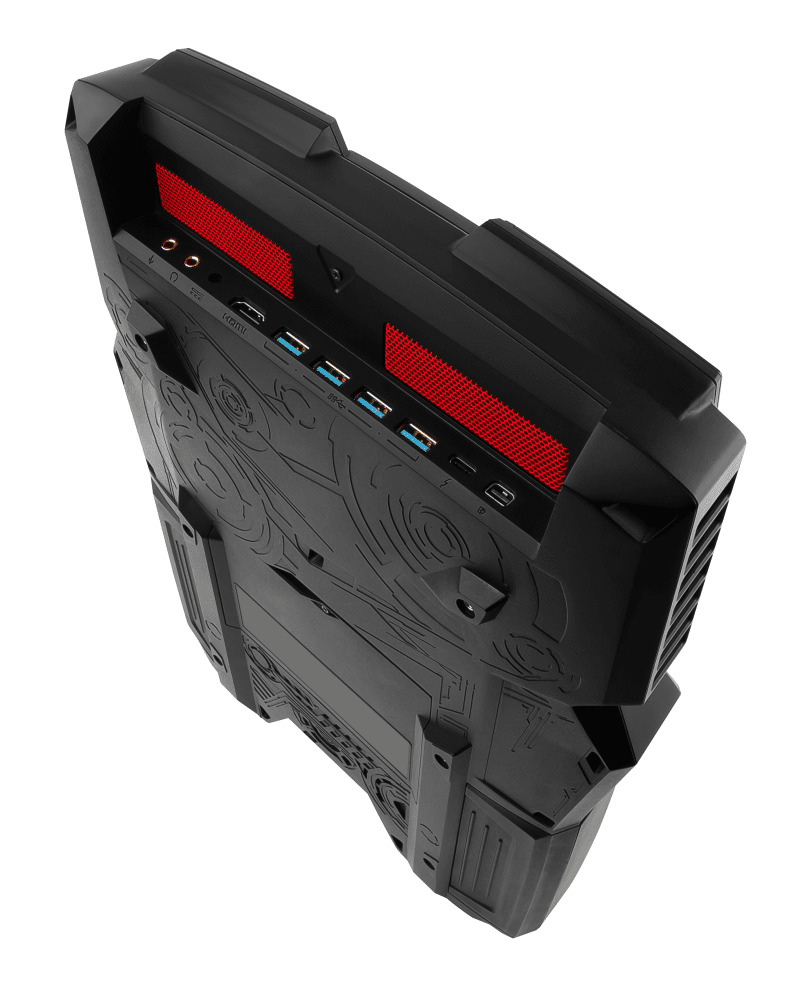 Hot Swapping with Battery Power Indicators for Professional Uses
The "VR One" is designed for highest VR HMD mobility, therefore it comes with the unique design of 2 hot-swappable batteries. It also comes with battery indicators: each battery's life is illuminated through 4 white lights located next to the mount. 4 lights illuminating means the battery life is 75%~100%; 3 lights means it's 50%~75%; 2 lights means it's 25%~50%; 1 light means it's under 25%. The last light will be flashing to remind users that the battery may run out of power within a short time.
When users want to hot-swap a battery they can swap one at a time without using an adaptor. However, if users plug in the adaptor, they can remove both batteries simultaneously while VR One will still keep the same high  performance for VR experience or another type of heavy loading gaming as an ultra-slim PC.
Exclusive VR Enhancement – 1 Click to VR and SHIFT via MSI Dragon Center
The VR One is equipped with the latest and unique software "MSI Dragon Center". Get ready to get a total control of your VR platform with 1 Click-VR key. This software not only permits users to monitor the hardware status in details from your cell phone but also allows adjustments and managements of unique MSI gaming features. SHIFT Technology grants users the power to boost the performance and the fan speed to the extreme for the best VR experience.
What do you think of the VR One? Are you fond of the idea of a portable VR setup or feel it's too impractical?