MSI GeForce RTX 2070 Graphics Card Range Images Leaked
---
---
---
Mike Sanders / 4 years ago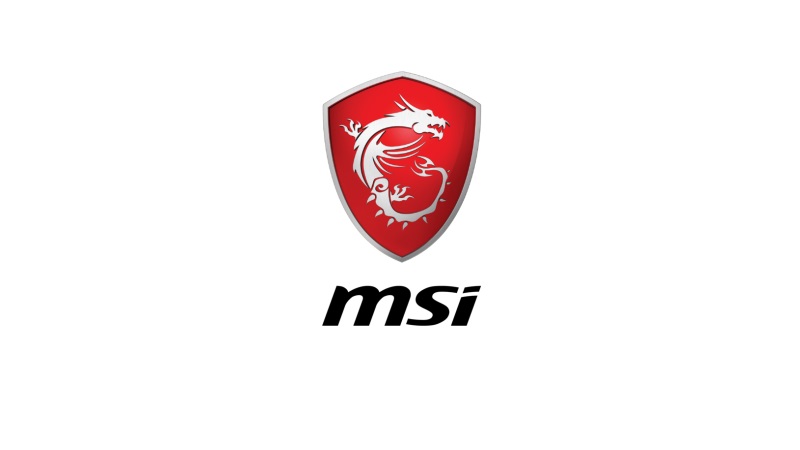 MSI GeForce RTX 2070 Graphics Card Range
For many, while the 2080/TI variants of the new Nvidia range certainly looks impressive, the 2070 seems the most affordable. Well, that would make some sense considering it's the least expensive of the range. When you consider, however, just how expensive the high-end of the new GPU range is going to be, suddenly the 2070 looks like a far more tempting proposal.
With the 2070 range expected to release this month, images of MSI's new cards have leaked online via VideoCardz.
MSI GeForce RTX 2070 GAMING Z
The Gaming Z range of graphics cards will operate as their flagship 2070 model. With their Twin Frozr technology and some RGB effects, this is undoubtedly going to be popular amongst consumers.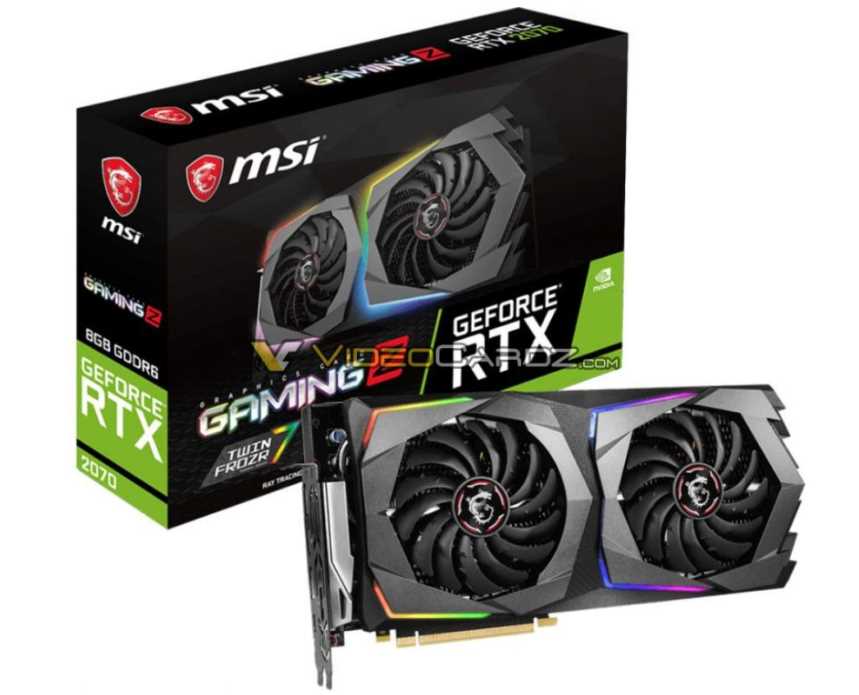 MSI GeForce RTX 2070 ARMOR
The Armor series is thought to have all of the features of the Gaming Z range but without any of the bells and whistles. This is all about performance rather than presentation. It is also suggested that the Armor range will be sold in 3 variants with both overclock and non-overclock designs.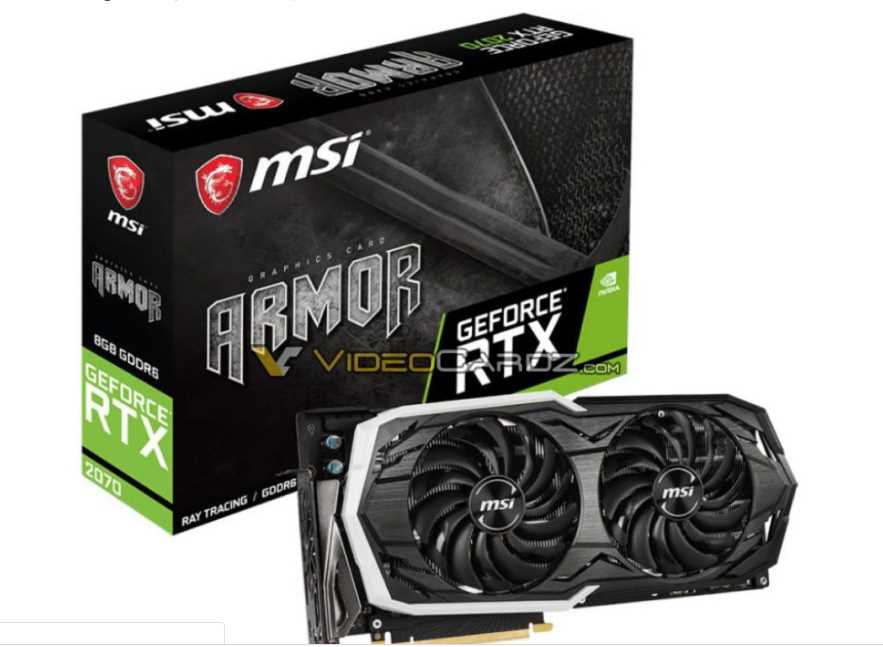 MSI GeForce RTX 2070 DUKE
We have less specific details on the Duke model. Well, aside what can obviously be noted that this will be a triple fan design.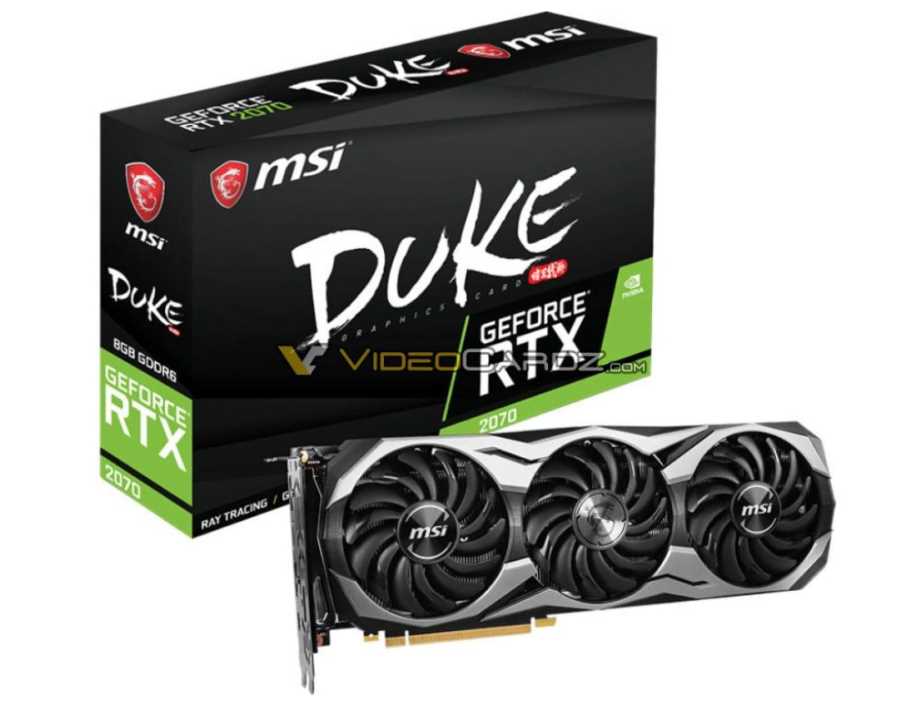 MSI GeForce RTX 2070 AERO
The Aero would seem to represent the more 'entry-level' of the MSI 2070 designs. With the fairly standard 'blower' style design fan, while this might not be of much interest to those who utilise the air cooling, it could be a nice inexpensive option for those into their custom loop cooling systems.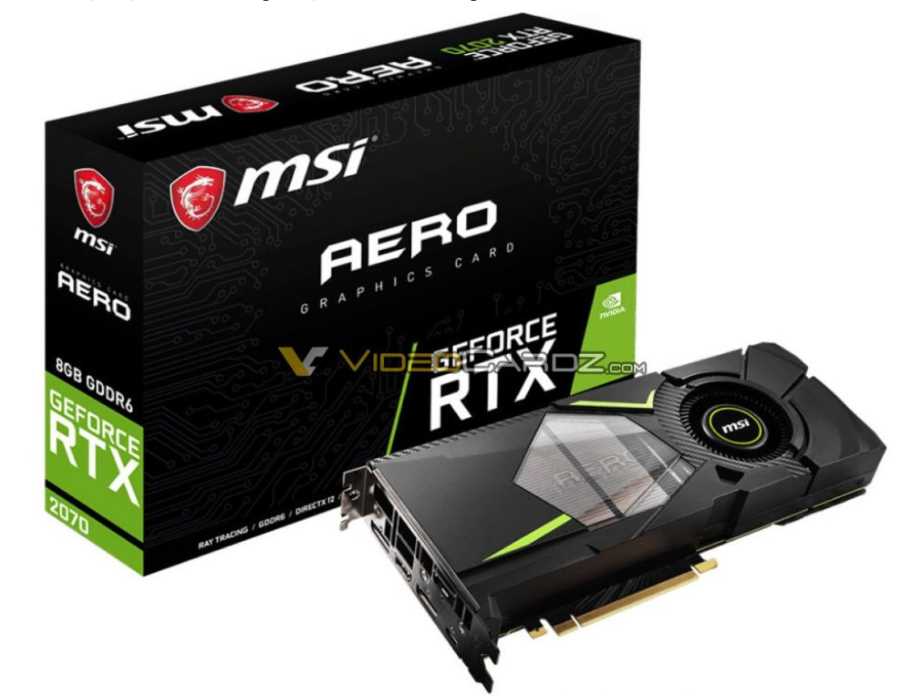 How Much Will They Cost?
At the moment, we have absolutely no idea. The MRPS for the 2070 range has been set at $499. So anything up to $600 sounds reasonable. The real question of interest is how good these are going to be in comparison to the big boys in the 20XX series. We already know that the 2070 will likely not include any NV link options. If they price this well, however, this could turn into the 1060 of the 20XX range!
What do you think? – Let us know in the comments!