MSI GT80 GTX 980M 8GB SLI Titan Laptop Review
---
---
---
Colin Chambers / 9 years ago
Introduction
---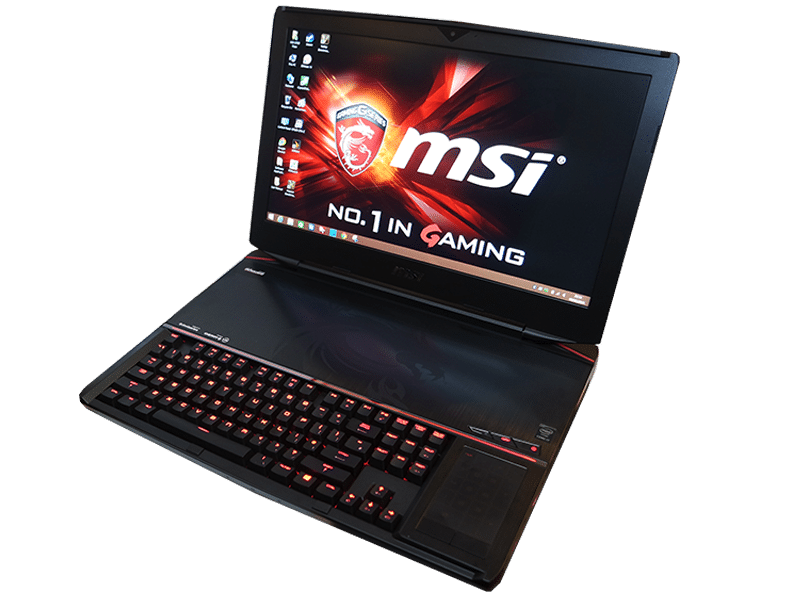 There are few things more exciting than reviewing a gaming laptop that you know has a reputation to live up to. Naturally, when the courier dropped off the GT80 Titan I couldn't wait to get my claws into it. It has a specification list that puts most desktops to shame and has been paraded by MSI for a couple of months now as their latest and greatest flagship gaming laptop, promising nothing but the best for followers of MSIs "Dragon Army". In preparation for meeting this monster in person, I had a brief look around the MSI website and was impressed to see just how much has been crammed into this machine. There were the usual claims of speed, "ultimate performance" and the likes, but below this was a tech spec list long enough to possibly justify these claims and had me wide-eyed with interest from the off.
I decided to leave to the official blurb behind and just dive in, as to not be influenced by big claims or rose-tinted glasses, so let the unboxing begin!
Specifications
Name: MSI GT80 Titan
CPU: Intel Core i7-4980HQ @ 2.8GHz (up to 4.0GHz Turboboost)
RAM: 32GB 1600MHz DDR3 (8GB*4)
SSD: 4 x 256GB PCIE SSD
HDD: 1TB 7200RPM
GPU: 2 x NVIDIA GeForce GTX 980M 8GB in SLI
LAN:10/100/1000/Gigabits Base T (Killer)
WLAN: Killer 802.11a/b/g/n/ac Built-in Bluetooth™ V4.0
Monitor: 18.4″1920 x 1080 Anti-glare LED backlit
Keyboard: SteelSeries Red backlit mechanical keyboard with Cherry MX Brown Switches
I/O: 5x USB3.0, 1x HDMI, 2x Micro Displayport, SD Reader, Mic-in, Headphone-out, line-in, line-out, 1x 1Gb LAN, Optical Out
Webcam: FHD Webcam
ODD: BD-RW (6x)
Battery: Built-in 89 W/h lithium-Ion
OS: Windows 8.1
Dimensions: 45.6 x 33 x 4.9 cm
Weight: 4.5Kg (w/ Battery)
Warranty: 2 year collect and return, 1 Year Global
Price: £3499.99 Inc VAT
The box comes loud and proud with the MSI logo on it.  Now I know this laptop is big, but this box is huge. On opening it we see why, there are extra goodies in there too, I spy a backpack!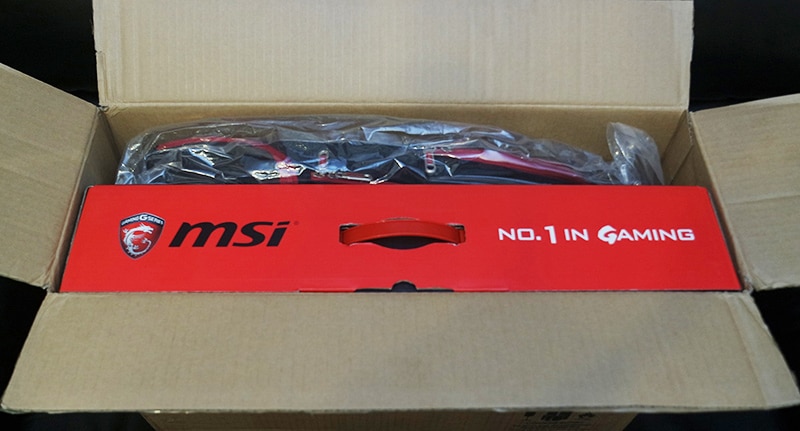 Removed from the outer box and separated from the backpack, this still weighs quite a fair amount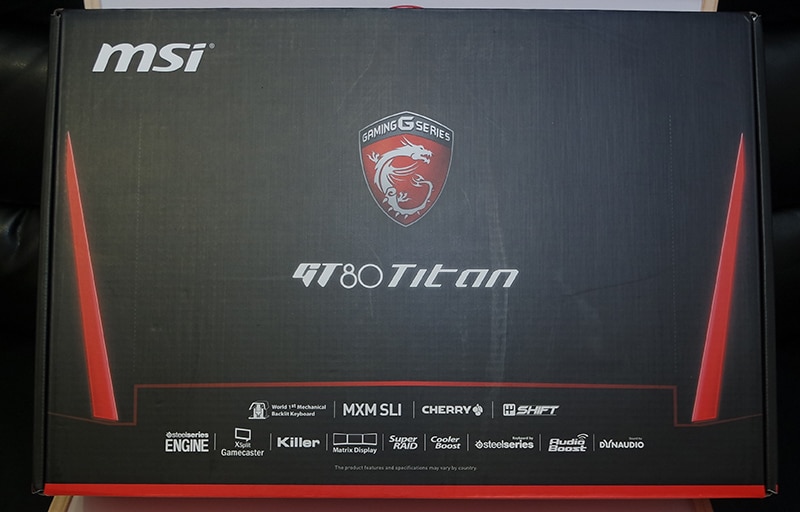 When you lift the lid of the outer box you are immediately presented with a rather nice black envelope sealed with an MSI sticker; we'll open this in the next section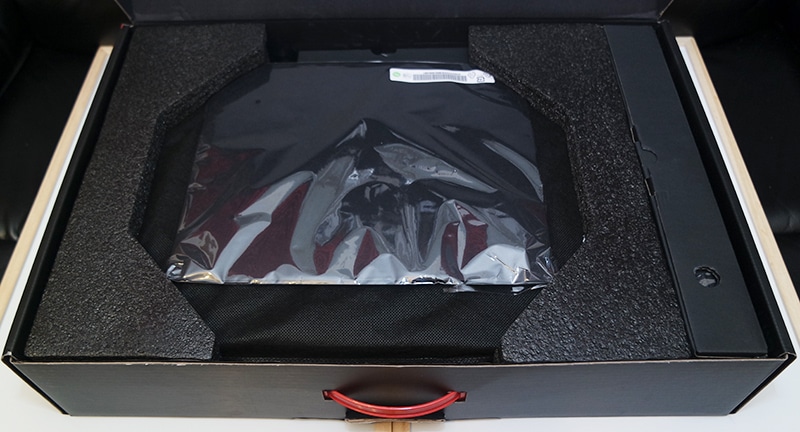 You can immediately see the laptop on the left in a protective bag and there is a cardboard section on the right which houses the power supply.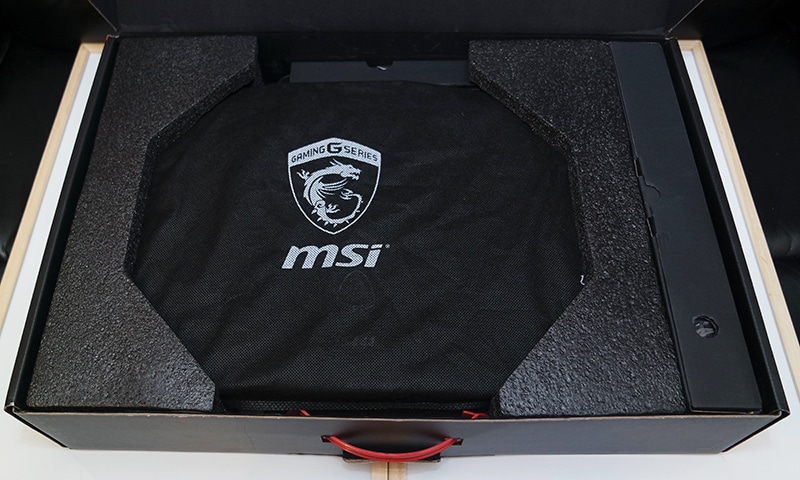 When you lift the laptop out of the box, there is a whole host of goodies waiting for you underneath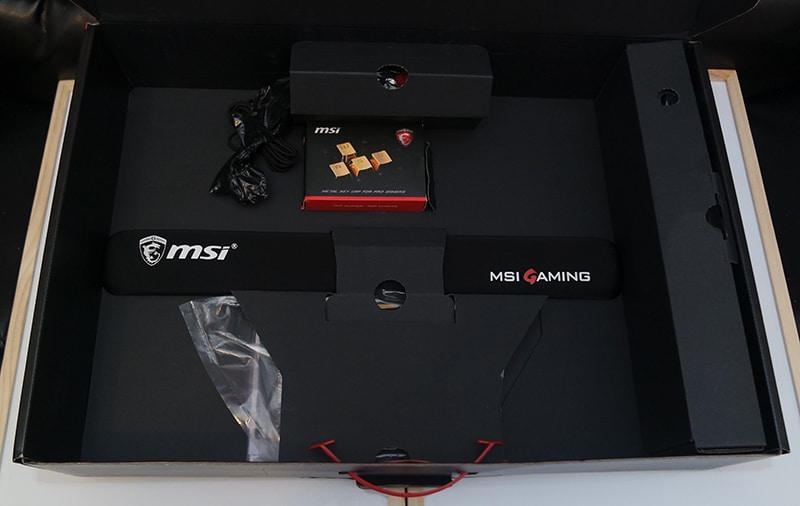 CPU-Z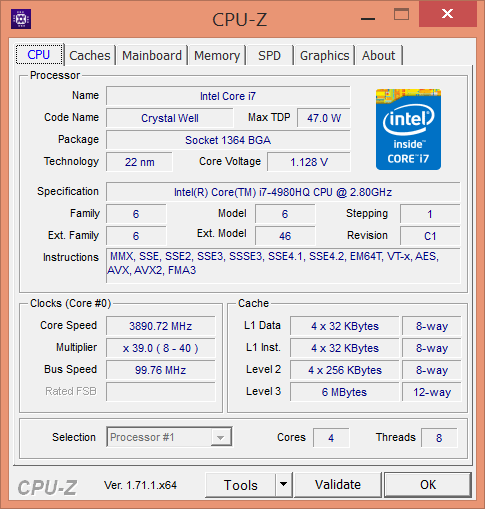 GPU-Z