MSI MAG B560M MORTAR WIFI Motherboard Review
---
---
---
Ben Enos / 5 days ago
A Closer Look
Having our first proper look at the board, we can see the heatsinks are of a light silvery colour while the PCB is black. This should still allow the B560M MORTAR WIFI to fit in with most build colour schemes with ease. We can also see at first glance this board should have most of the ports/headers/connections users will need to make the most out of the B560 chipset. We have dual M.2 slots, one of which is Gen4. We also have a few of each RGB and fan headers to make sure that we can keep our build as cool as possible, in both senses of the word 'cool'. Horrible jokes aside, the B560M MORTAR WIFI looks decent so let's take a bit closer look to see just what we are getting for our money.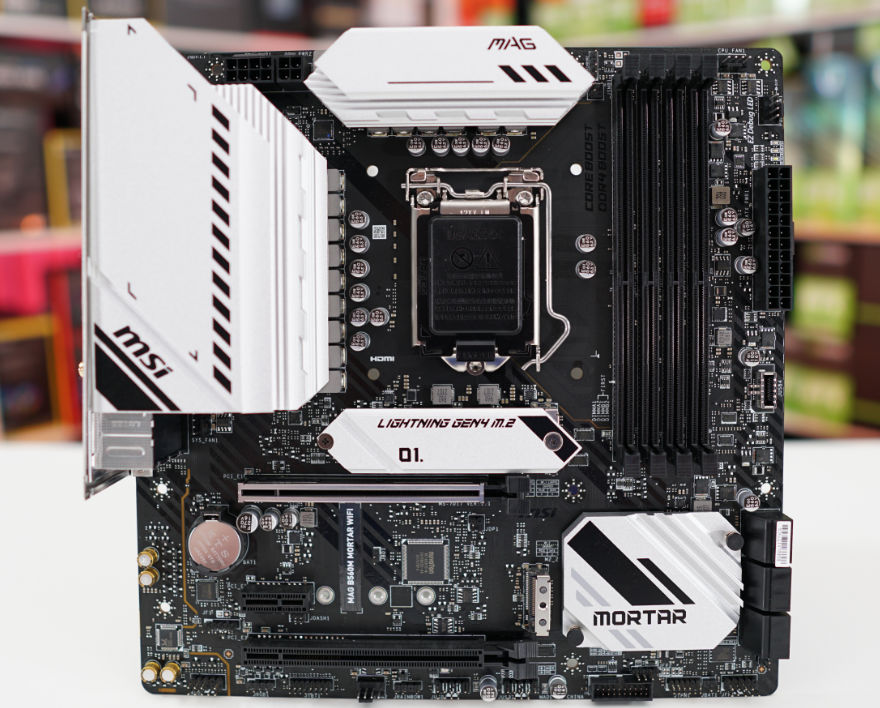 MSI has gone with 8-pin and 4-pin EPS power connectors on the B560M MORTAR WIFI motherboard. This will help deliver a little extra power to the CPU and allow for a more efficient and stable performance overall. It will also allow users to overclock their CPU just that tiny bit more so they can really get all the power and performance out of their system.

On the top righthand side of the board, we have a 5V aRGB connector, a CPU fan header and an AIO pump header as well as our standard 24-pin power connector. The four RAM slots are going to allow for RAM up to 5066MHz in OC mode depending on your system configuration.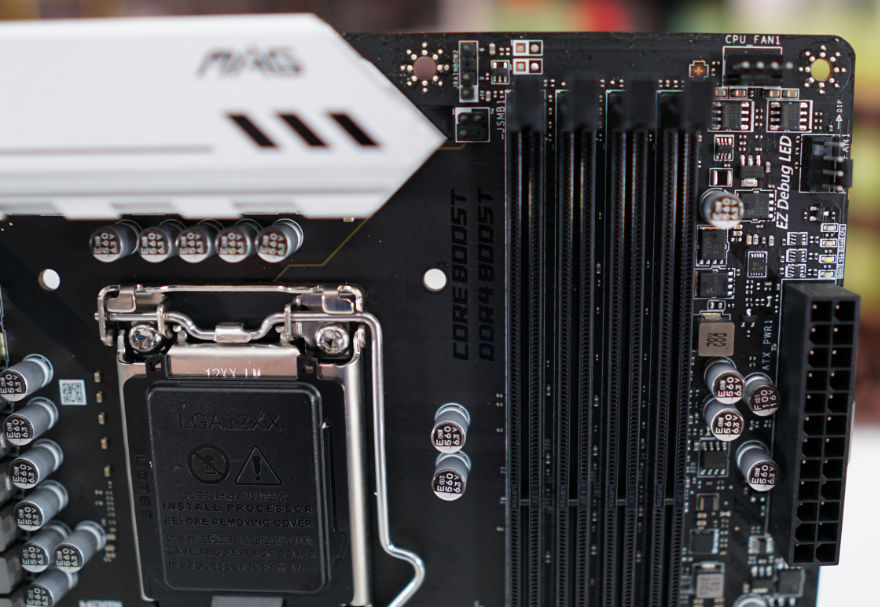 MSI has gone with a 12+1+1 DUET RAIL Power System. When this is combined with the 8+4 pin EPS power connectors and MSI's Core Boost technology, the B560M MORTAR WIFI is up to the task of handling some serious gaming. A stable and efficient power delivery system is a crucial part of any motherboard, and MSI always seem to do a good job at making sure their boards deliver!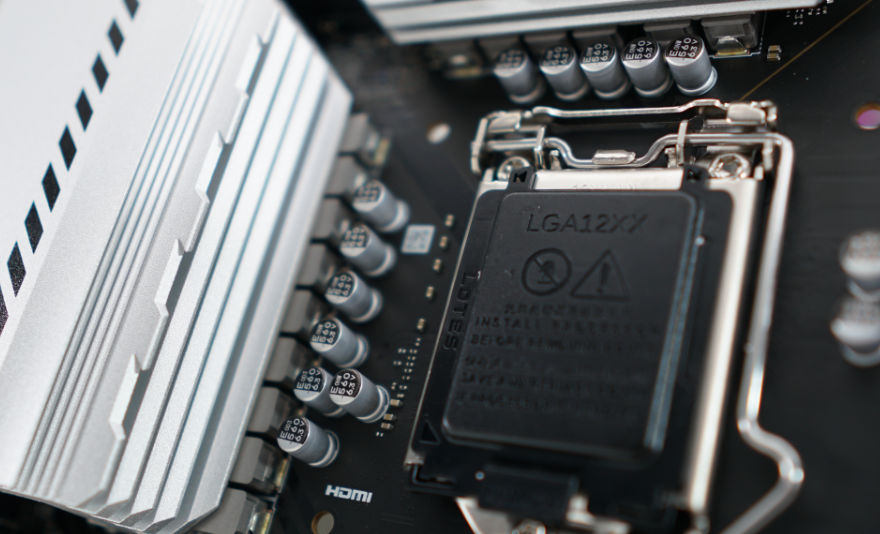 For a more detailed explanation, please see the below image from the MSI B560M MORTAR WIFI page below.
Moving down to the bottom half of the board, this is where things start to get fun! As mentioned, we have dual M.2 slots, the top one of which is Gen4, as you can see on the heatsink. It is a bit of a shame the bottom M.2 doesn't have a heatsink, but it is understandable for this board as it is only Gen3 capable.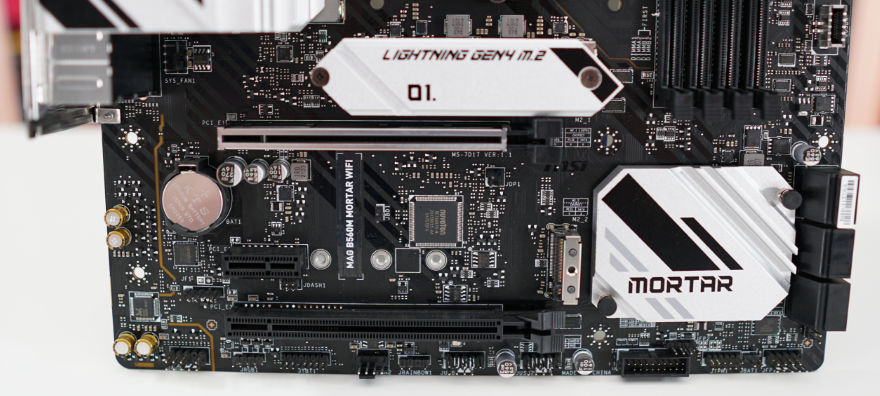 To get to the Gen4 M.2 slot, simply undo the two screws and bam, you're ready to plug your drive in! I must say, I love M.2 if for no other reason than the lack of cables! I mean, the speeds are great but no cables are even better in my opinion!

There are six SATA 6.0 GB/s ports on the B560M MORTAR WIFI. We are starting to see them in this configuration a lot more these days rather than how they used to be laid out on older motherboards and I am all for it. Having them face this way generally makes them easier to cable manage when in a case and helps to make your build look much nicer and less cluttered.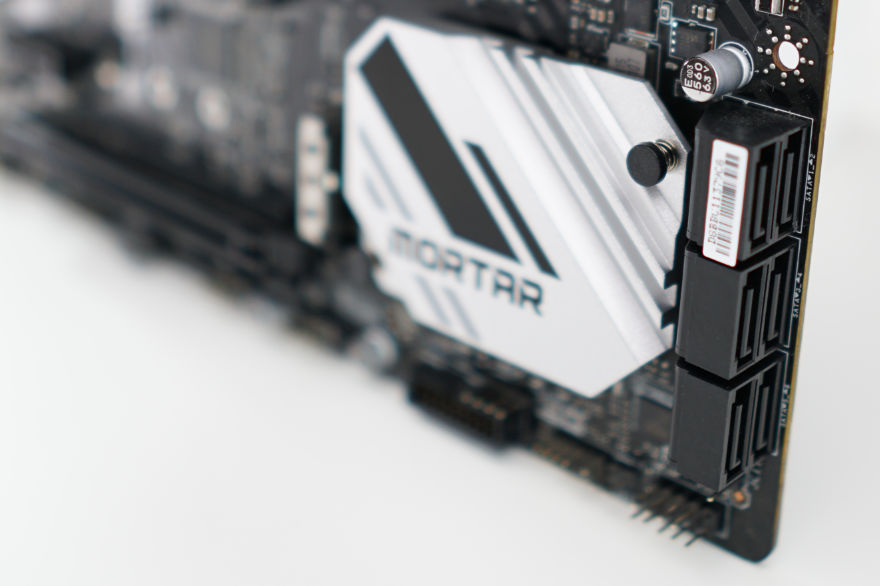 On the bottom half of the board, we have two PCIe x16 slots and one PCIe x1 slot. The Top PCIe x16 slot will run at Gen4 speeds when using an 11th Gen CPU, whereas if using a 10th Gen, it will only run at Gen4 speeds. As for the bottom PCIe x16 slot, it may be disabled should you install a M.2 drive in the bottom M.2 slot but MSI has said "PCI_E3 will be unavailable when installing M.2 SSD in M2_2 slot. However, if you want to use both of them simultaneously, you can set x1 for PCI_E3 and set x2 for M2_2 in BIOS."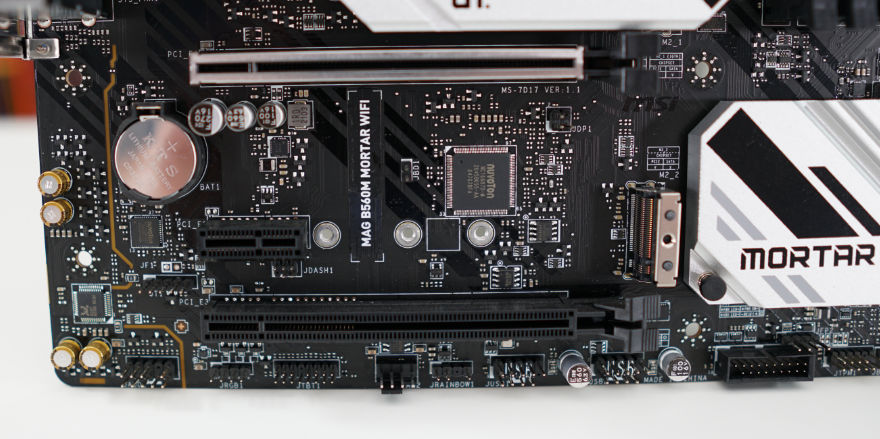 Working our way across the bottom of the board, we have the front audio header, 12V RGB header, a JTBT1 header for some sort of Thunderbolt add-on card, a fan header, a 5v aRGB header and a pair of USB 2.0 headers.

Lastly, we have the USB 3.0 header, a few headers most people won't even use or need and finally, the front panel connectors header!

While it is a shame we don't have some sort of BIOS flashback button or anything of the sort on the rear IO, we do at least have a USB-C connector. As for the rest, we have a whole host of inputs that include:
USB 2.0
DisplayPort
USB 3.2 Gen 1 5Gbps Type-A
2.5G LAN Port
Wi-Fi / Bluetooth Antenna
HD Audio Connectors
HDMI
USB 3.2 Gen 2×2 20Gbps Type-C
USB 3.2 Gen 1 5Gbps Type-A
Optical S/PDIF OUT

Onto the backside of the motherboard, and there is not a single thing going on here that we need to concern ourselves. We only really have anything on the back with ITX boards as they are so small, but on M-ATX boards, they have just enough room to fit everything on the main side of the board.