MSI MAG CORELIQUID E Series 360mm AIO Review
---
---
---
Peter Donnell / 3 months ago
MSI is one of the leading brands for high-end PC hardware, with many of the best graphics cards, motherboards, gaming monitors and much more beyond. However, today is all about their latest CPU cooler, the MAG CORELIQUID E Series. We first saw this cooler at Computex 2023, as it was lurking in a few of the display builds they had at the show. However, it's now become a retail product ready for the masses. It's designed to be a premium solution for cooling, so I have pretty high expectations of this one, and with our new cooling test bench running the punishing Core i9-12900K, it's sure to be put through its paces.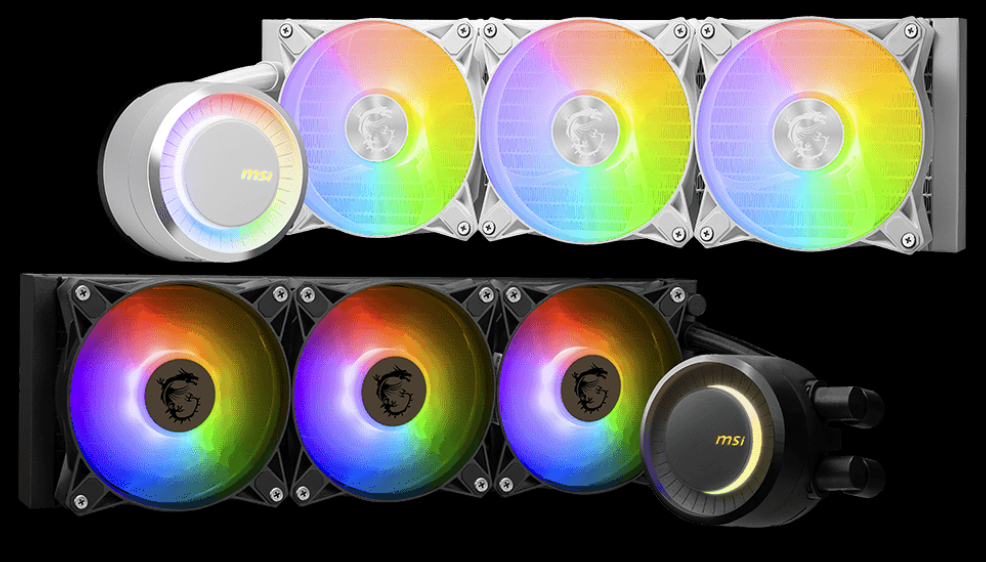 MSI MAG CORELIQUID E360
The new cooler comes in a choice of black or white, and we have the black version in the office today. MSI say it's built to "tame even the most demanding modern CPUs with ease" thanks to its enlarged copper base plate, and an enhanced microchannels design for better cooling efficiency.
There's a powerful three-phase motor on the pump, which features a dual chamber design and a large copper base. Of course, there's also a 360mm radiator which utilises a 12 pathway design, 6 on the intake and 6 on the outtake. Finally, it comes equipped with a trio of 120mm Fluid Dynamic Bearing ARGB fans that can operate from 600-1800 RPM.
Features
The enlarged copper base surface area helps to achieve ultimate heat exchange with the latest CPU generation.
Maximize micro-channels to dissipate heat efficiently
Rotatable water block cap for 270-degree.
ARGB fan can change the lighting by MSI centre.
Enhanced fan performance to dissipate heat quickly.
Durable three-phase motor of the pump generates minimal vibrations for long-lasting operation.
Spilt pathway through the radiator rapidly dissipates heat.
What MSI Had to Say
"The MAG CORELIQUID E Series, inspired by the passing of time and the shape of solar eclipse, is an innovative product that combines advanced cooling technology with a striking visual design. The MAG CORELIQUID E Series' circular shape represents the cyclical nature of time and the continuous flow of energy." – MSI