MSI MAG Z690 TOMAHAWK WIFI DDR4 Motherboard Review
---
---
---
Peter Donnell / 2 years ago
A Closer Look
While the MSI MAG Z690 TOMAHAWK WIFI DDR4 may not be in the high-end range for this launch, it certainly still looks the part. It's an upper mid-range board, mostly based on the use of DDR4 rather than DDR5. However, MSI has still treated it with a black/grey design, and plenty of large heatsinks that give it a very cool aesthetic and it should strike a really solid balance between price and performance, which is what we've always seen with the Tomahawk series of motherboards.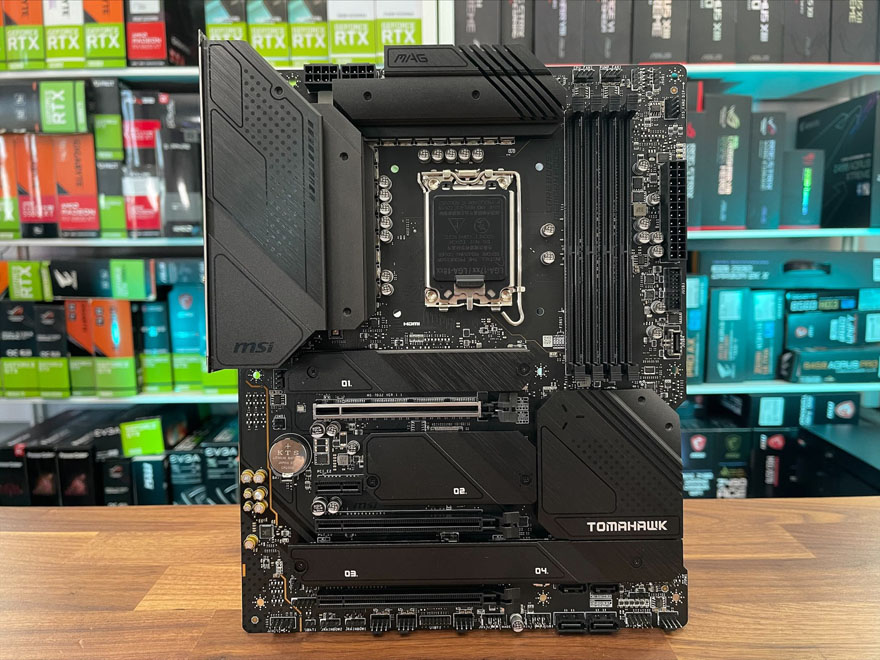 The TOMAHAWK should make easy work of the latest Intel CPUs too, with a 16+1+1 Duet Rail power stage, digital PWM IC, and 70A Smart Power Stage. There's also a pretty robust heatsink, which should help you keep those boost clocks higher for longer.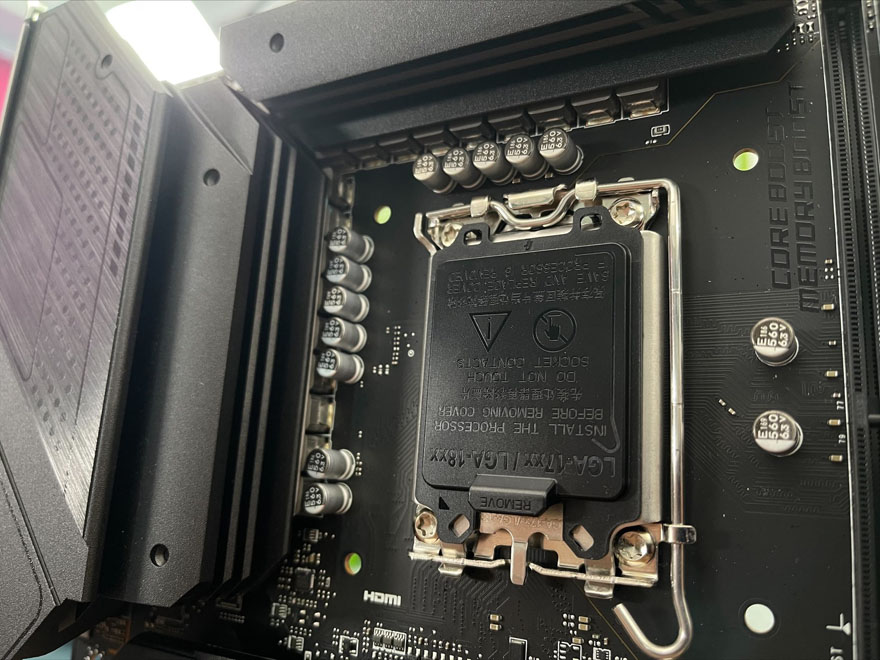 The CPU is fed from a pair of 8-pin headers, providing all the extra voltage and stability you need for higher CPU clocks. I'm actually surprised it has this, I would have thought it was an 8+4, but if anything this is just a bonus.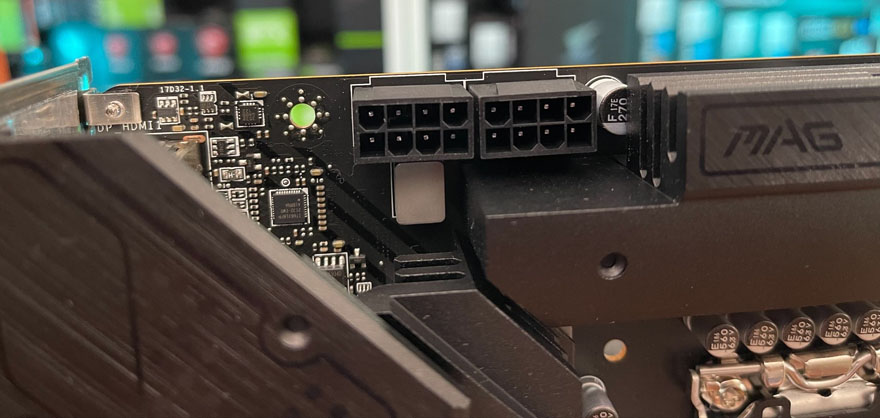 The TOMAHAWK uses the well established DDR4 DIMMS, so don't expect to wedge any new DDR5 in here. Of course, that means you can leverage existing hardware you may already own, keeping the cost of upgrading to Z690 considerably cheaper.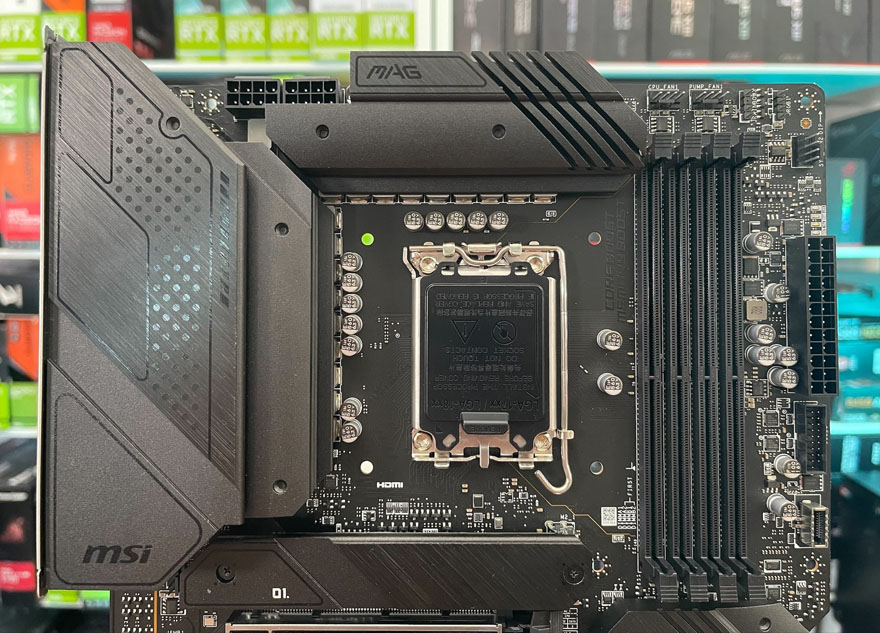 Don't worry, there are some next-gen features here. You get a full-size x16 PCIe 5.0 slot at the top, with the new SMT armoured design that's stronger, and provides cleaner power delivery/shielding than the old design. Below that, you'll find there's also a 1x and two 8x PCIe slots (but with full-length slots), all running PCIe 3.0.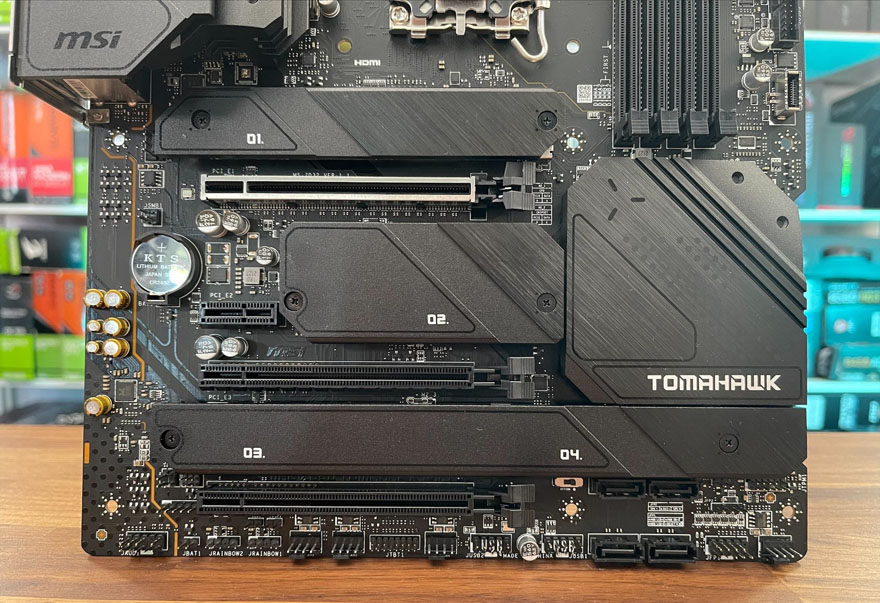 Storage is also next-gen, with Intel now having PCIe 4.0 M.2 mounts. There are three M.2 Gen4 drive mounts here, all with armoured heatsinks over them. However, there's a fourth M.2 under the bottom heatsink while runs at Gen3.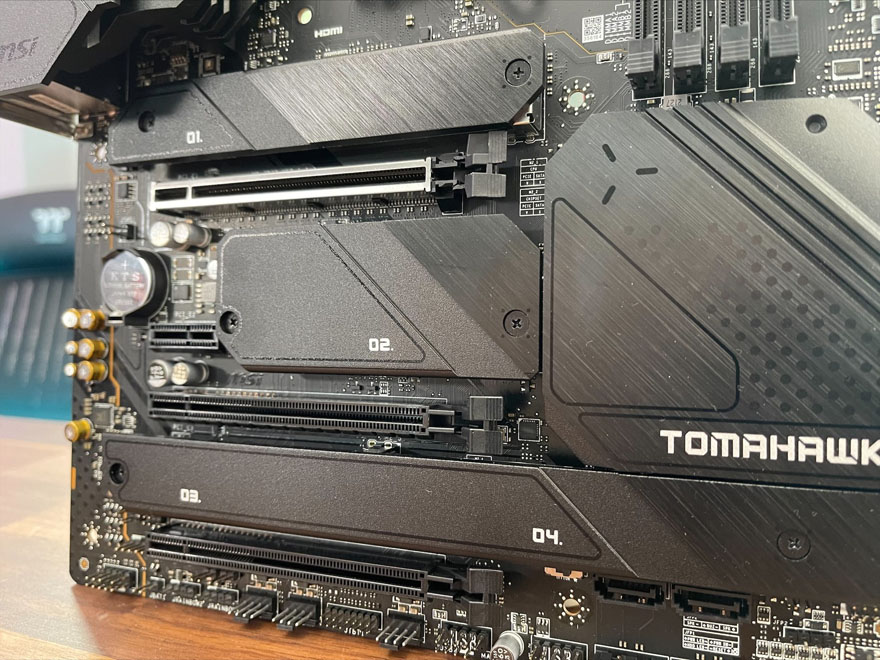 There are also six 6 Gbps SATA ports too, should you have any older SSD/HDDs to hook up.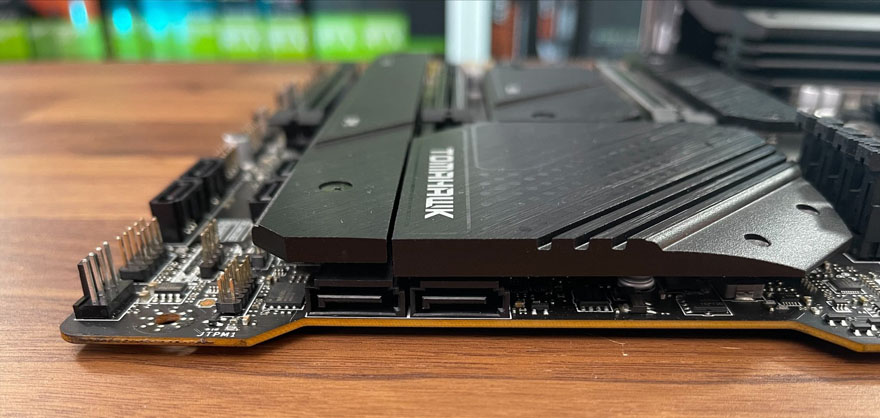 Audio is excellent too, thanks to the ALC4080 processor, offering high-resolution output up to 32-bit/192kHz to 32-bit/384kHz, there are high-quality gold capacitors for the amp, and it'll even drive headphones up to 600 Ohms.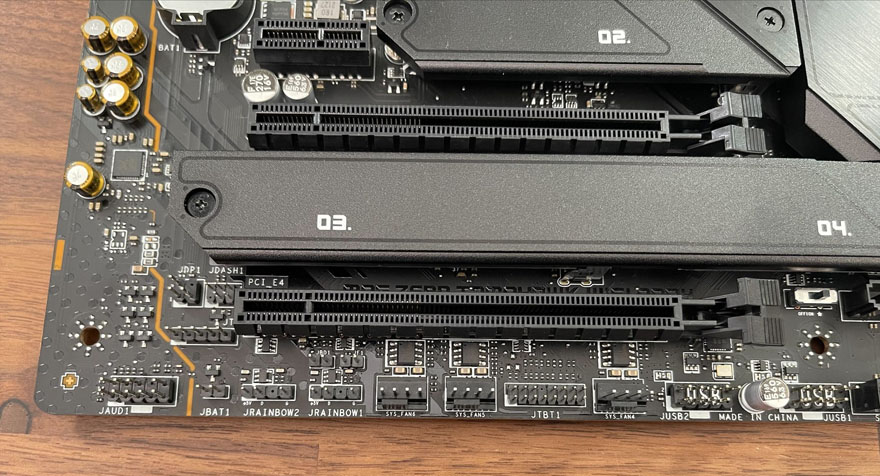 The rear I/O is reasonably well equipped too, offering both HDMI and DisplayPort outputs. There are some USB 2.0 and 3.2 ports, and a couple of USB 3.2 Gen 2 ports (red), as well as a Gen 3.2 Gen 2×2 (Type-C). Of course, networking looks great too, with both the latest Intel WiFi 6, paired up with 2.5 GbE LAN.