MSI MPG Quietude 100S Silent Case Revealed
---
---
---
Peter Donnell / 10 months ago
MSI does not make that many PC cases, but when they do, they're often some of the best looking and well-made cases I've ever seen. With that in mind, I'm excited to see their new MPG Quietude 100S, and despite the clunky product name, I can't argue with the aesthetics. It's the first MSI PC case to focus on silent performance. Not only has the case been built to be quieter than their previous models, but they've also launched a new fan to help with the job. The MEG SILENT GALE P12 fans are capable of providing sufficient airflow for system cooling while maintaining low noise levels.
The case doesn't deviate from the current market trends too much. It still has a nice bold style, a slick black finish, and a huge tempered glass window down the left side. However, the panels are thick, and features three panels of noise dampening foam on the interior. There's indirect airflow on the thick front panel, and even the glass is designed to sit flush so that noise doesn't leak from the case. Add to that the new fans and a three-speed fan controller (100%, 70% and 0%), and you're well on your way to a quiet PC build!
"For people that want a modest and more reserved setup while keeping things fun, look over. The MPG QUIETUDE 100S is our first silent gaming PC case that features a variety of noise dampening features and premium materials. The MPG QUIETUDE 100S is ready to perform, and you just can't head it coming." – MSI
Reserved Yet Playful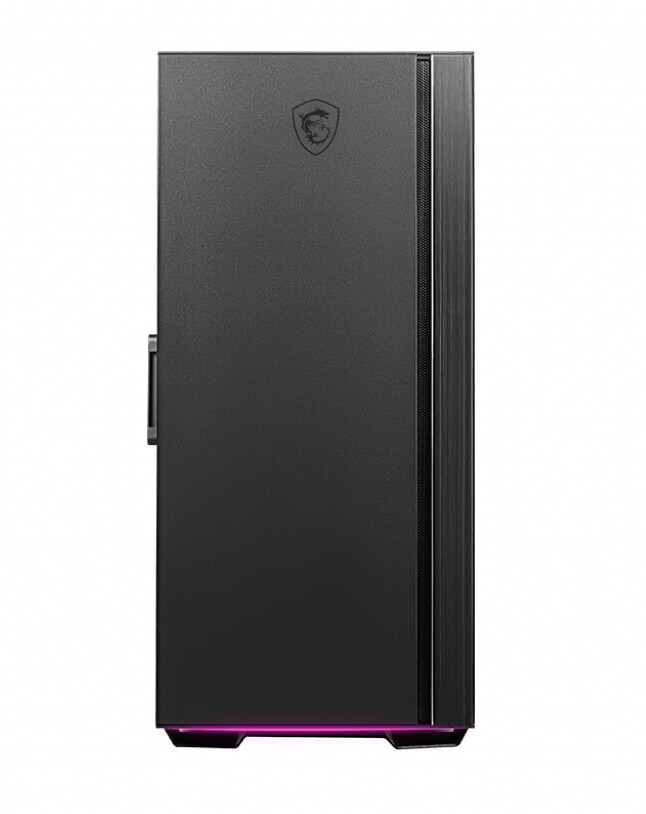 The MPG QUIETUDE 100S' modest looks are further highlighted by some playfulness. Its front panel can project ARGB lighting while its side features an ARGB light strip. These sparkly features can both be controlled conveniently through the Insta-Light Loop on the IO port at the touch of a button.
Capable Features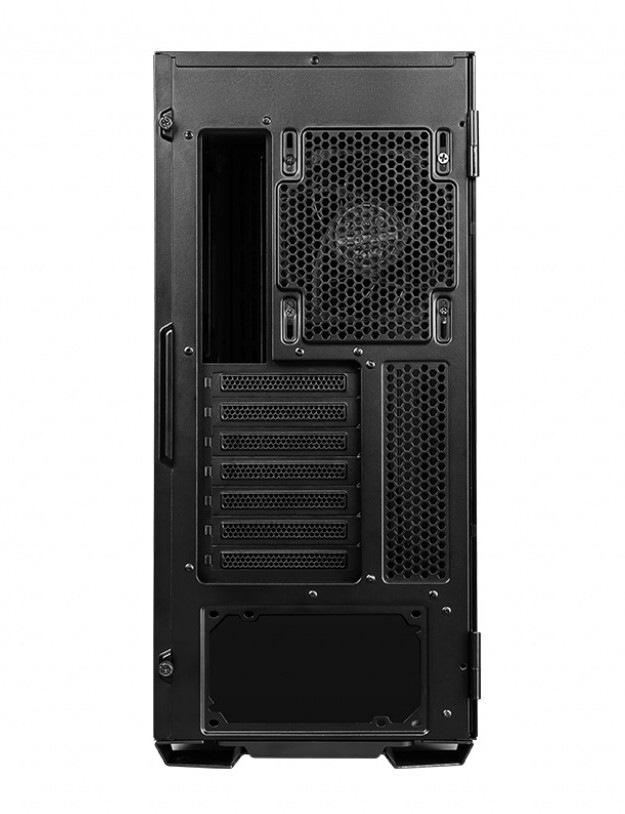 The MPG QUIETUDE 100S is also an extremely capable gaming PC case. It features a VGA support bracket that can sustain graphics cards of different weights and sizes. On its side is a hinged tempered glass swinging window that offers the best durability and system accessibility. If cooling performance is something you care about, worry not. The MPG QUIETUDE 100S is optimized to provide effective airflow and can mount up to 7 fans in total. For more information, visit the product page.
Tell Me More!
While there's no price or availability revealed today, we expect it'll be on the market very soon and I'll try to have a review sample on the way for the launch, so stay tuned! For more information, visit the product page.