MSI Optix MPG27CQ WHQD 144hz Curved Monitor Review
---
---
---
Peter Donnell / 4 years ago
A Closer Look
---
While I normally show the components first, this is a loaner monitor that's been on tour to a few media already. As such, the packaging was pretty trashed and I just got the monitor up and ready to test. That being said, putting it together is a breeze. One screw holds the Y-shaped based onto the rear stand. Furthermore, the rear stand clips into the back of the monitor without the use of tools. The whole thing is very easy for one person to do in just a few minutes.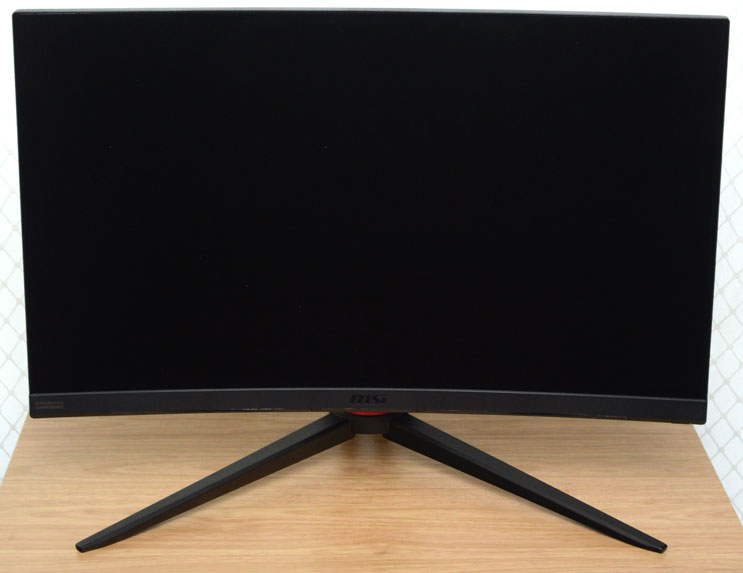 The stand is constructed from metal, giving it a premium quality look and feel. It's got a good weight to it too, meaning the monitor feels very stable and doesn't tend to wabble around on the stand either. I also like how it has been finished, just a touch of red, keeping it looking interesting vs a standard black stand.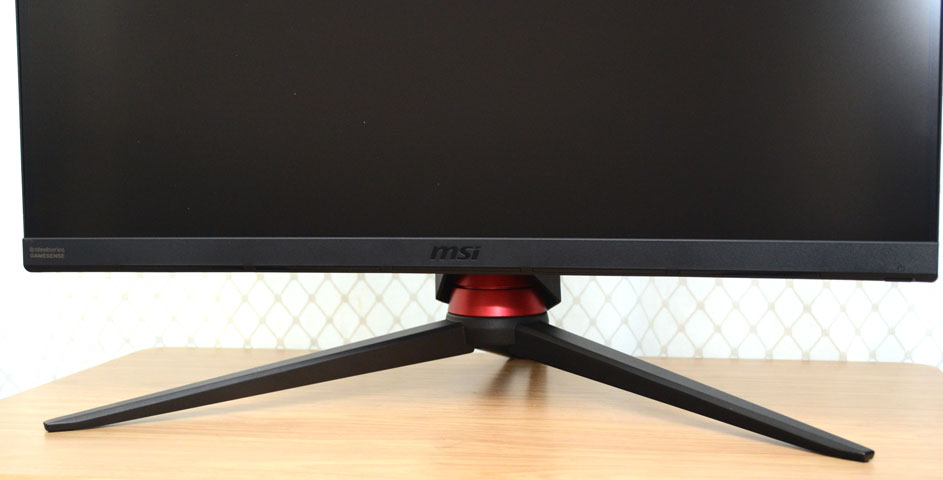 The red does look great, but it's also a rotating mount. This means you can swing the monitor left or right without having to move the three legs; always a welcome addition to any monitor in my opinion.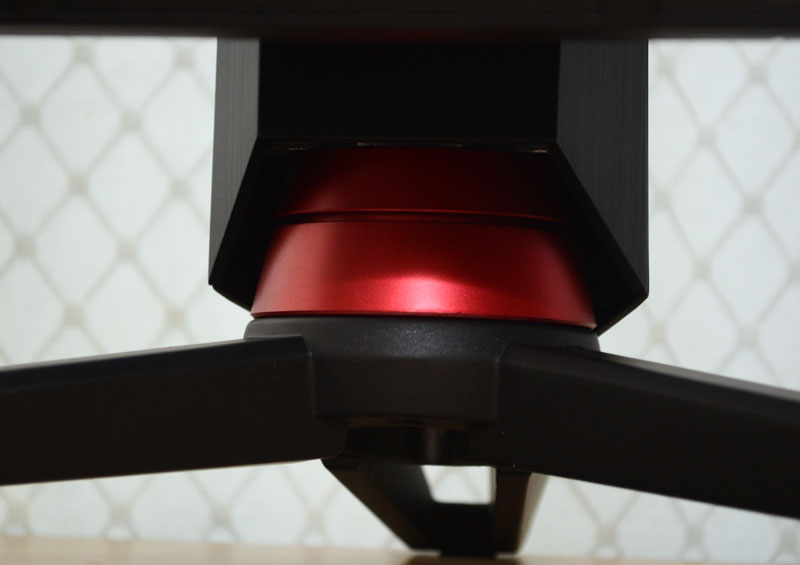 Super Slim Bezel
The super slim bezel gets a big thumbs up too. The left and right edges are super thin, which is awesome news for those wanting to run three of these side-by-side. Of course, the curved display also means you can get super immersive and flowing triple monitor setups easily too.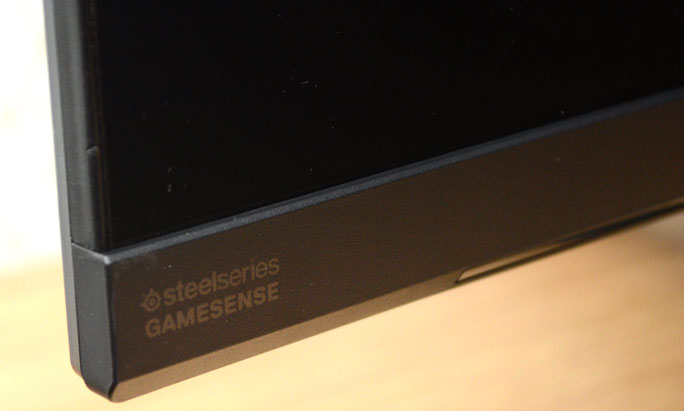 There's a fantastic but not excessive range of movement on offer too. Again, the stand is very firmly planted and you can freely adjust the screen without the whole unit moving around your desktop.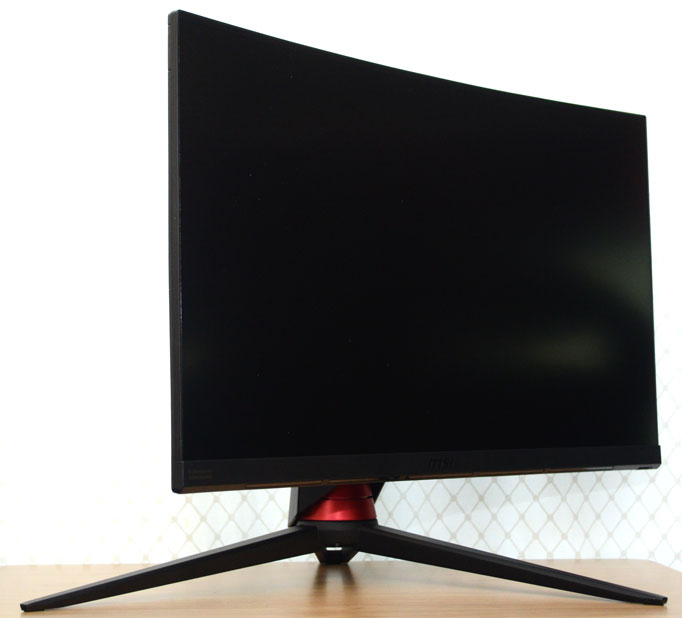 Quite a large amount of rear tilt is on offer.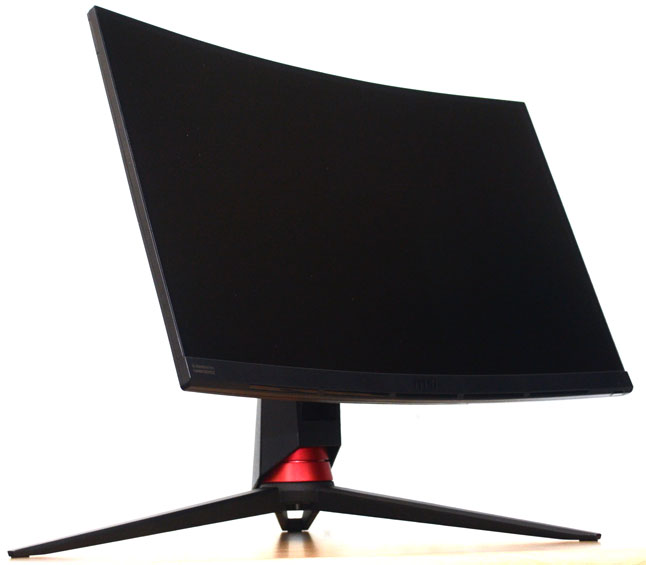 Furthermore, you can increase the height quite a lot too. Handy if you happen to be 8ft tall I guess!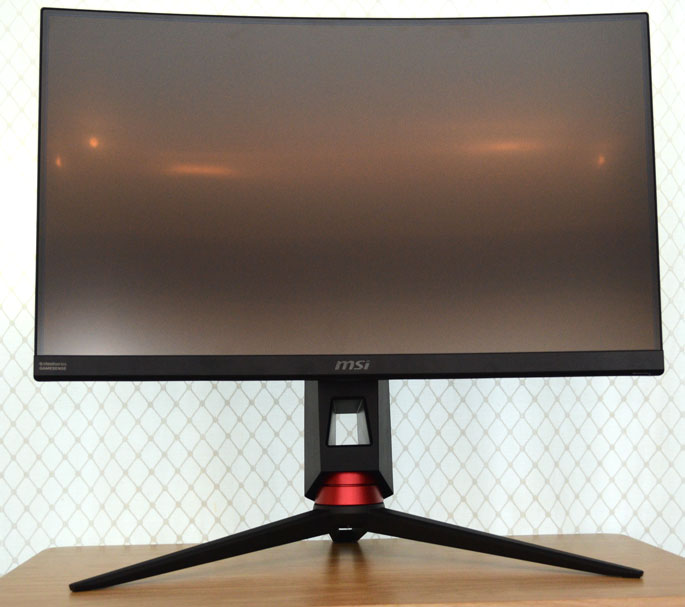 Stylish Rear Panel!
Even from the back, the Optix looks pretty slick. It has a matte section at the bottom right, gloss in the middle, and brushed steel look at the top. It's just a bit different and interesting. If you have an open desk, it's nice that it looks great from both sides.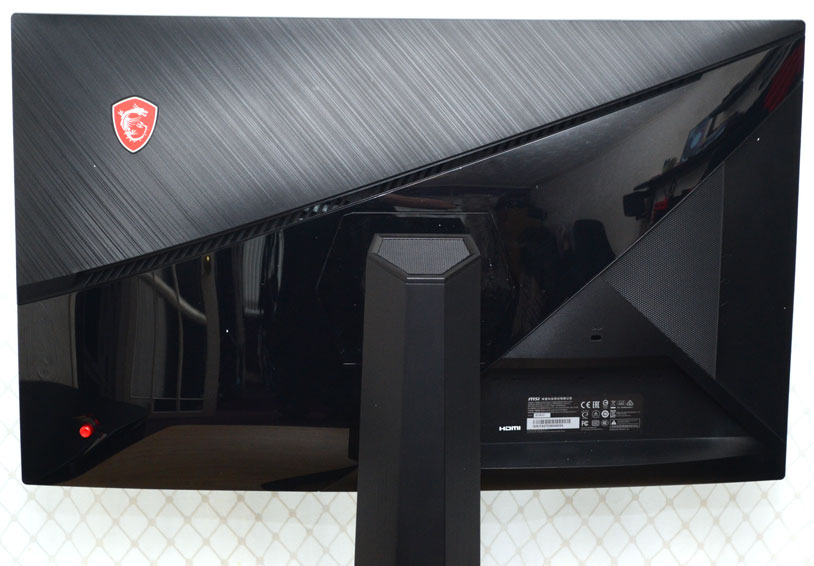 A small MSI badge makes for nice branding that isn't too in your face.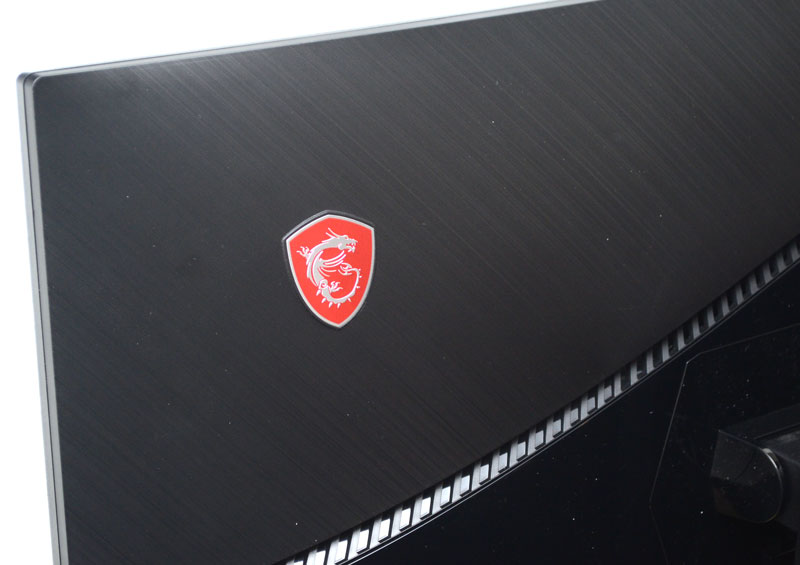 All of the OSD controls are done with the joystick. I love these things, it'll be a sad day if I ever test a monitor with touch controls again.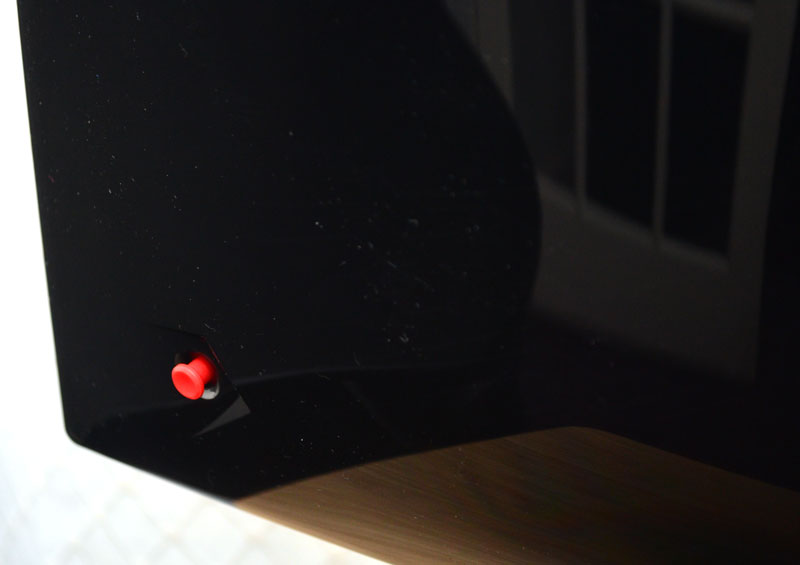 Good Connectivity
All of the inputs are straightforward enough too, with a pair of HDMI ports and DP taking care of your primary needs. There are also mini DP, USB 3.0 and headphone jacks should you need them.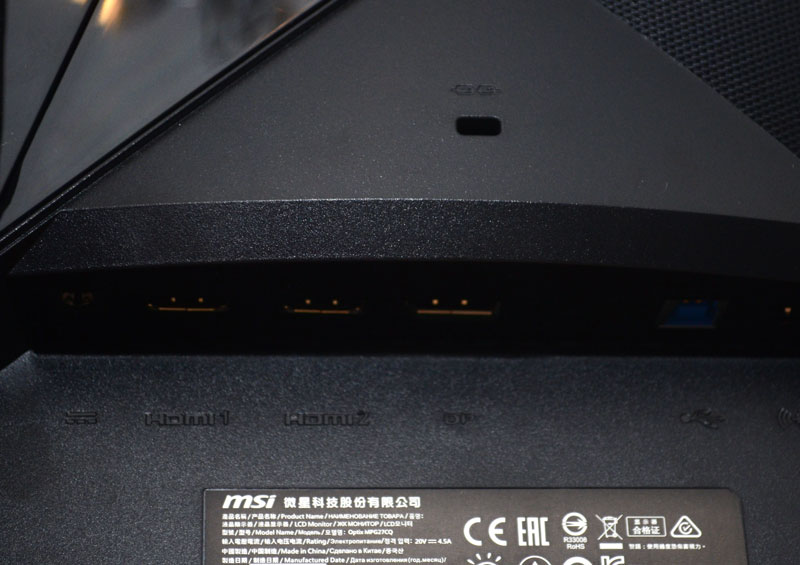 Finally, when it comes to dealing with your cables, this handy cut-out will help keep them all bundled together; it's the little details that make the difference.