MSI Radeon RX Vega 64 Air Boost Video Card Pictured
---
---
---
Ben Jones / 5 years ago
VideoCardz.com is first to show photos of MSI's upcoming Radeon RX Vega 64 Air Boost graphics card. While many are excited to finally see non-reference models of Radeon RX Vega cards, this is unfortunately not one of those. In fact, those might arrive much later than initially thought.
It appears to be a different shroud design than the reference model. It also uses a blower style fan and the color scheme uses MSI Gaming's standard red on black. The "Air Boost" name is in white, smack dab in the middle of the card.
Custom MSI Rear IO Plate
The major difference appears to be in the rear IO plate. Here is where we can see how Air Boost gets its name. It has a dual-slot height IO plate with three full-size displayPorts and one HDMI port all along the bottom edge. The connectors themselves only takes up about one-fifth of the plate. The rest are for exhausting air.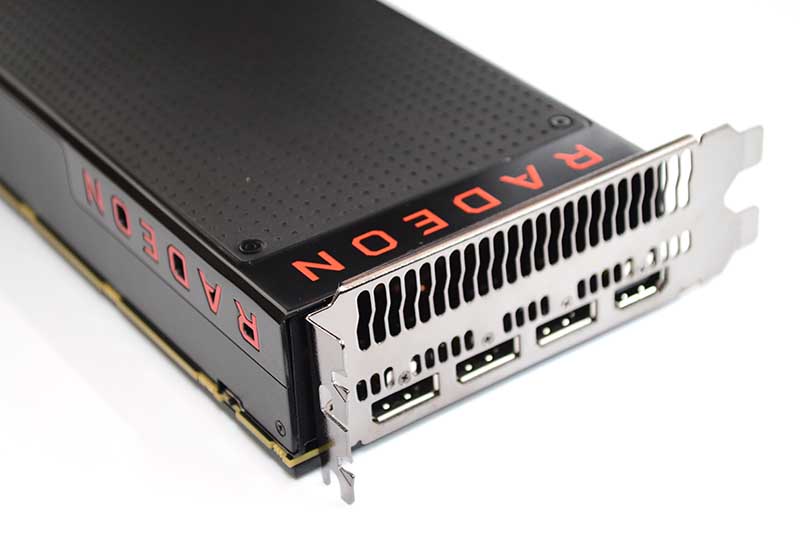 Although the reference plate has the same connector configuration, the ventilation holes are differently shaped. The reference cards have two sets of wavy and angled ventilation. Long wavy lines at the top half and short angled ones at the bottom. Four reinforcement screws also take up space in between.