MSI SuprimX RTX 3080 12GB LHR Graphics Card Review
---
---
---
Peter Donnell / 2 weeks ago
A Closer Look
There's no doubt about it, the new MSI SuprimX RTX 3080 12GB graphics card certainly looks awesome. It's not a whole new design for MSI, and really just an evolution of their current RTX 3000 series cards. Of course, that makes absolute sense, as this isn't a fully new graphics card launch, and more just a revision anyway. That being said, the cooler looks pretty hardcore, with a triple fan configuration that's sure to keep things exceptionally cooled.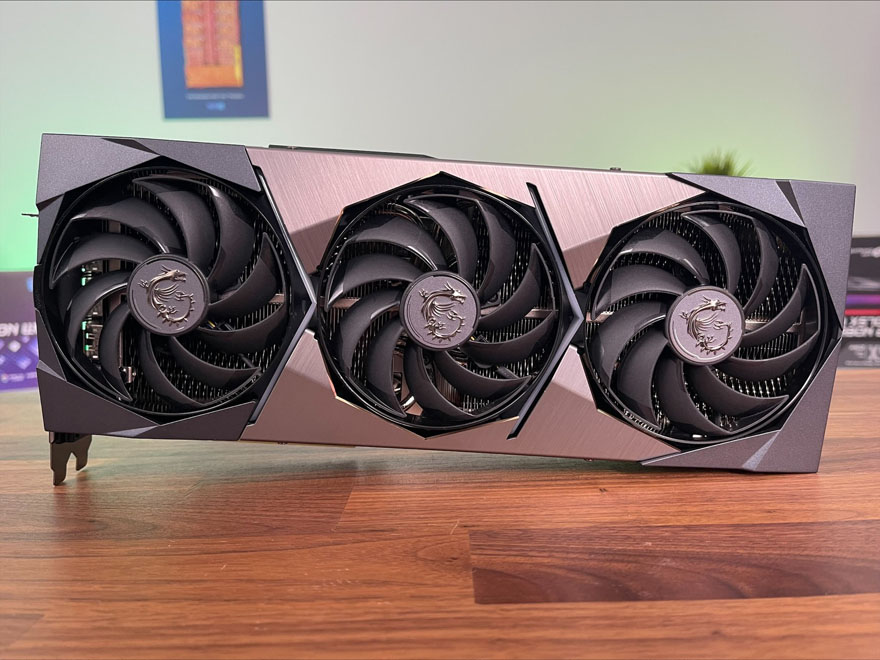 The fans are their latest TORX Fan 4.0 design. These have fan blades that are joined into pairs at the tips, which helps them push more air pressure down into the GPU. The interior structure of the cooler has been improved too, allowing air to be funnelled through like an exhaust system to where it is needed most. Of course, all the fans are PWM, and can each shut themselves off when the card is cooler, improving overall noise levels. The shroud design looks stunning though, with a multi-tone design that also mixes up a brushed metal look with a sandblasted look. Overall, it looks very stylish and premium.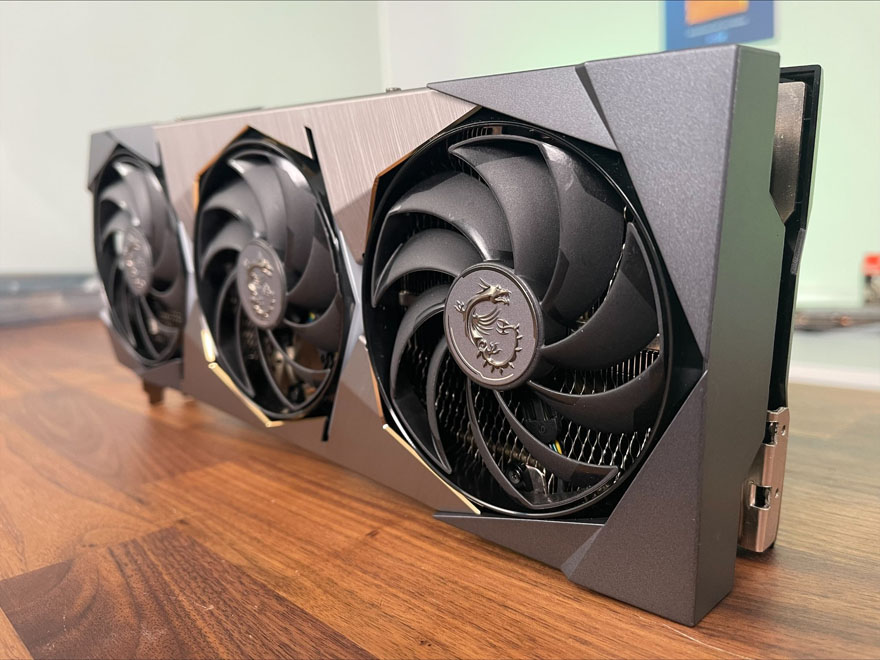 One thing that does raise an eyebrow is that this card is a bit thirsty. It requires three 8-pin PSU headers, which is a huge amount of power input. I suspect it doesn't really need that much, but it'll have a VRM configuration that can use the extra input to balance the load and just give more stable voltages overall. Either way, the card shouldn't have any trouble sitting at its higher boost clocks with this level of power input and that robust cooler design.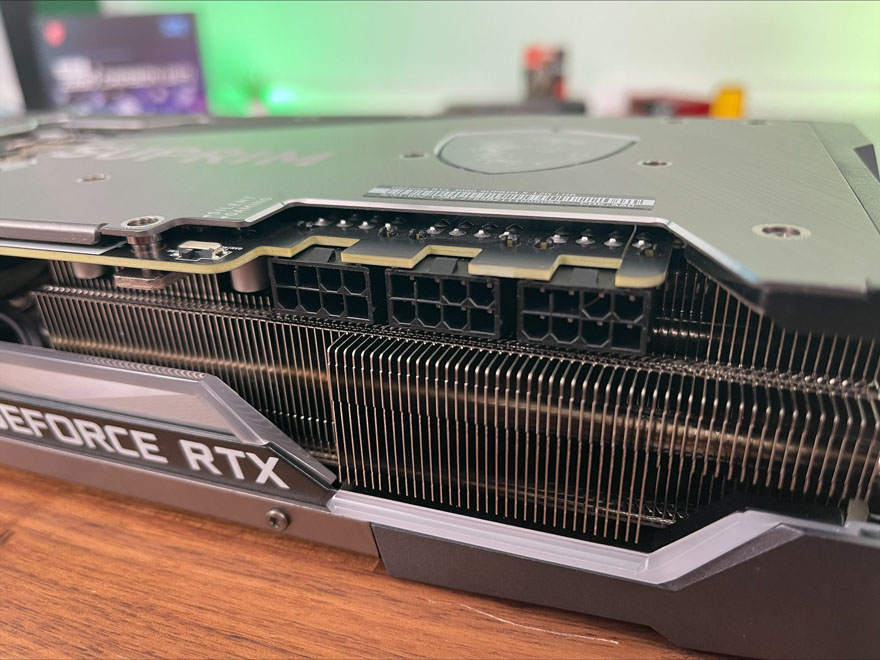 The side profile does look cool too. There's a mirror-like panel with the SUPRIM logo, and that's RGB lit when the card is powered on. The card is 2.5 slots thick, and as you can see, that space is not wasted. There's a seriously hefty radiator in this card, with very tightly packed fins and some hefty heatpipes. The passive cooling capabilities alone should be pretty impressive.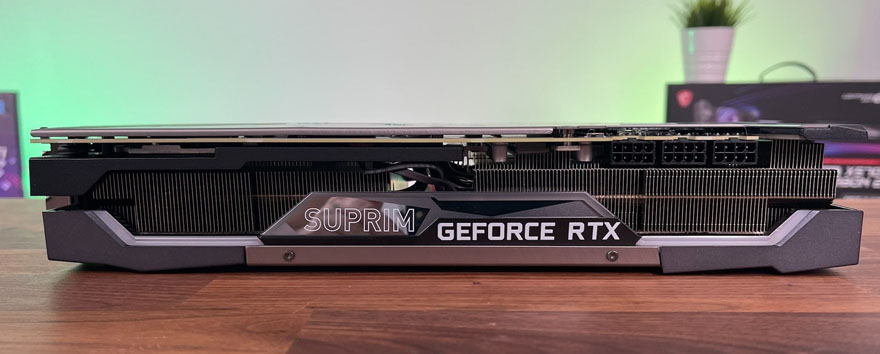 That's an important detail. The LHR branding is "Light Hash Rate" which means the card has been electronically crippled to prevent it from being of (much) value to crypto mining. It's just the scalpers you've gotta watch out for now!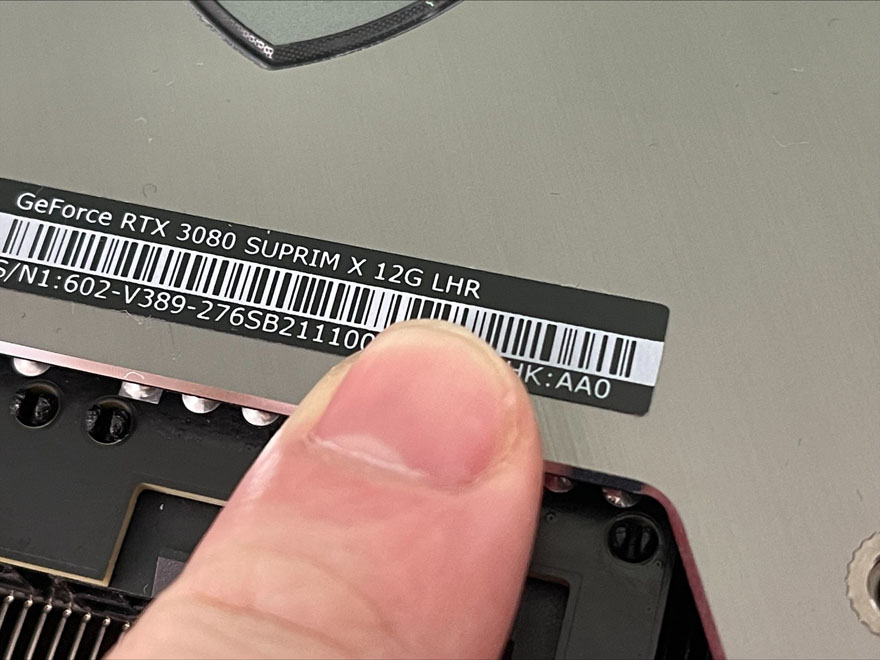 The backplate is a full metal design, with a lovely milled and polished edge that gives it a more premium look and feel.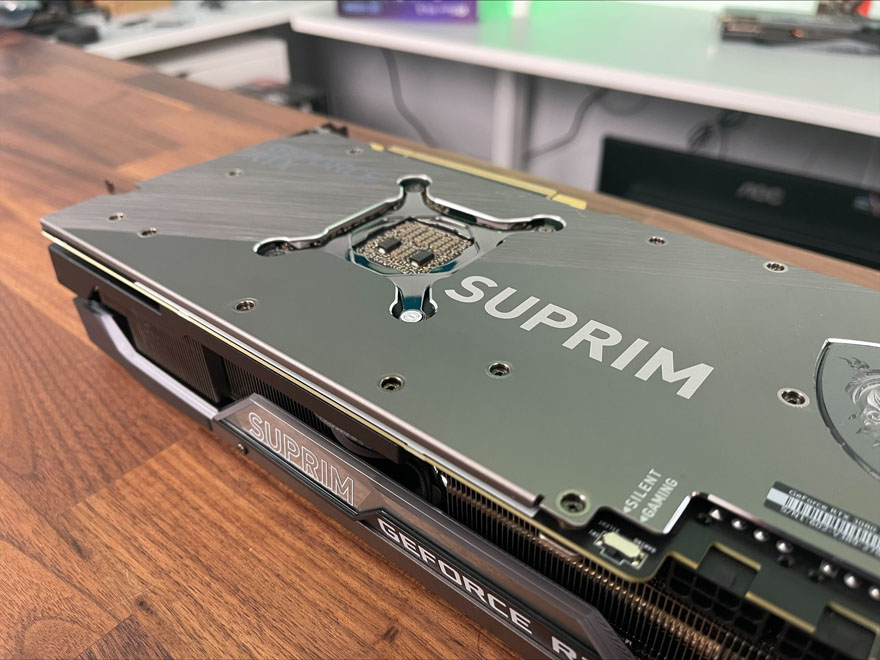 Much like the front of the card, it has a two-tone texture, with a brushed aluminium finish that goes in two directions. It's a really cool design and looks really classy. I just wish they didn't stamp the word SUPRIM in the middle, as it's already on the side and feels over branded as a result.