MSI Unveils New 7th Generation Series Gaming Laptops
---
---
---
John Williamson / 5 years ago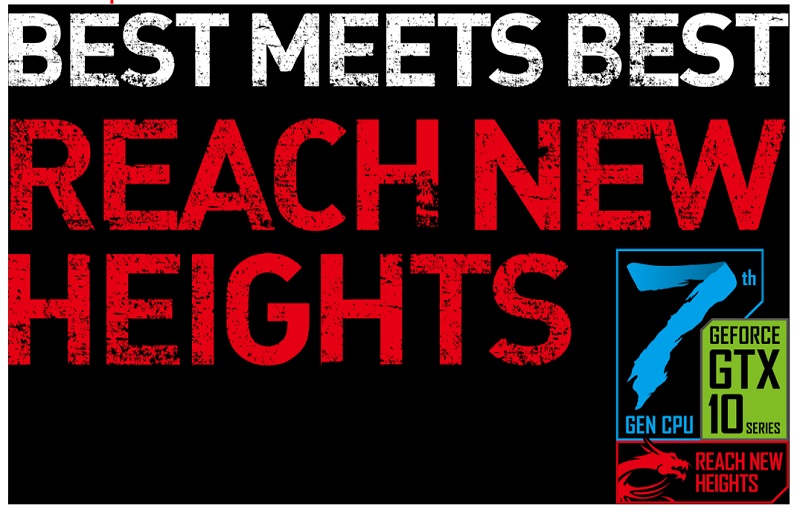 Now that Kahy Lake's higher-end mobile processor segment has been released, manufacturers are beginning to outline their updated specifications which utilise the latest architecture. As per usual, MSI has unleashed an impressive range of new laptops powered by Intel's 7th generation CPUs. According to the company's literature, the Kaby Lake platform will allow users to experience up to a 15% stock and 25% overclocked CPU performance boost. Not only that, the architecture's support for HDCP 2.2, VP9 hardware encoding/decoding makes it a great option for multimedia applications.

Here we can see the performance boost when comparing the previous generation Core i7-6700HQ and the Core i7-7700HQ. Also, the Core i7-7820HK takes the performance to another level thanks to its impressive 3.9GHz turbo boost.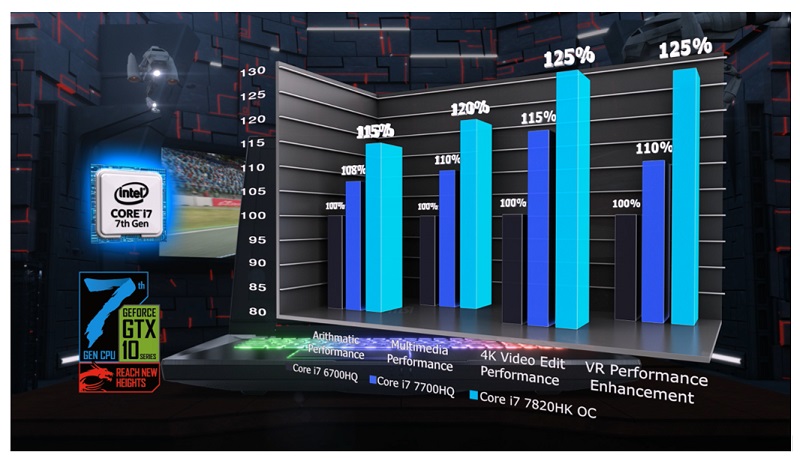 The extra processing power is also handy to deliver premium VR content and MSI is the only manufacturer to have been given certification with the HTC Vive. As a result, you can feel confident that any gaming laptop sporting this accreditation will be a suitable choice for VR gaming. On another note, MSI engineered Nahimic VR with an enthralling 7.1 surround audio which greatly improves the experience on the HTC Vive. Nahimic2+ is integrated into all the new laptops with a refined profile interlace.
In addition to the enhanced audio solution, MSI has included models with more affordable graphics hardware based on the NVIDIA Pascal architecture. In particular, the GTX 1050Ti delivers a 15 percent performance improvement compared to the previous generation GTX965M. Another great option is the GTX 1050 which upholds decent frame rates while powering the latest games. Rather impressively, MSI has decided to launch the its GT83VR, GT73VR, GT72VR, GT62VR, GS73VR, GS63VR, GS43VR, GE72VR, GE62VR, GP62VR, GP72VR, GP62MVR, GP72/GP62 and GL72/GL62. This huge range ensures consumers can select the form factor, styling, features and performance to suit their budget Each laptop has a proficiently designed cooling arrangement to provide great thermals at respectable noise levels.
On another note, MSI reworked the ESS Sabre HiFi audio DAC to have a 32-bit/384KHz sampling rate across the higher end offerings. The GT73VR, GS73VR, GS63VR and GS43VR employ a 24-bit/192KHz sample rate. As you can see, the audio circuitry is able to take advantage of premium headsets and offer a superb listening experience.