Multiple AMD Radeon RX 6600 Graphics Cards Pictured
---
---
---
Mike Sanders / 8 months ago
With AMD set to announce the official launch of its Radeon RX 6600 graphics cards next week, it's already well-known that similar to the 6600 XT, AMD would not be releasing any of their own in-house reference designs. Therefore, the work has been left up to their various AIB partners to come up with designs. – Exactly what can we expect, though? Well, following a report via Videocardz, custom designs from XFX, PowerColor, and ASRock have leaked online giving us our first (un)official window into a part of what we have on the way!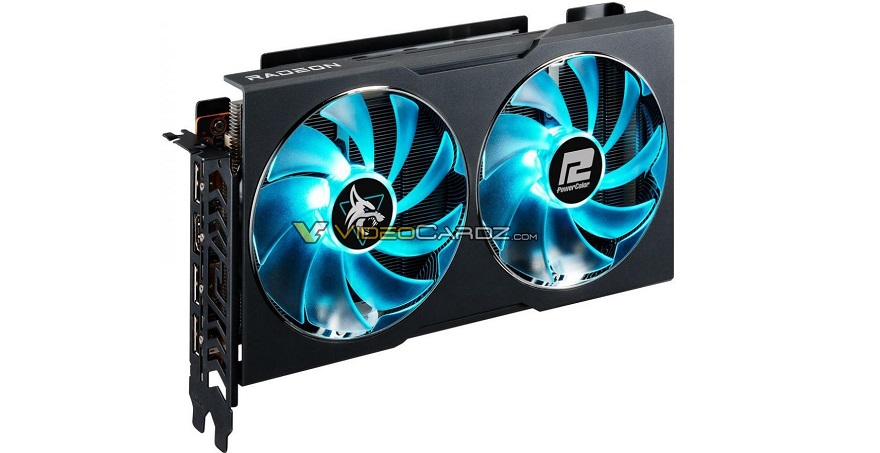 PowerColor AMD Radeon RX 6600 XT
Starting off with PowerColor, we first have the Radeon RX 6600 Hellhound (pictured above). As with most 6600 GPUs this will feature a twin-fan design with this particular model incorporating some RGB lighting effects to the fans. We then secondly have the Radeon RX 6600 Fighter (pictured below).
Given that both models are seemingly identical to the 6600 XT variants, however, the information surrounding them does really begin and end there. Put simply, other than this being technically a new graphics card, there's nothing 'new' to show you here.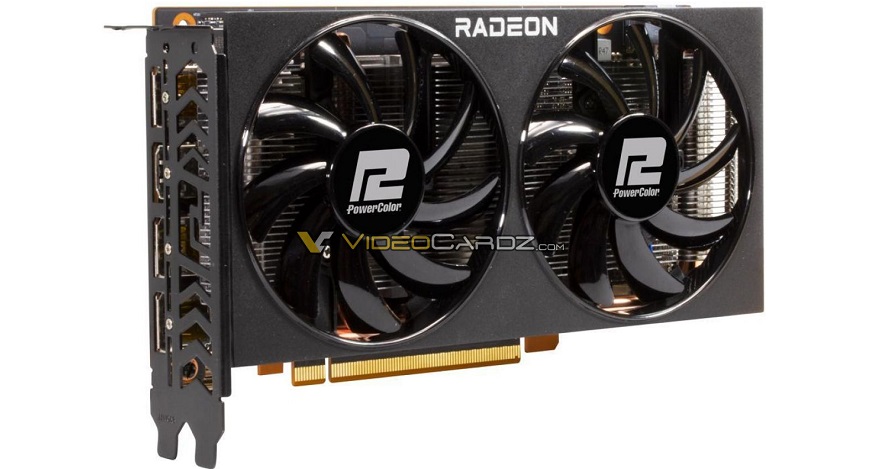 ASRock Radeon RX 6600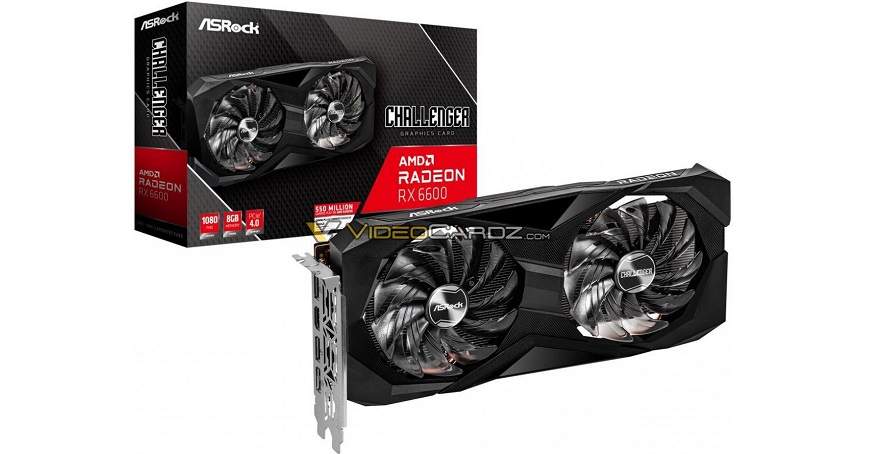 For ASRock, we have two models coming from their Challenger series, with, perhaps surprisingly, no mention yet of anything from their Phantom Gaming range. The models are fairly straightforward with a standard twin-fan variant and a single-fan ITX design. What is curious, however, is that it appears that both cards share the exact same PCB. The only notable difference is that the larger model appears to have a slightly larger heatsink (and, of course, a second fan).
XFX Speedster SWFT 210
We finally come to the last one which is the XFX Speedster SWFT 210. And we've very deliberately left this one until the end as it is perhaps the most interesting. Firstly, because unlike all the above, this one appears to be a brand new design not based on the existing 6600 XT. – More so, however, out of everything we've seen so far from the 6600 range, this one, at least in my opinion, is about the nicest looking design. Clean, sleek, straightforward. Pretty much everything the AMD Radeon RX 6600 should be aiming for!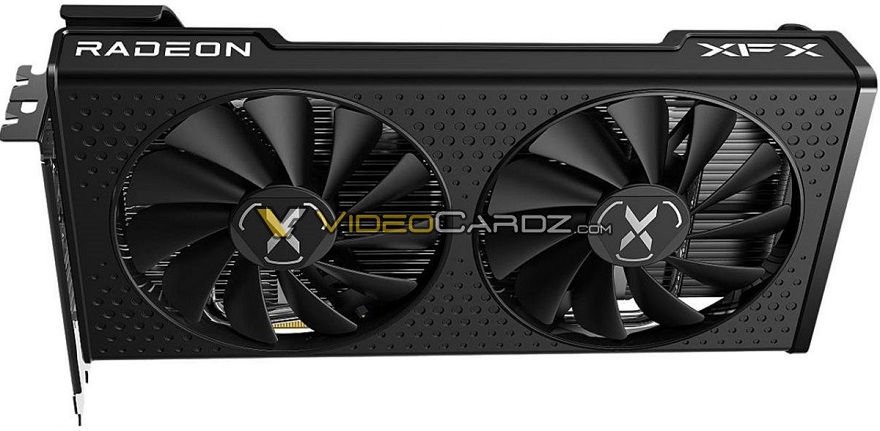 When Will We Know More?
AMD is expected to formally announce/release the Radeon RX 6600 on October 13th. On this date, therefore, we can expect to see a lot of formal announcements from their AIB partners in regards to their GPU designs and specifications. – On the whole, however, I think most people are just hoping that this launch is a bit more exciting than the rather mundane (and arguably overpriced) 6600 XT.
What do you think though? Which of the above designs do you like the most? – Let us know in the comments!