MyDigitalSSD's Best-Selling OTG Pocket SSD Is Now the OTG V2
---
---
---
Bohs Hansen / 6 years ago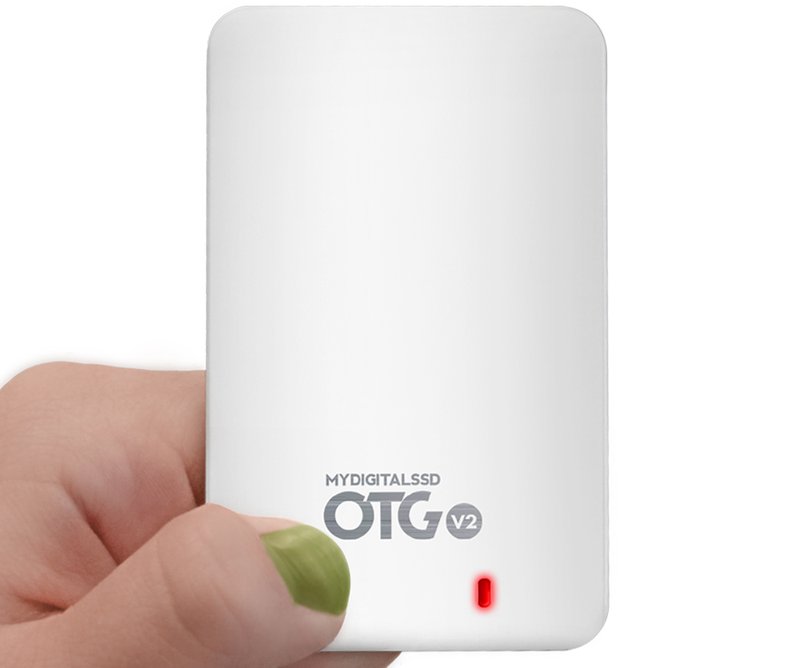 MyDigitalSSD's best-selling OTG pocket SSD is now the OTG V2 as the company released the new version of the drive. The new OTG V2 features a new low-voltage SATA-based controller which is able to deliver the highest USB 3.0 speeds possible. As the name suggests, the drive retains its OTG support for mobile phones and tablets who support On-The-Go storage.
You might remember our review of the original MyDigitalSSD OTG pocket drive and how well it did in all our tests. Customers seemed to agree with that and the drive has been a best seller since it was released. The new OTG V2 has quite the different design, and while it's different, it still looks great. It also retains the tiny size, measuring slightly smaller than a business card and weighing less than 1 ounce. Perfect for your travels.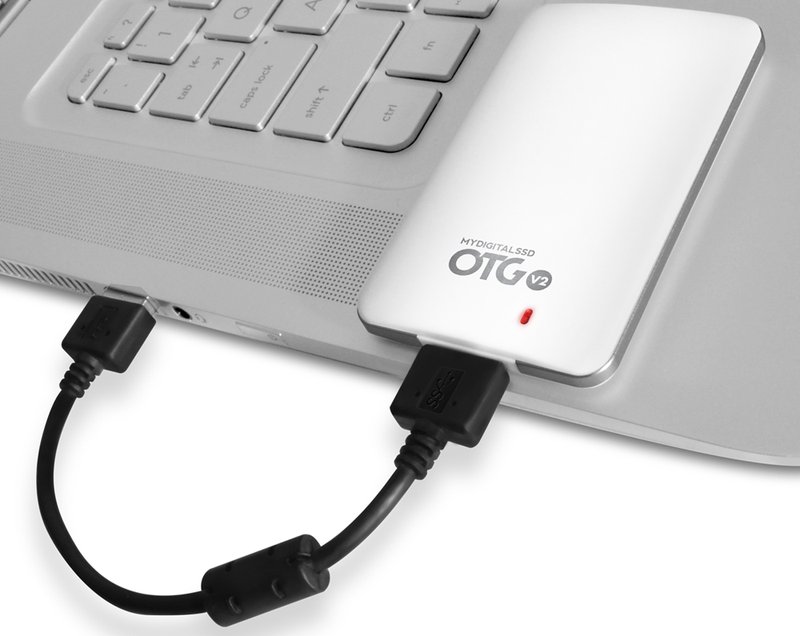 The MyDigitalSSD OTG V2 comes in three capacity versions with 120GB, 240GB, or 480GB storage space. Performance wise, the drive will deliver up to 465MB/s read and 445MB/s write speeds through its USB 3.1 Gen.1 interface. The internal drive is built with a Phison S11 controller and Toshiba TLC NAND memory.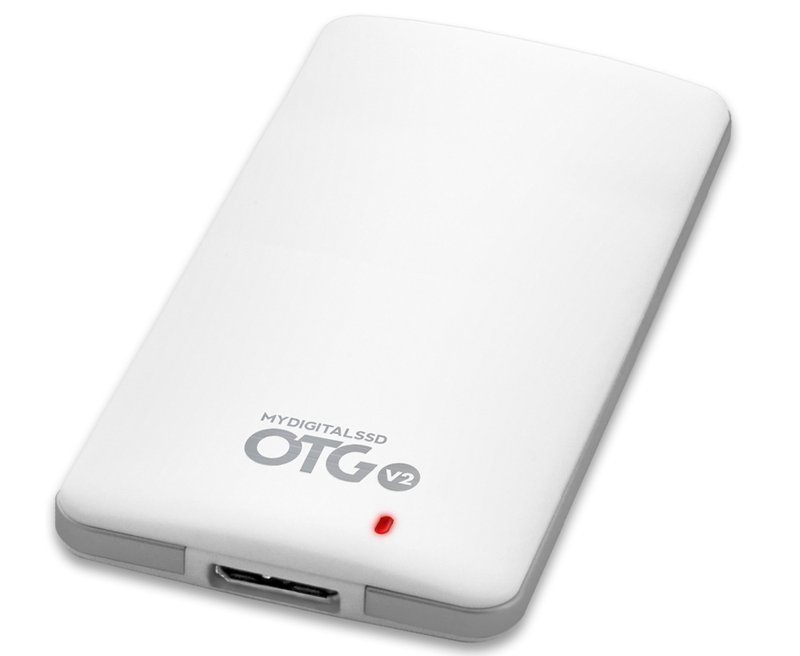 The drive itself uses a Type-B connector which is quite normal for portable drives. It allows you to continue to use whichever cables and accessories you have with this type. The drive comes with 2 cables include, one to be used with Type-C ports and one for Type-A ports. With this, most systems are covered.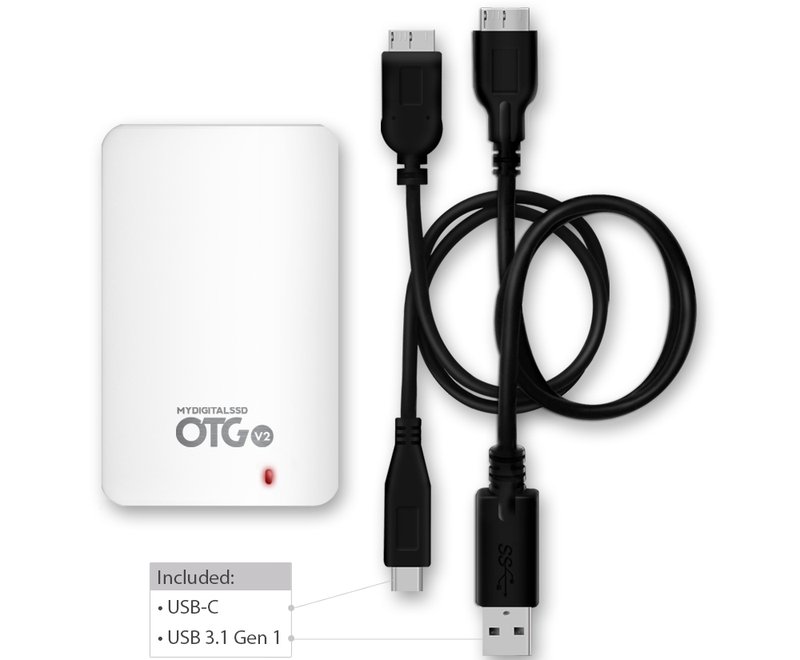 MyDigitalSSD backs the drive with a 3-year warranty while the drive is rated for an MTBF of 2 million hours. Despite the speed and capacity, the OTG V2 isn't expensive. It's currently listed in MyDigitalSSD's own shop at $219.99, $98.50, and $61.10 for the 480GB, 240GB, and 120GB model respectively.
Features
Unequalled price to performance ratio
Blazing fast speeds: up to 465MB/s read, 445MB/s write
Low power consumption
Large storage capacity
PHISON S11 SATA 6G controller
Toshiba TLC NAND flash
Interface: USB 3.1 (Gen 1) UASP support
Interface transfer rate: USB 3.1 (Gen 1) 5Gbps / USB 2.0 480Mbps
USB 3.1 (Gen 1) UASP mode: Windows 8/8.1/10, Mac OS X 10.8 or newer
USB 3.0 support: Windows XP/Vista/7/8/8.1/10, Mac OS X 10.8
USB 2.0 support: Windows 2000 and above, Mac OS 10.x, Linux
Powered by USB port: no battery or external power required
Hot Plug & Play: no driver installation needed
3-year warranty