NASA Building Largest Rocket of All Time, Will Launch in 2018
---
---
---
Peter Donnell / 9 years ago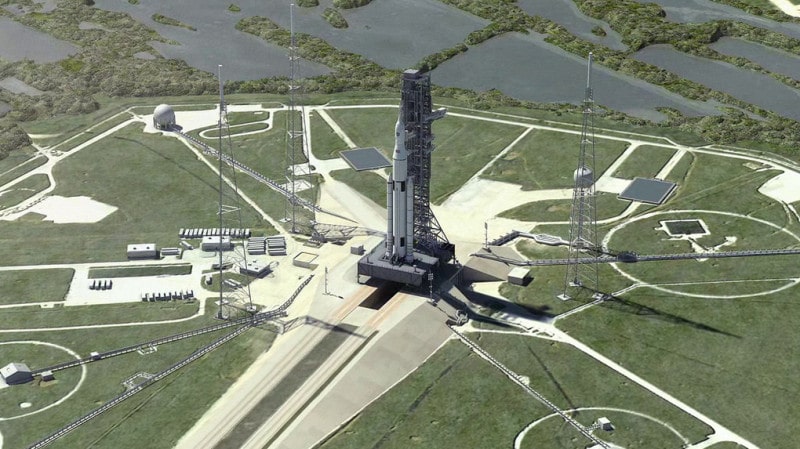 NASA are cooking up something big, very big! The simple-named Space Launch System, a 384 feet tall rocket, the biggest ever created. To put this into perspective the Saturn V was just 363 feet and that one took us to the moon. The new rocket will also offer up 20% more thrust using liquid hydrogen and oxygen as fuel.
SLS development is progressing nicely and NASA announced last week that the rocket would make an unmanned test launch in 2018, with a future target of taking humans into orbit around an asteroid, then to mars by the 2030's, beyond that NASA have aims for Saturn and Jupiter.
Since the retirement of the shuttles NASA has been reliant on booking flights with other nations, should they be able to get this rocket complete on time it will mark a massive milestone for NASA, making them industry leaders for the next generation of space exploration. Now all I need to do is see if I can book a spectator seat for the day the light the engines on this beast!
[youtube width="800″ height="450″]http://youtu.be/tqt4hmsi4b0[/youtube]
Thank you TheVerge for providing us with this information.
Image courtesy of TheVerge.