NASA to Send Humanoid Robots to College
---
---
---
Alexander Neil / 7 years ago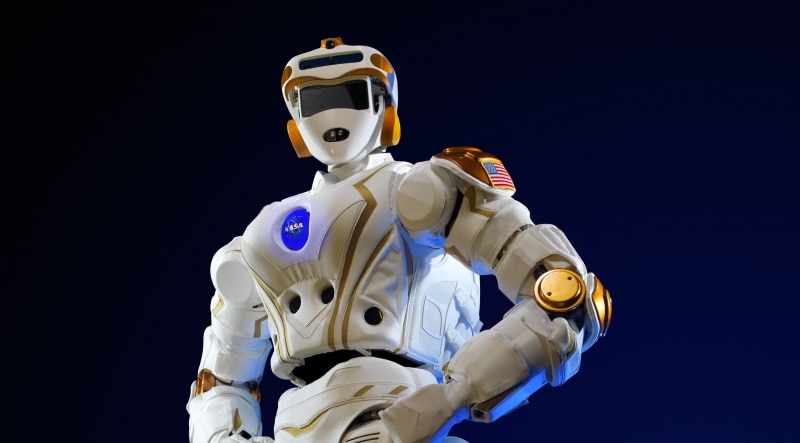 Hardly the typical vision of a model student, the latest high-tech admittance to MIT and the Northeastern University of Boston is 6-feet tall, weighs 290 pounds and goes by the names Valkyrie and R5. This new student is a robot, developed by NASA's JSC team who have sent Valkyrie out into the world of academia to prepare it for the extreme environments it would have to handle in the process of space work and exploration.
Designed as part of the DARPA Robotics Challenge to develop robots that would be able to assist humans in crisis situations, R5 was revealed to the world back in 2013 when it was put through a series of tasks, that while mundane to a human are challenges to a humanoid robot. The end-goal of Valkyrie's development team was to send it to Mars, to pioneer technologies that would allow for manned missions to Mars to go ahead. By cooperating with fellow entrants of the DARPA Robotics Challenge to combine R5 hardware with their AI and software developments, they hope to give Valkyrie a future in space.
The two teams selected to work with the R5 are MIT Computer Science and Artificial Intelligence Laboratory's "Robust Autonomy for Extreme Space Environments" and Noetheastern University's "Accessible Testing on Humanoid-Robot-R5 and Evaluation of NASA Administered (ATHENA) Space Robotics Challenge." Both of the teams will be provided $250,000 per year for the two-year scheme to put towards their research as well as access to the units themselves.
They share the joint aims of entering their systems and algorithms into NASA's Space Robotics Challenge, which will see both teams R5 units compete in a number of activities performed by astronauts in space, such as operating an airlock and ladder to reach a terrestrial surface and repair or replace damaged components on complex equipment. All of these are part of a process to see the R5 into a role of assisting astronauts on missions with tasks too dangerous for humans. Maybe in future send out whole armies of R5 units as maintenance assistants and exploration units to all manner of moons and planets.
https://www.youtube.com/watch?v=IE-YBaYjbqY
Who knows, the future of space exploration could be in the hands of this slick Iron Man-like robot, and I for one look forward to the day we see humanoid robots that can operate on two legs as well as a human.