NBC to Attempt 'The IT Crowd' Remake for American TV…Again
---
---
---
Ron Perillo / 3 years ago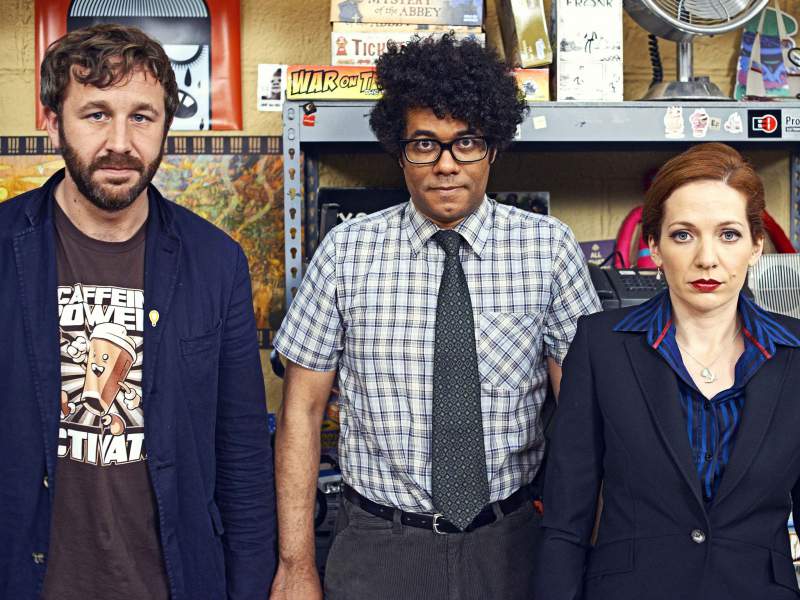 Graham Linehan's hit comedy show 'The IT Crowd' on Channel 4 ran from 2006 until 2010. Between those times, American television network NBC tried to adapt it for US audiences twice.
Fool Me Once…
The first attempt was to have Joel McHale play Chris O'Dowd's role as Roy, with Richard Ayaode reprising his role as Moss. After shooting a pilot episode, NBC greenlit the series with an order for several more episodes. However, the series did not go further into production by late 2007. This is due to the new NBC chairman Ben Silverman disliking the show. The pilot episode is available for viewing on DailyMotion, after a leak in 2012.
Fool Me Twice…
The second attempt was in 2014 with producer Bill Lawrence, series creator of Scrubs. However, this did not go far at all beyond an order for a pilot. There is no word if it was even shot or who the cast is.
Third Time's the Charm
NBC is not giving up on the series however. Now Variety reports that original series creator Graham Linehan himself is adapting the series. Linehan actually worked with Lawrence on the 2014 attempt. As he describes it, he was "closely involved". For this run, he will be taking on writing and executive producer duties directly.
So far it is too early for any casting news or who is Linehan eyeing for the role of Moss and Roy. It is doubtful that Ayaode will reprise his role this time. Especially considering he thinks it was a mistake to say 'yes' to the US version the first time.