New App Informs When Someone Has Deleted You
---
---
---
Christopher Files / 8 years ago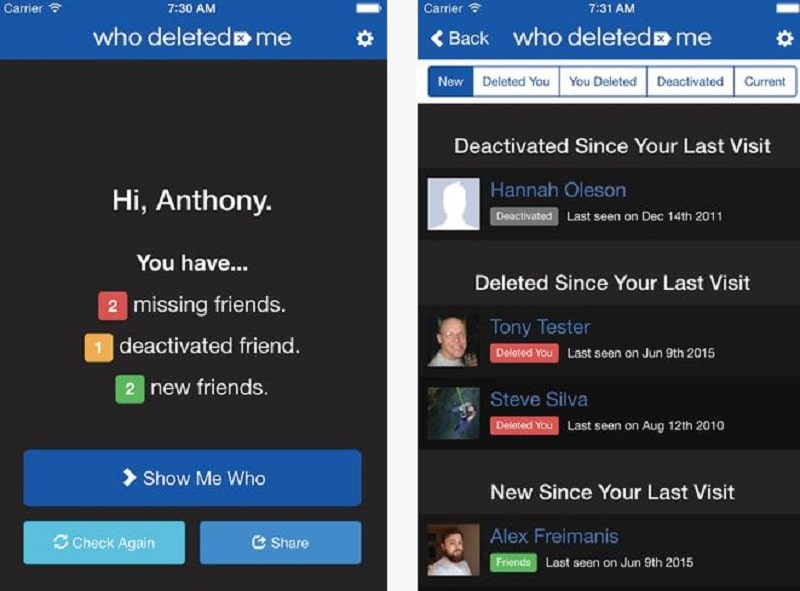 Have you ever wondered why your Facebook friends counter seems to be going lower and lower? No, ok just me then, well wonder no more, as this new app informs you when a friend decides to run in the opposite direction, OK I may be trying to artificially hype this notion up.
The App goes by the name of "Who Deleted me on Facebook" which possibly took all of 5 seconds for that name to be referenced. The App which is available on the standard Android and IOS platforms, aims to inform you when a friend has deleted you from their account. The caveat is that while it informs you from the moment you have downloaded the App, it will not respectively scan back to previous friends who deleted you.
The App has another feature which also shows your newest friends, people you have chosen to block and a 'last seen' stamp for everyone in your list. This App used to be available on the site itself until Facebook changed its policies. Whether this software is actually useful is another matter, after all, if you have been deleted you would either A notice, B not notice or C not care.
The App is free and available from both Apple's and Google's App stores, but according to the iTunes Store, the App which had been released on the 29th June 2015 has not yet received enough ratings to display an average feedback chart
Thank You TNW News for providing us with this information
Image Courtesy of itunes store