New Augmented Reality App Lets You See Radio Waves
---
---
---
Alexander Neil / 7 years ago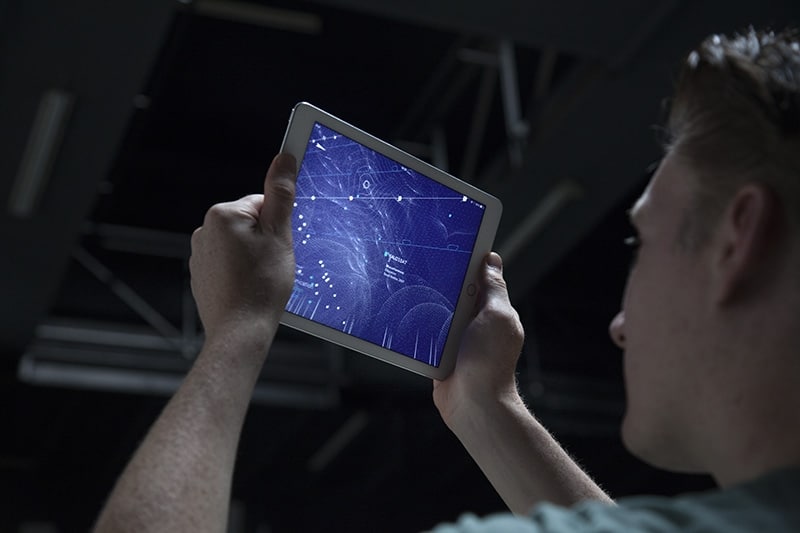 In the modern era, radio waves are everywhere, from crisscrossing Wi-Fi signals, cellular signals, GPS, Bluetooth and many others. Yet we often aren't aware of them, with human perception limited only to the visible light spectrum of electromagnetic waves. However the new augmented reality app, Architecture of Radio, seeks to give us a glimpse into the invisible world of data around us. When you point a device running the app in a direction or move it around, it creates a view of spherical waves emanating from radio wave sources, overlapping and crossing over each other, like waves in the sea.
The app works by compiling data about radio wave sources from public databases, including 7 million cell towers, 19 million Wi-Fi routers and a number of satellites. Access to this data allows the app to provide the user with a display of the signals in their area. Unfortunately, this relegates the app to more of an artistic curiosity than a truly useful application, as the app does not gather data in real-time from nearby devices, meaning that potential uses of such an application, such as testing ranges on wireless hardware are nonexistent. However, the app is still technically impressive, as collating and visualizing the volume of data stored in its source databases is no simple feat.
The app is to be featured as a piece at the ZKM Center for Art and Media Karlsruhe in Germany, by its designer Richard Vijgen. However for those who want a little bit of invisible art for themselves, the app can be downloaded now on iOS, with a version for Android in the works.
Image credit to Architecture of Radio